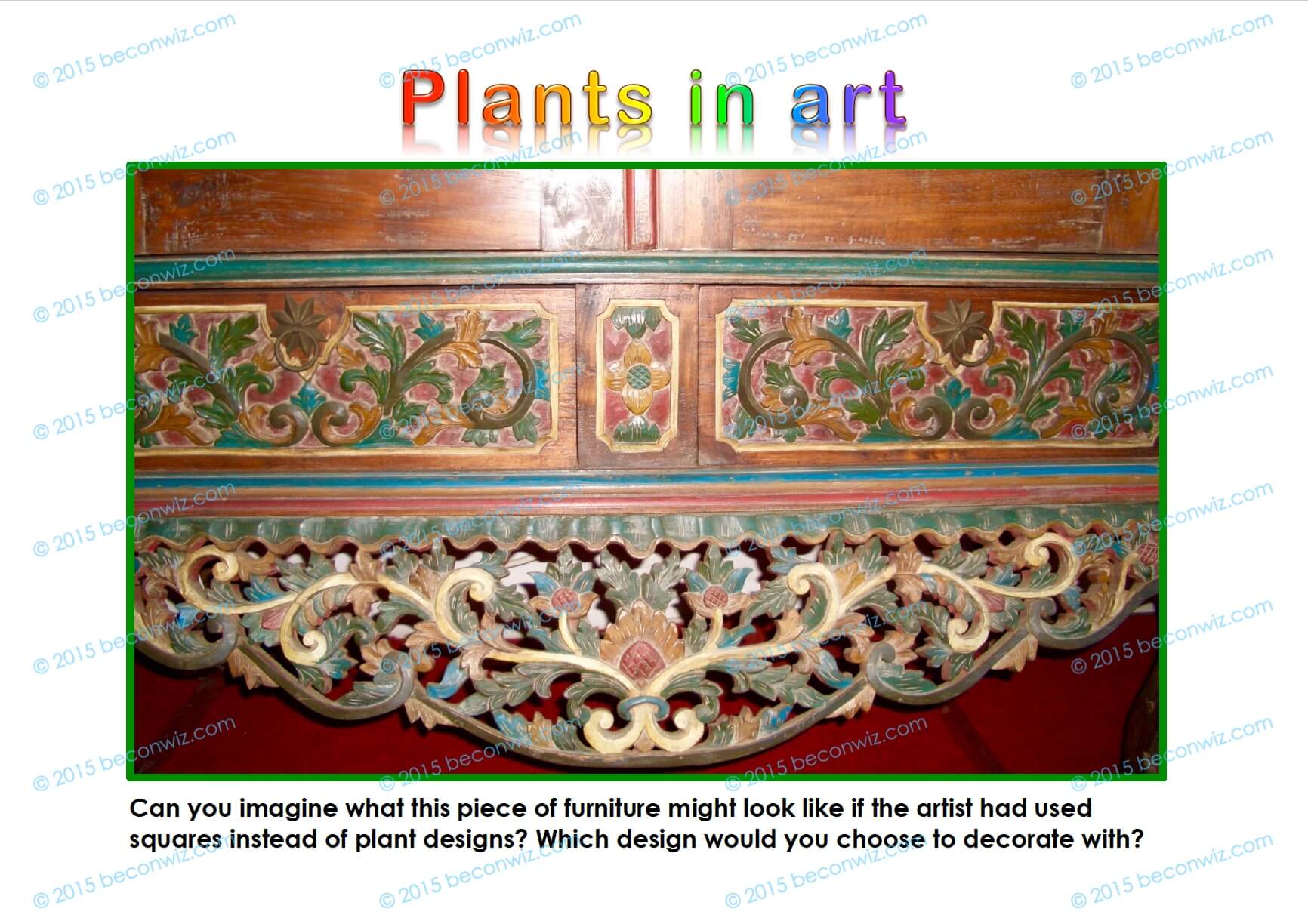 Plants in Art is a text about the role plants have in the production of art as well as the inspiration they provide for artists. The text is questions prompting thinking and discussion about the connection between art and plants and the impact plants have had in the art process. Most of the art dealt with in the book is visual arts or textile arts. teachers could use this as a laundry ching pad for students to begin investing the role plants have had in other art forms such as music, dance or performance arts.
The Plants in Art Flash media book can be downloaded and shared on an e-board, or added to ibooks and read as a book. This book is password protected. Voucher must be purchased to access this flash media book.  
A flash media flip book that opens up opportunities to debate, explore and ponder ate role plants have in art, both as a material and as a form of inspiration and design elements.  
The book is designed to spark debate, bring forward wonderings and explore perspectives using the thinking routine 'What makes you say That?'. The book supports and encourages inquiry-based learning and visible thinking.
A PDF version of this book Plants in Art is also available for download and printingthat teachers can purchase, down load and print.