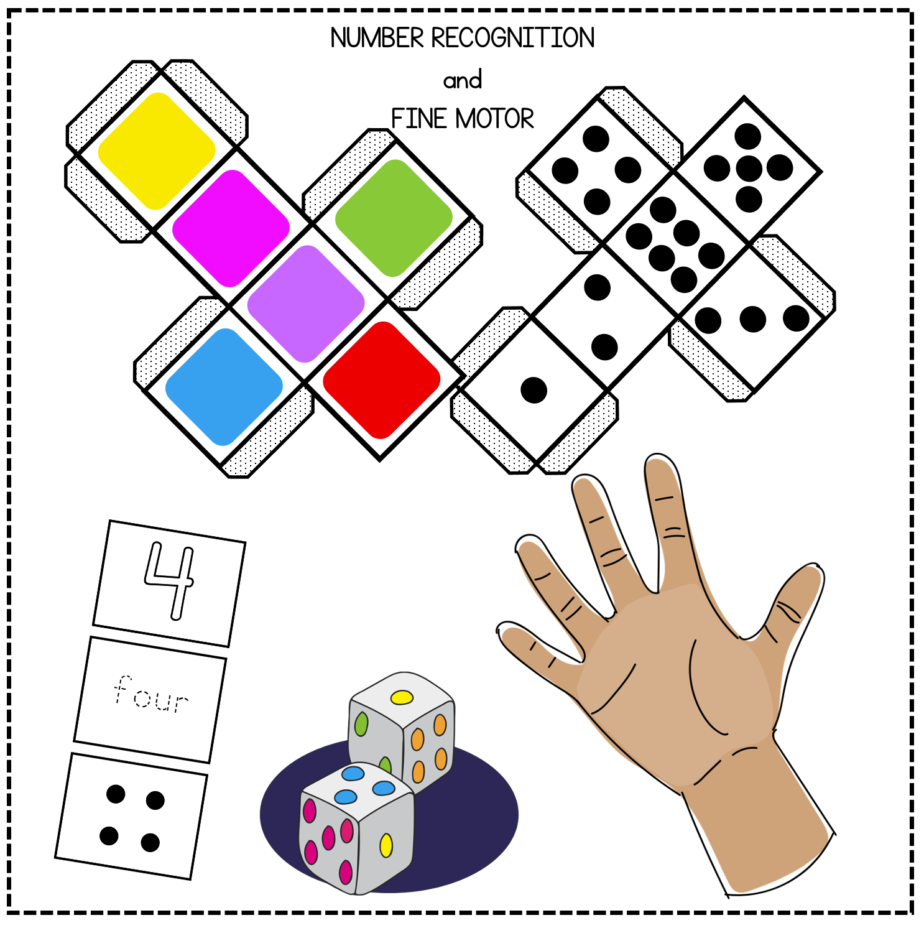 Number recognition and fine motor games
$5.00
Number recognition and fine motor games
Series of a simple, fun game that helps develop fine motor skills, number, and colour recognition.
The games aim to develop cardinal and ordinal understandings connected to numbers and counting.
Games can be used to develop an understanding that colours can be used as an attribute for grouping objects.
Includes game descriptions and 3D dice nets, numeral, and dot cards.