Patterns, Guides and Rules
People who use word attack and problem solving skills when reading or writing understand that there are some common rules or patterns that help us predict how to read, write or say a word.
This a set of cards that can help you and your child(ren) explore what the patterns and rules for some of common rimes (ending sounds).
These cards can be used as word sort headings or to create word scavenger hunts.
Invite your child(ren) to test and prove or disprove some of these rules, patterns and guides.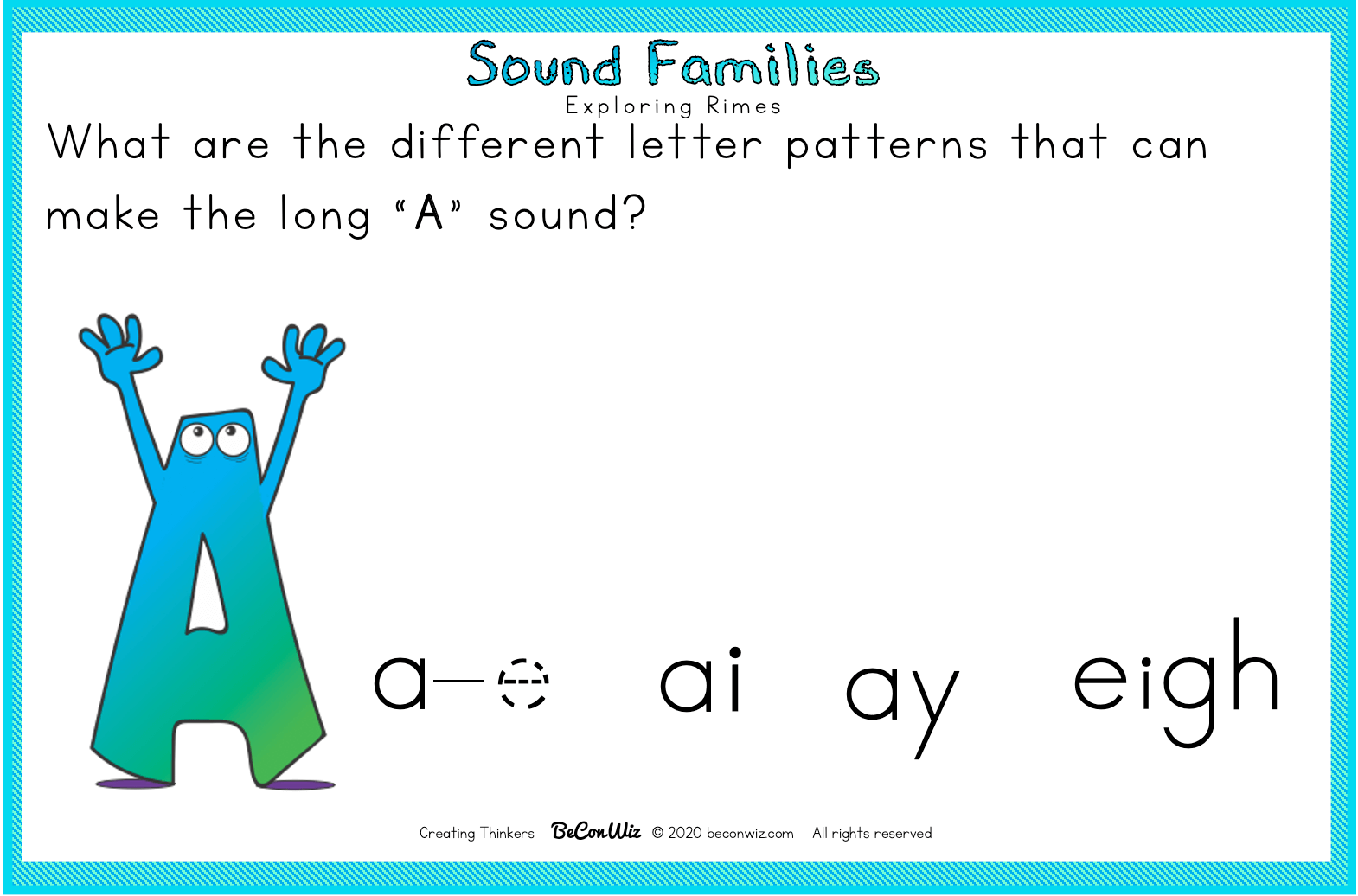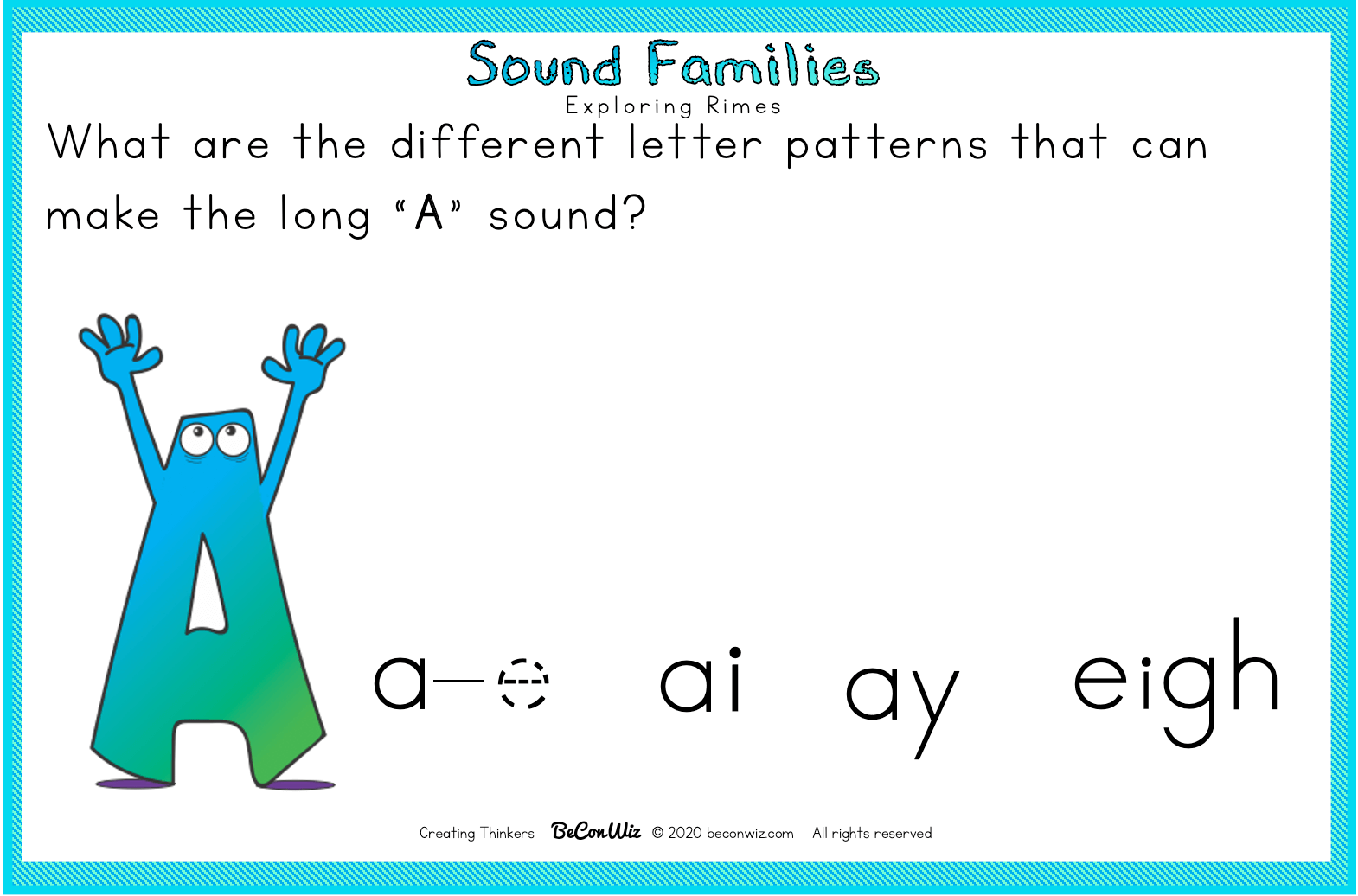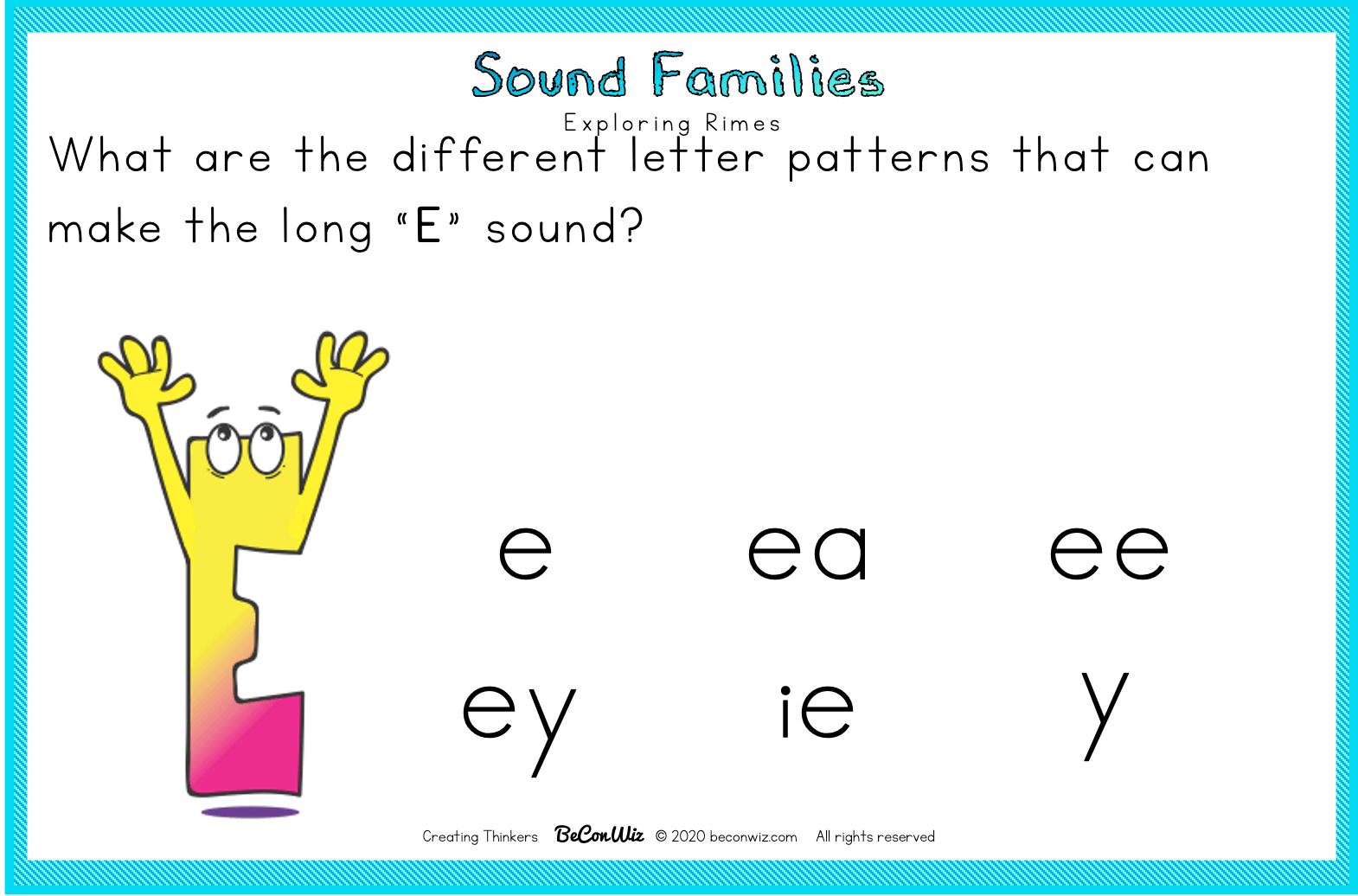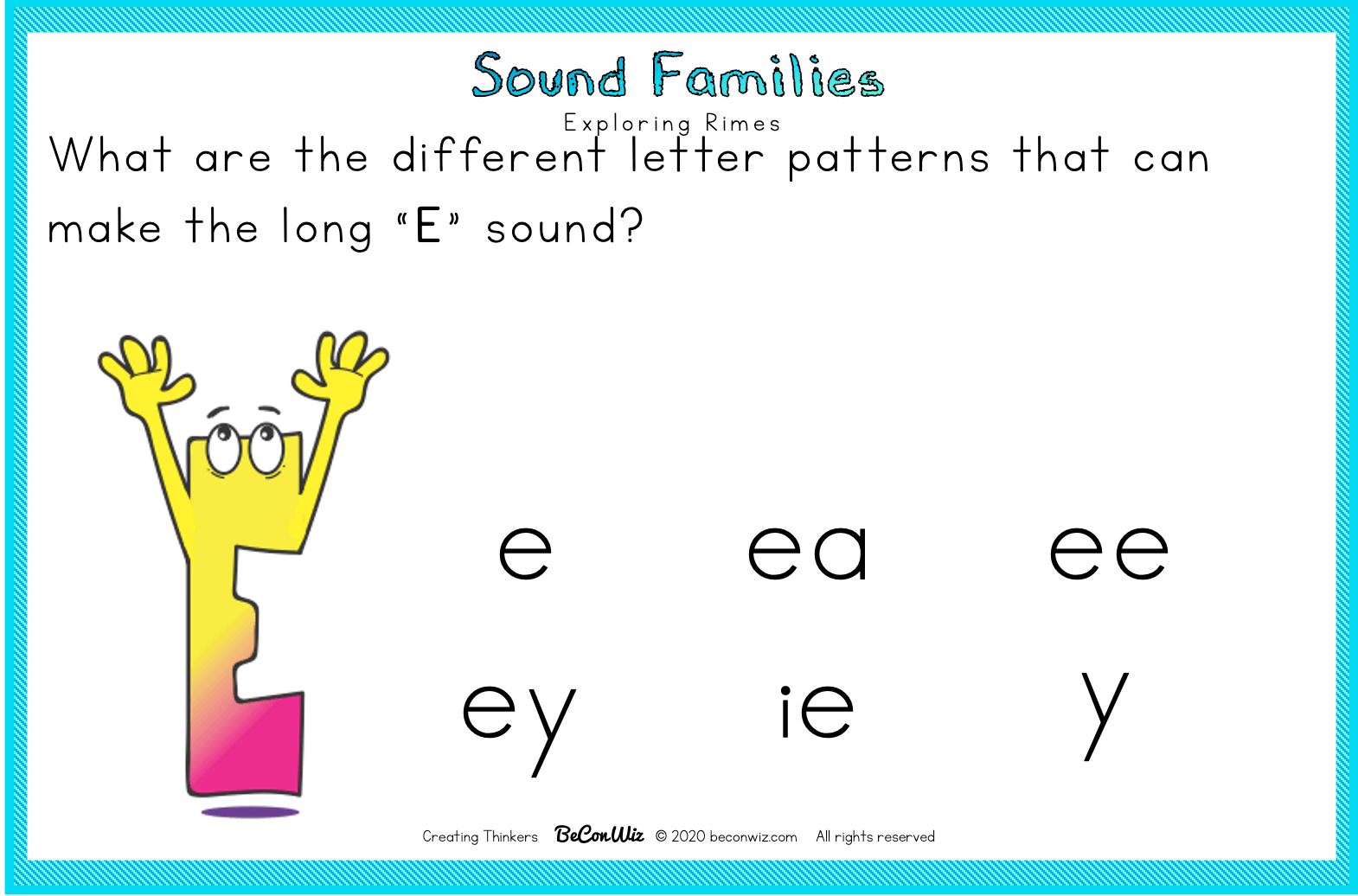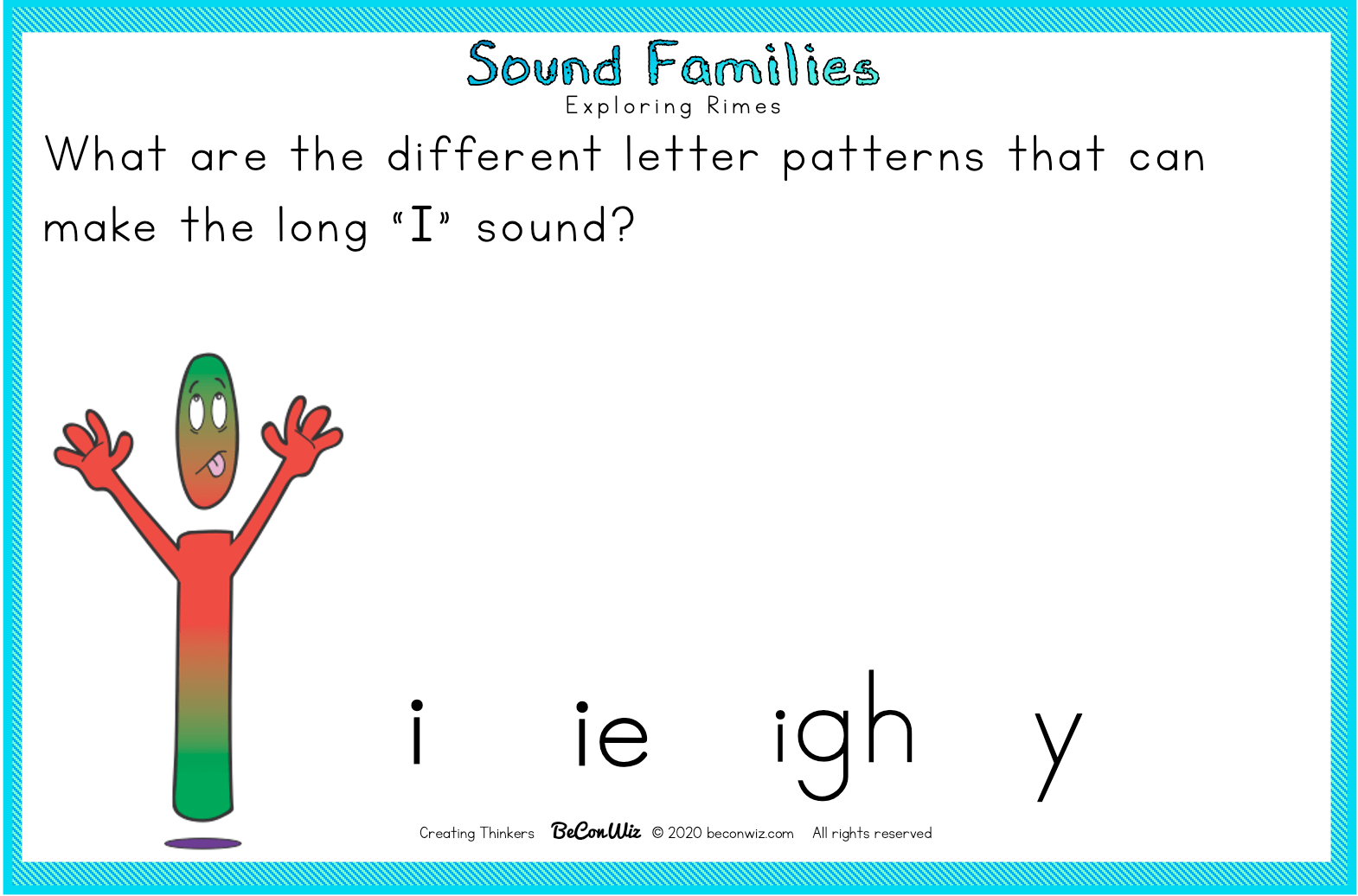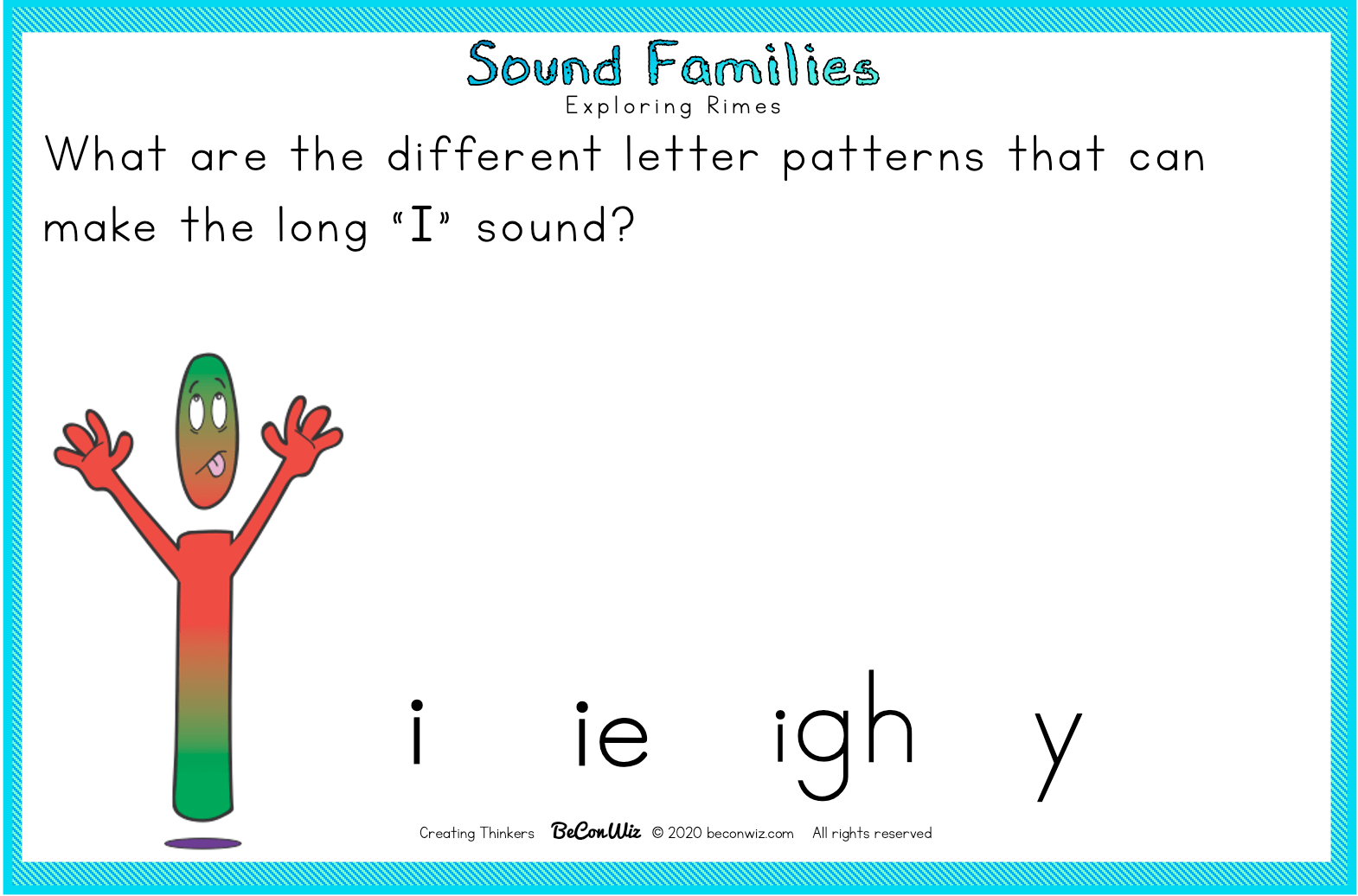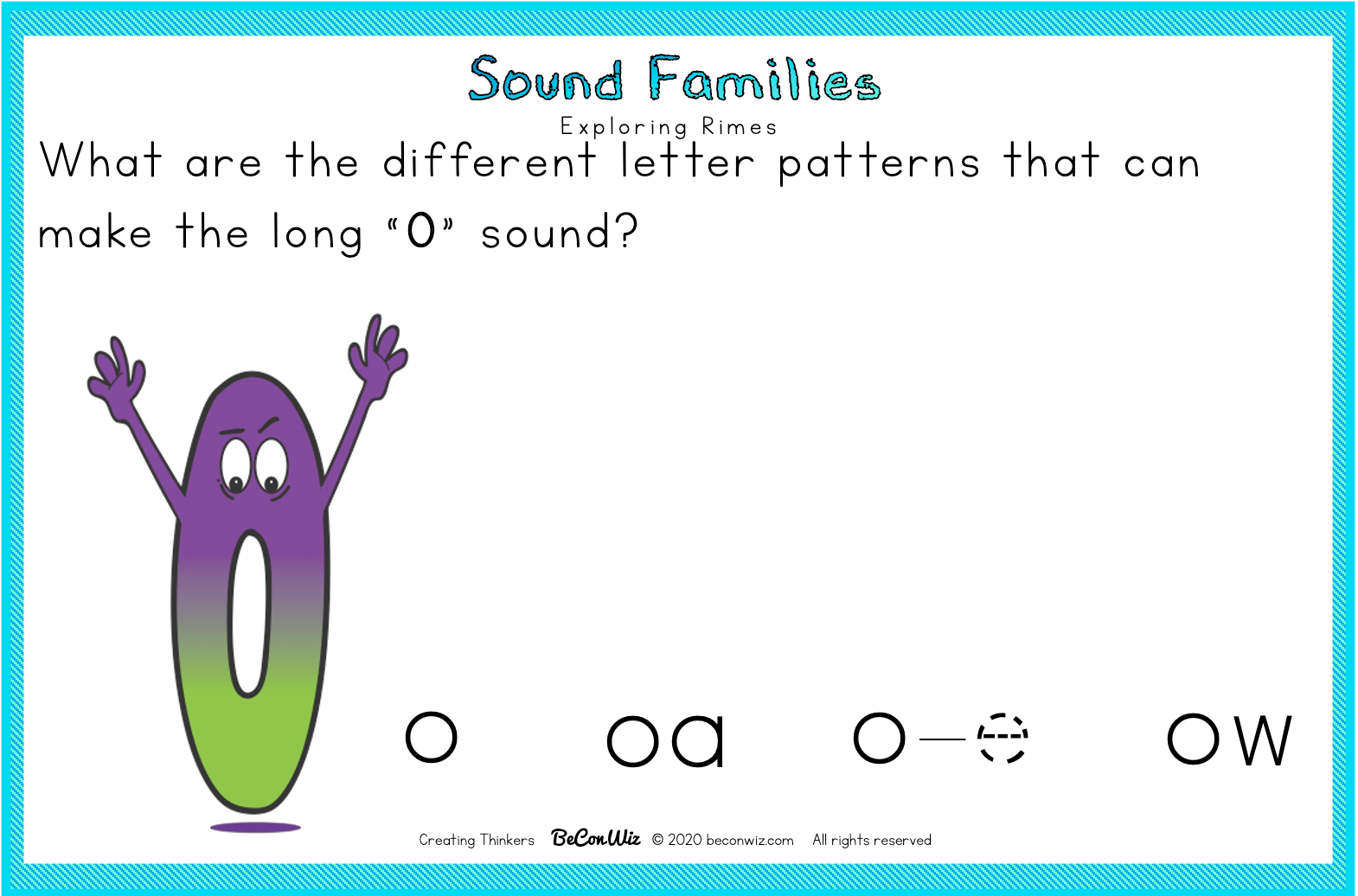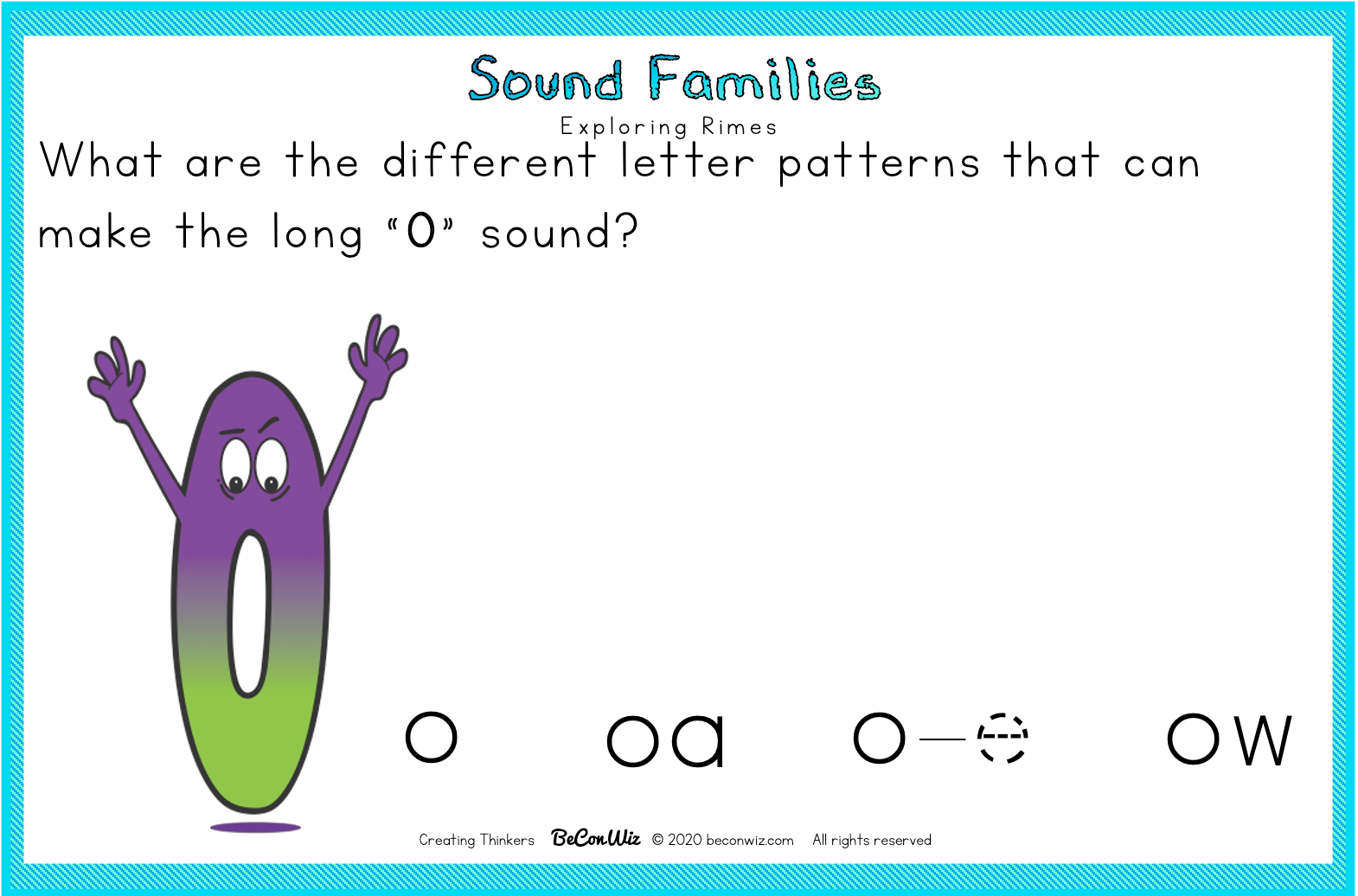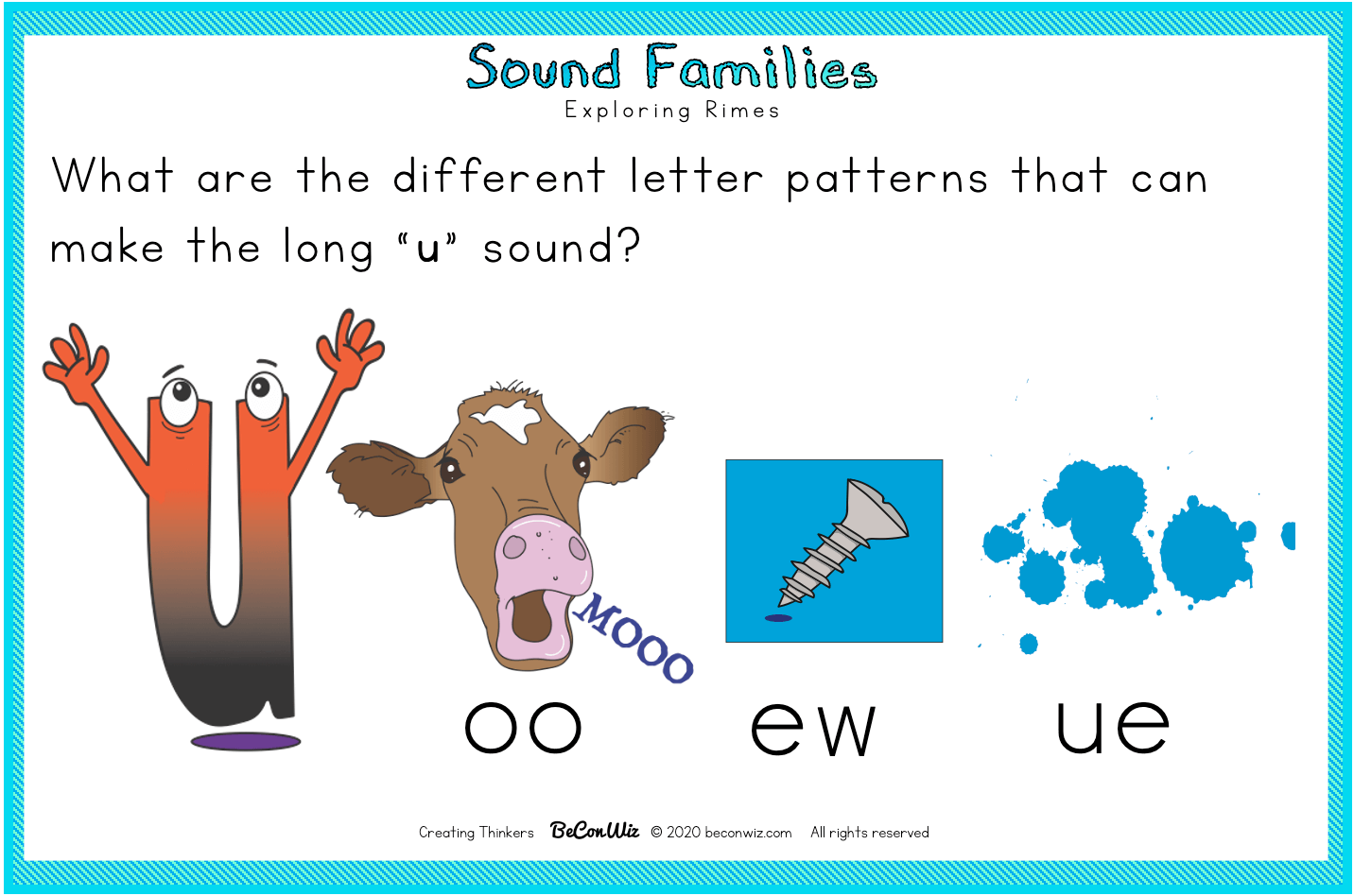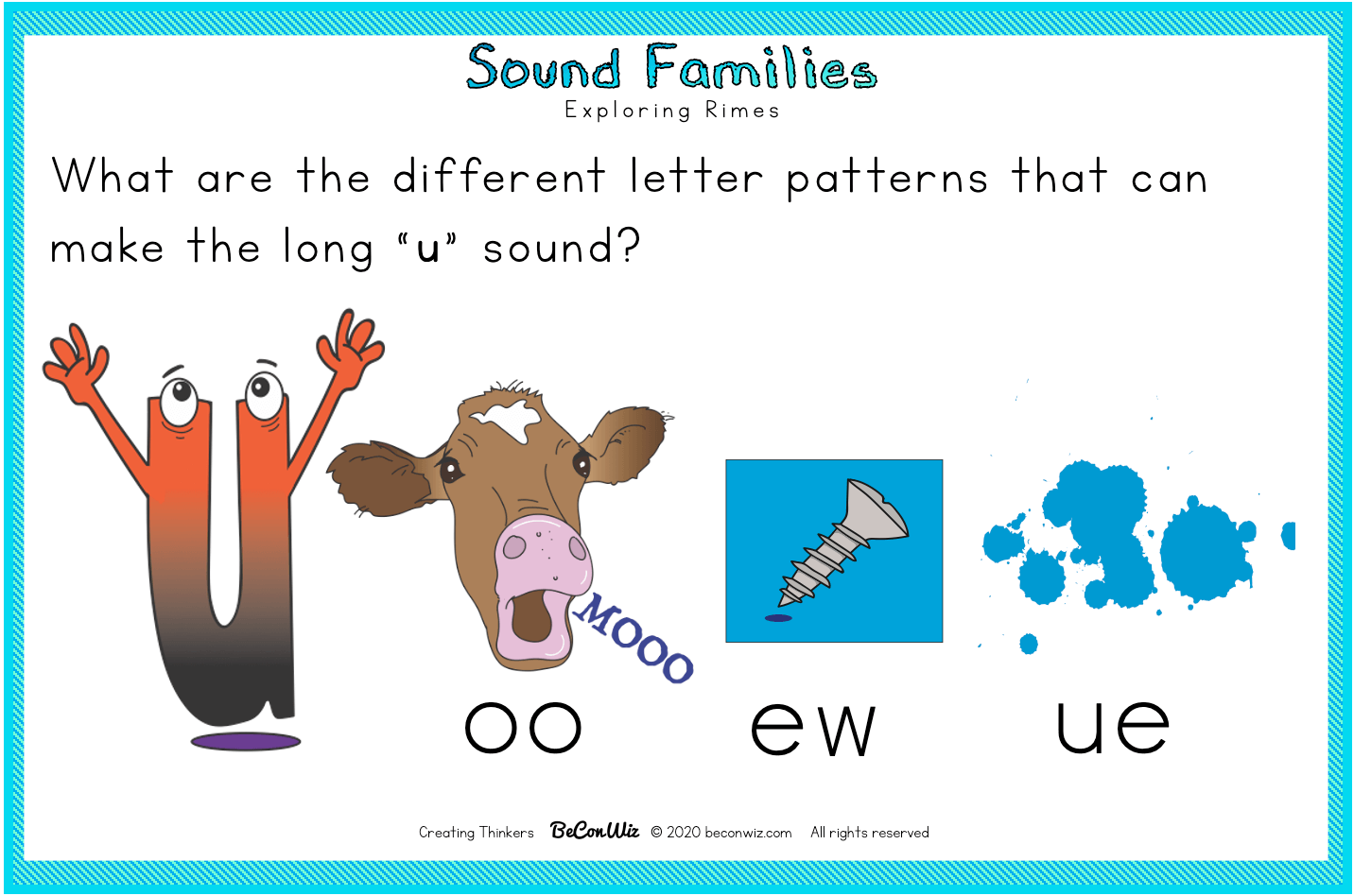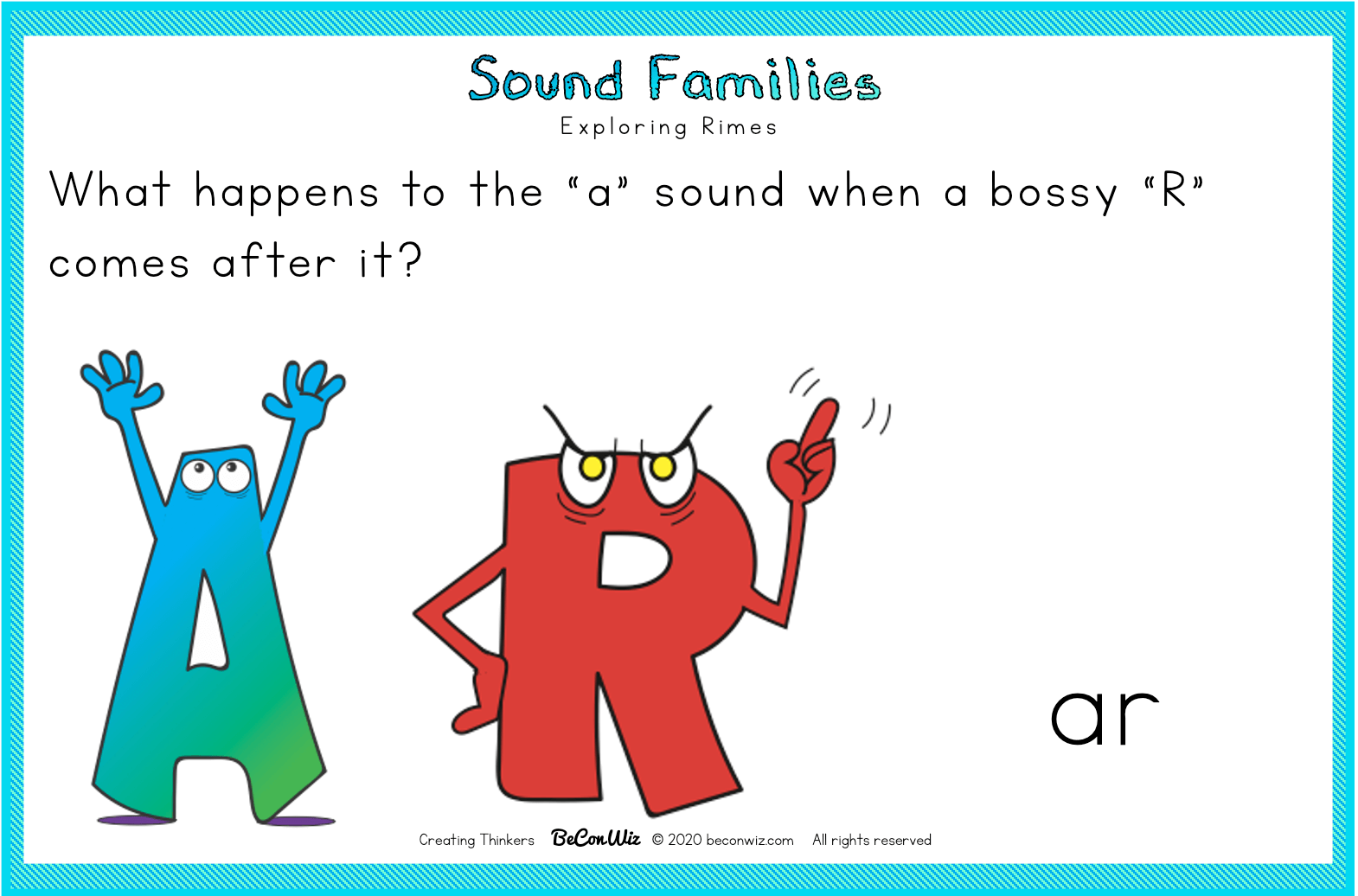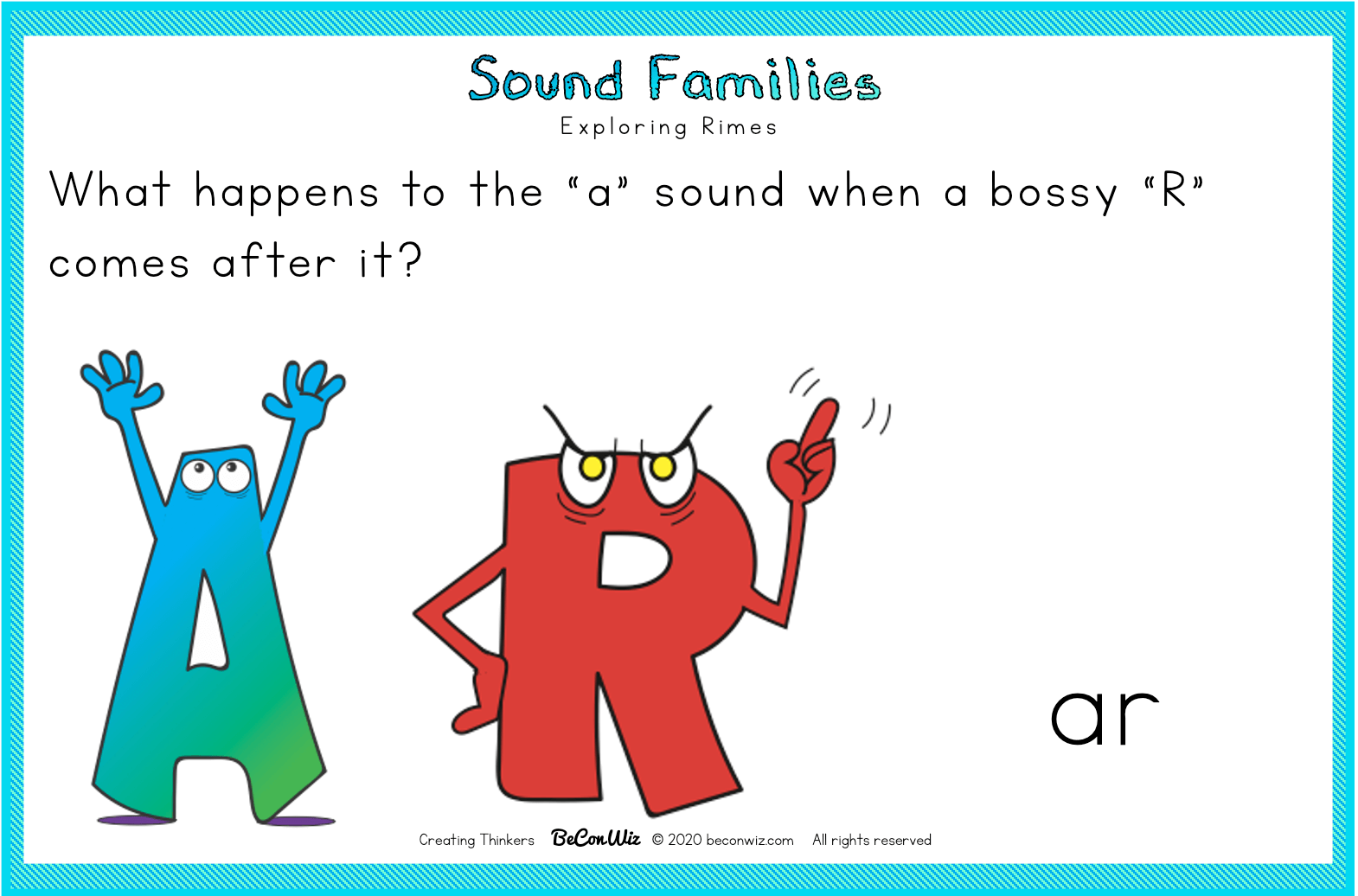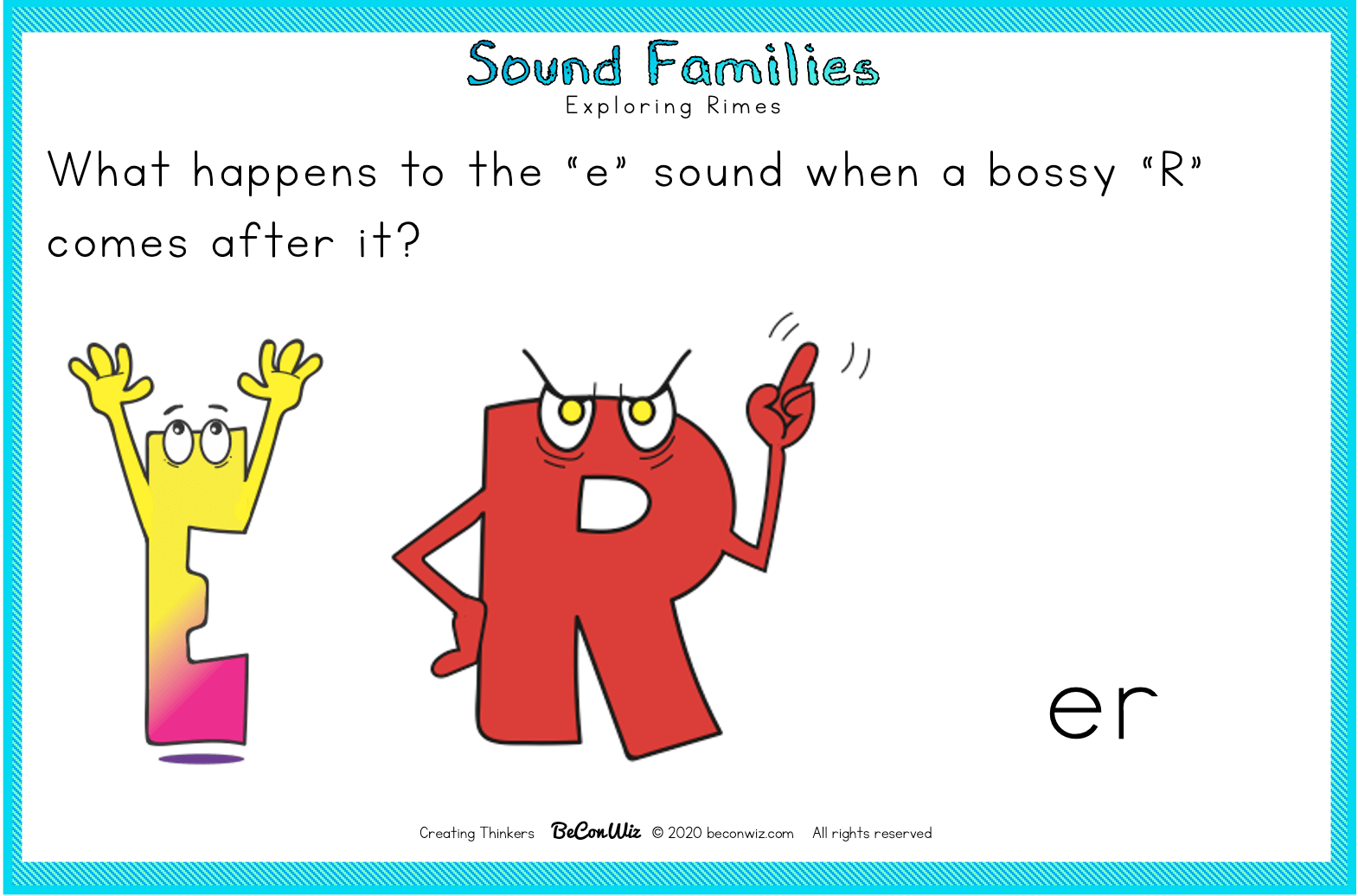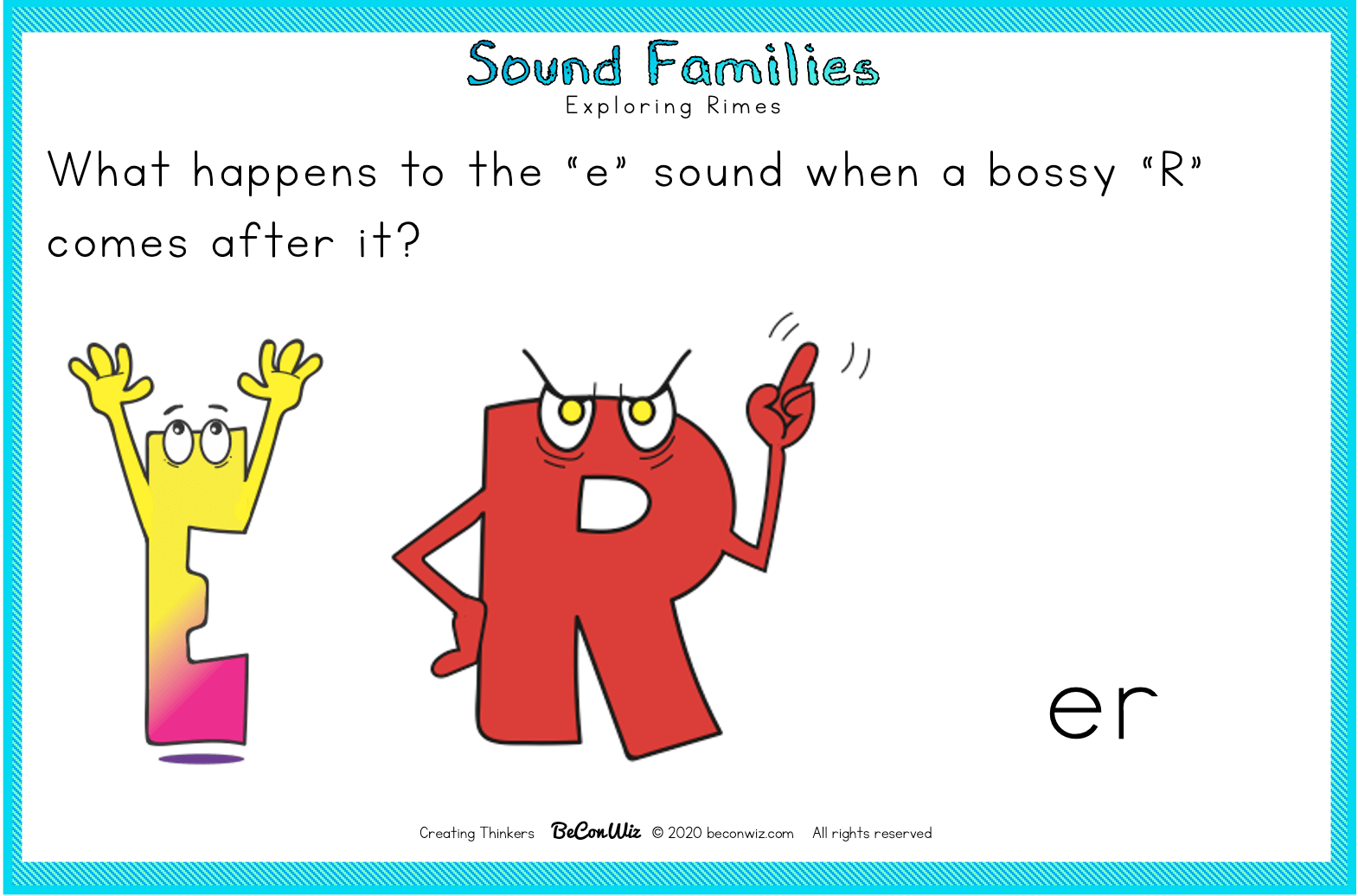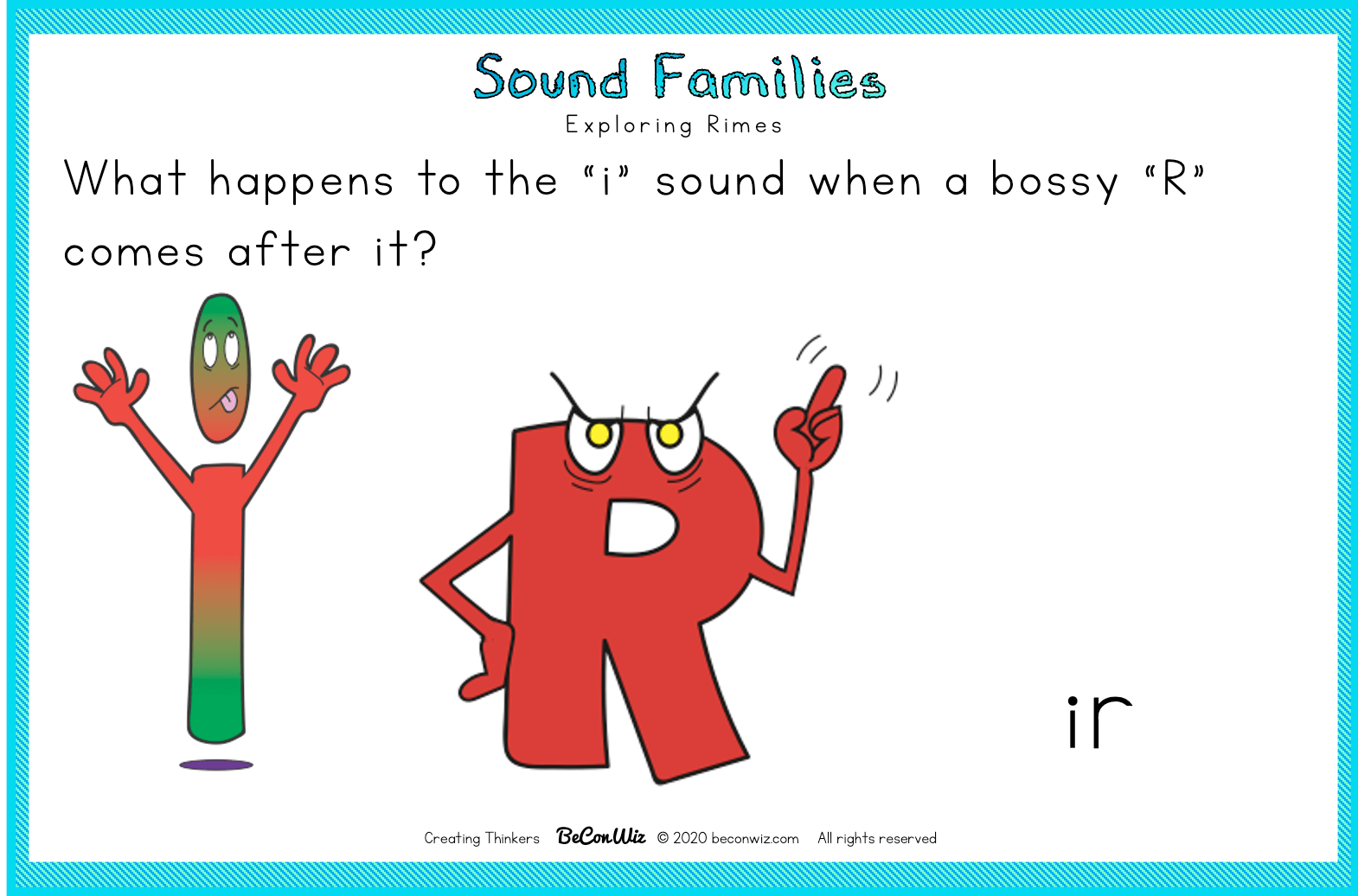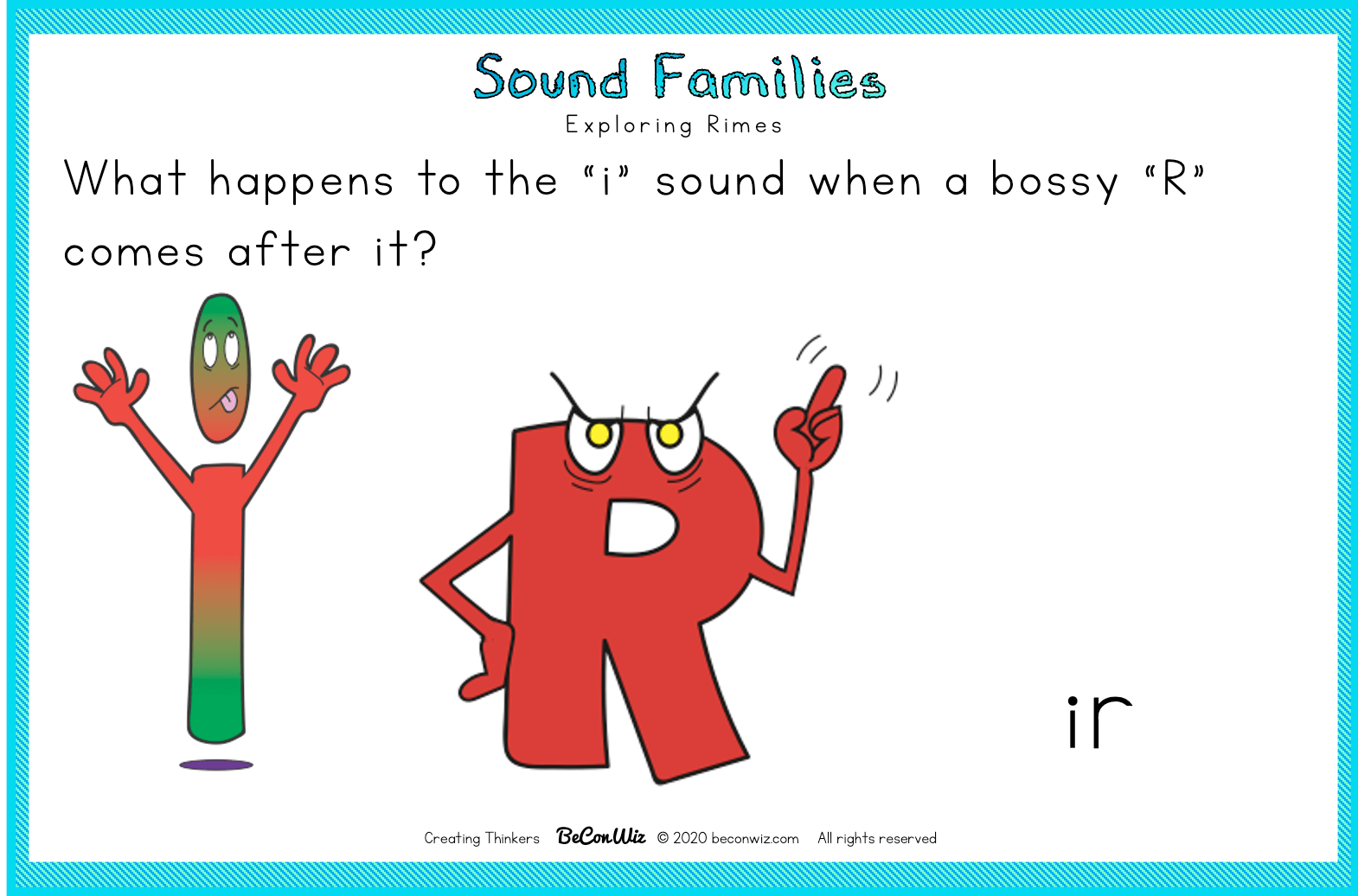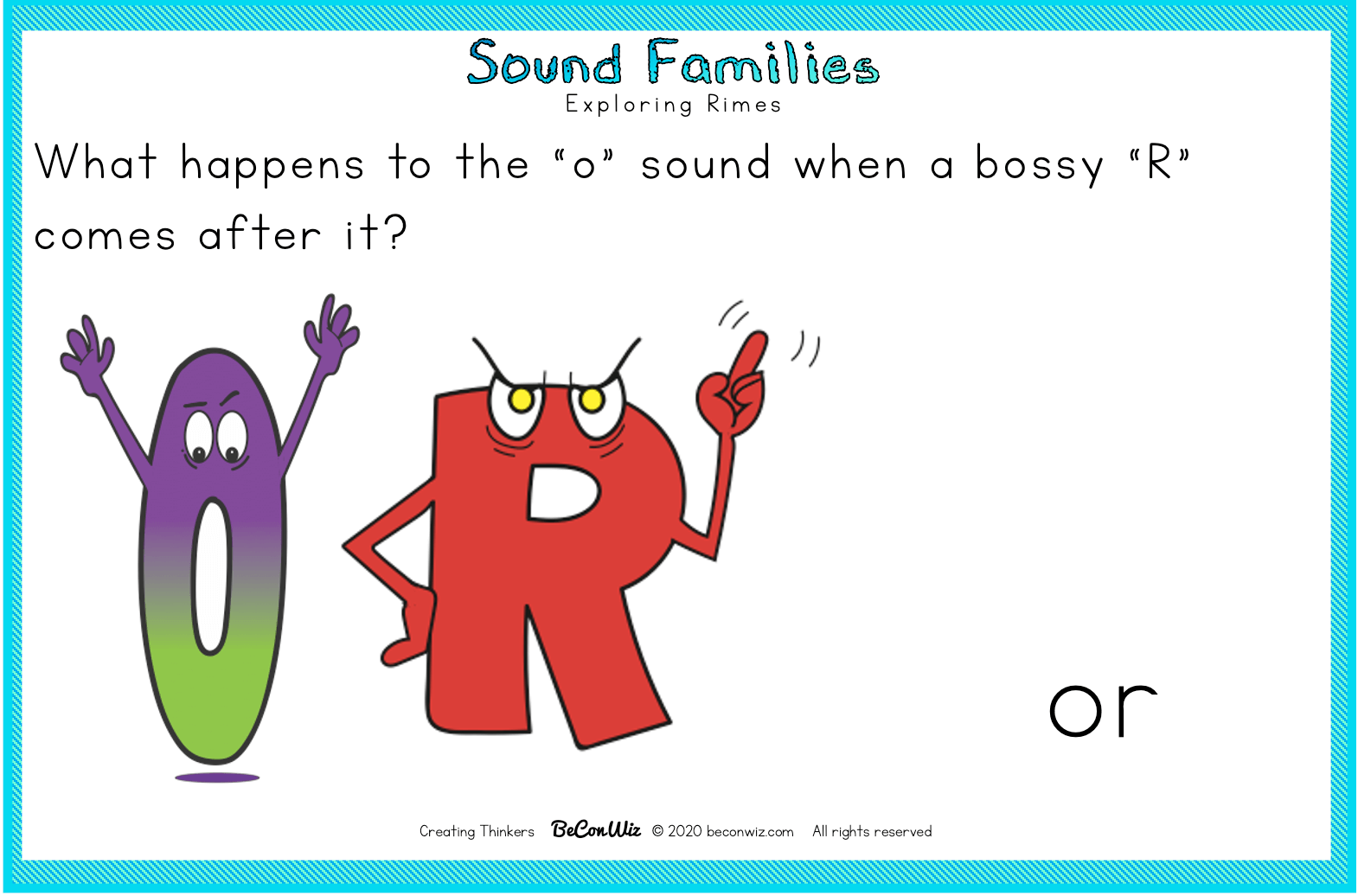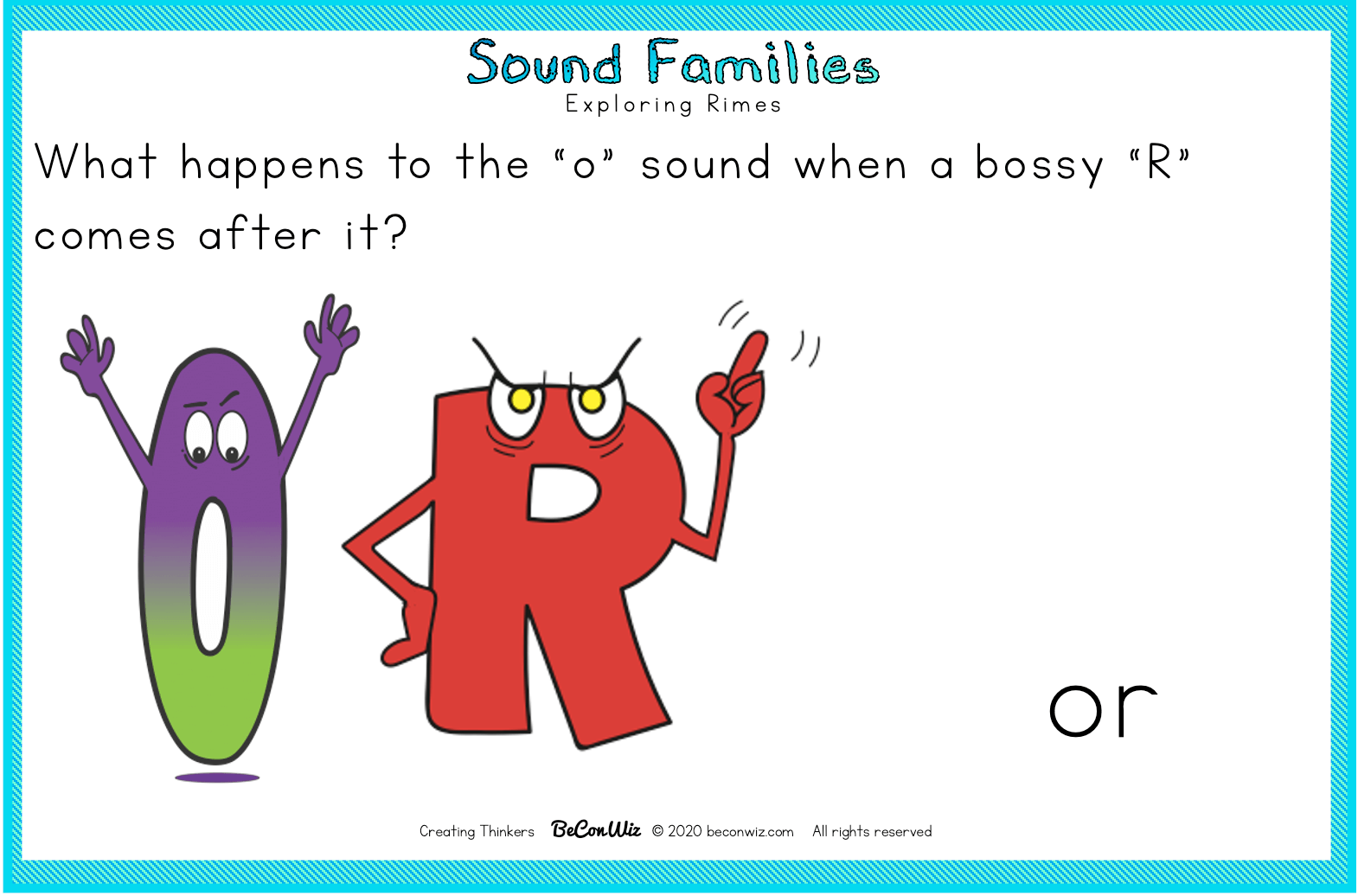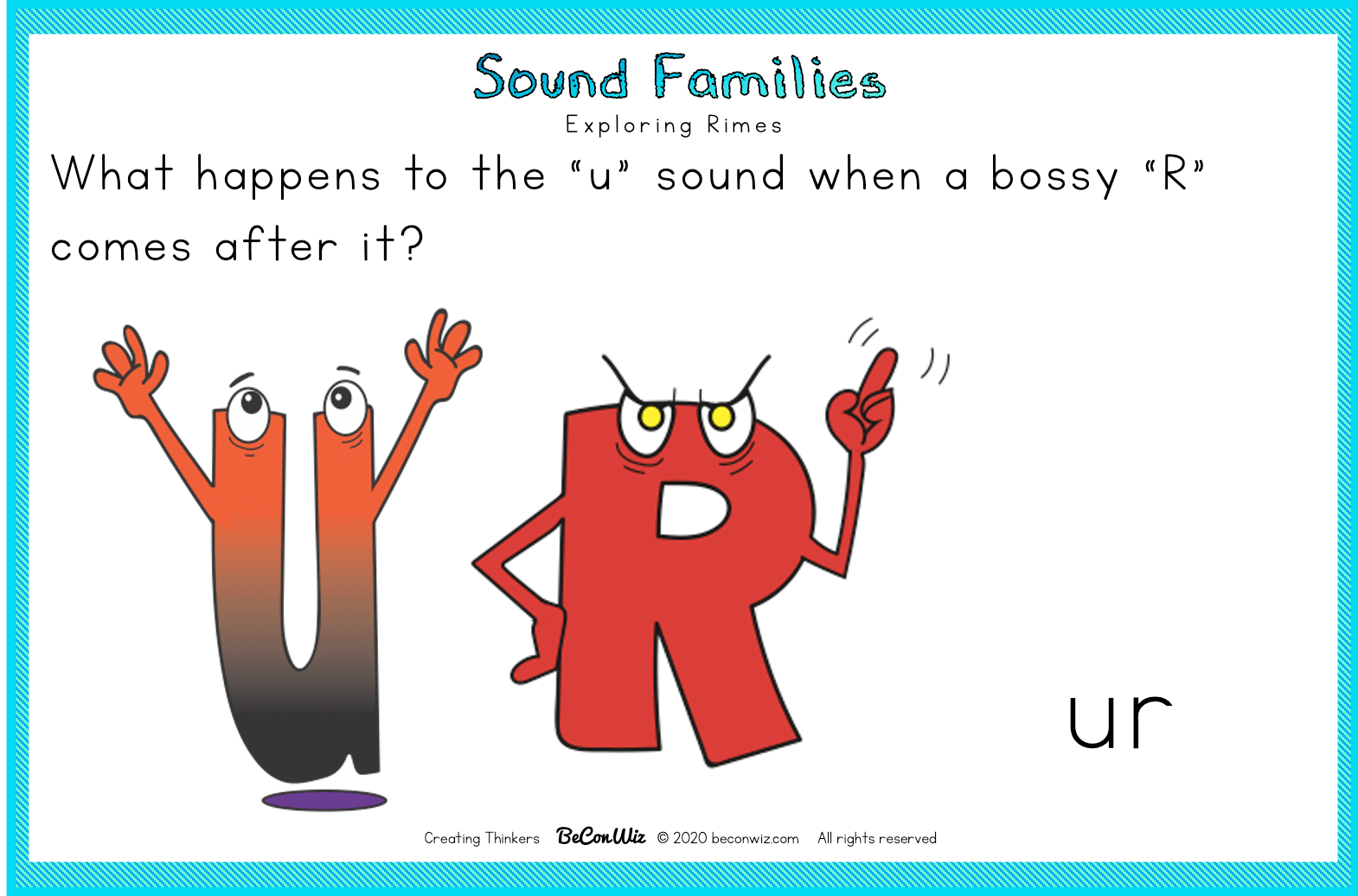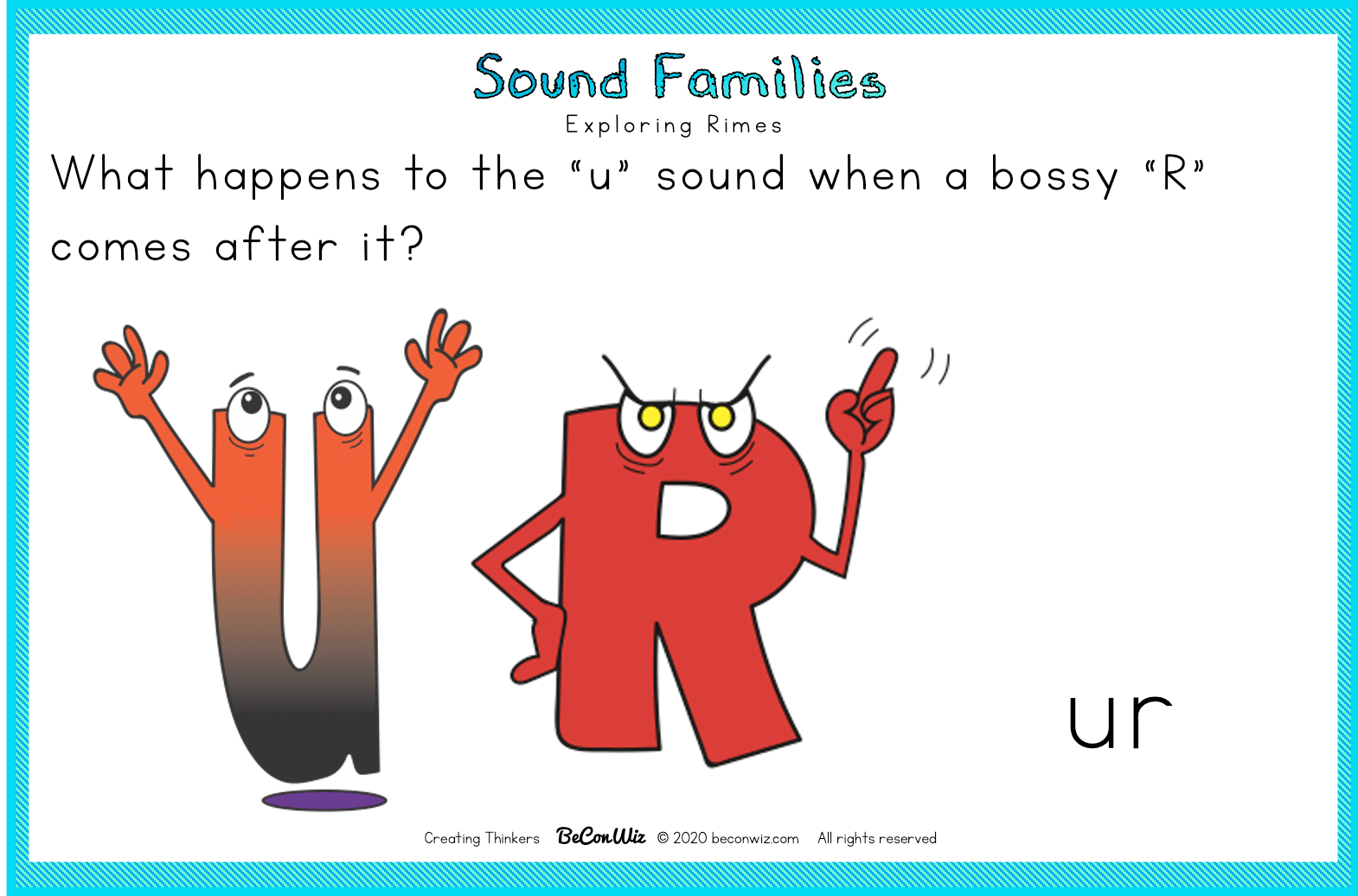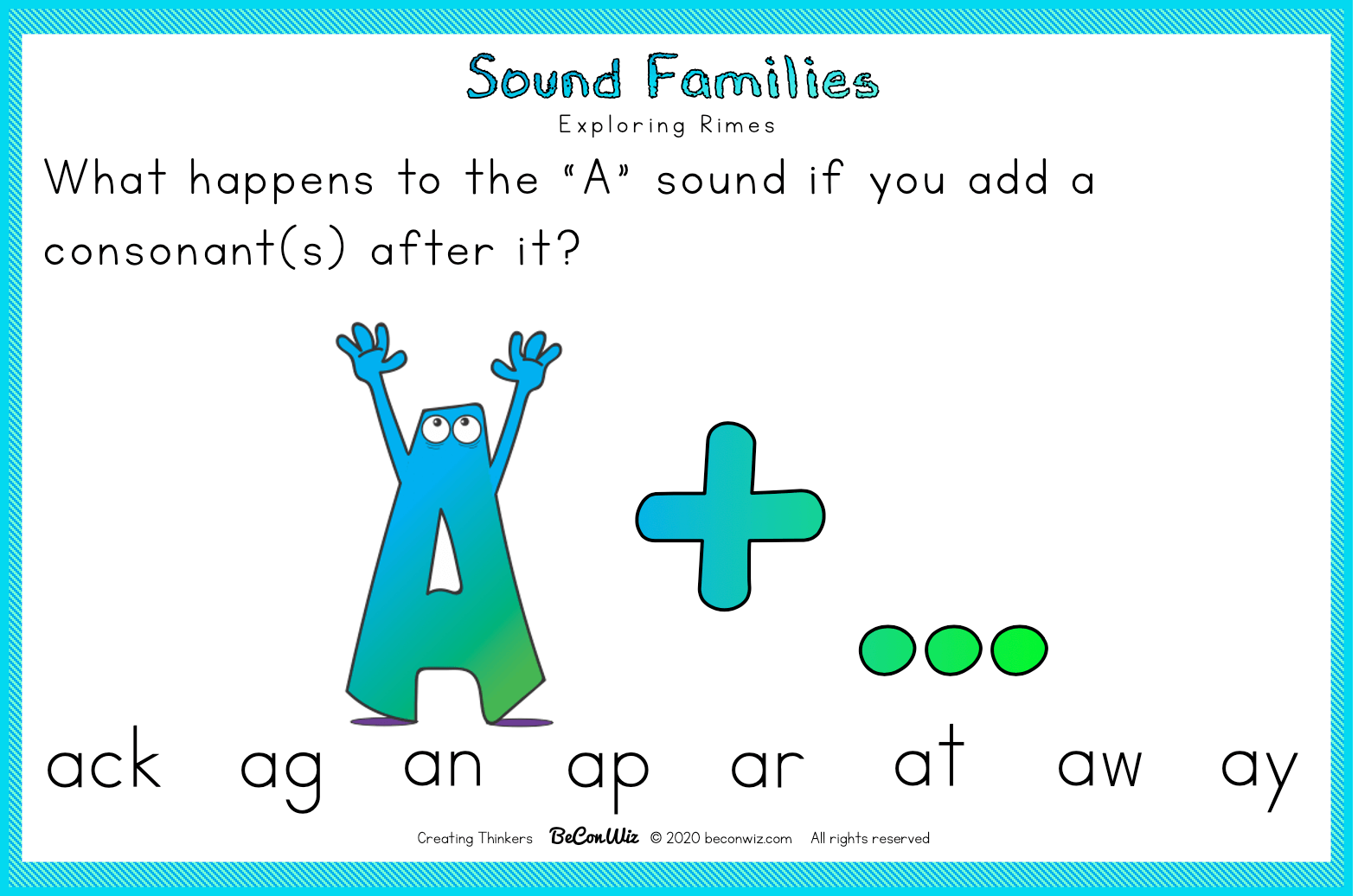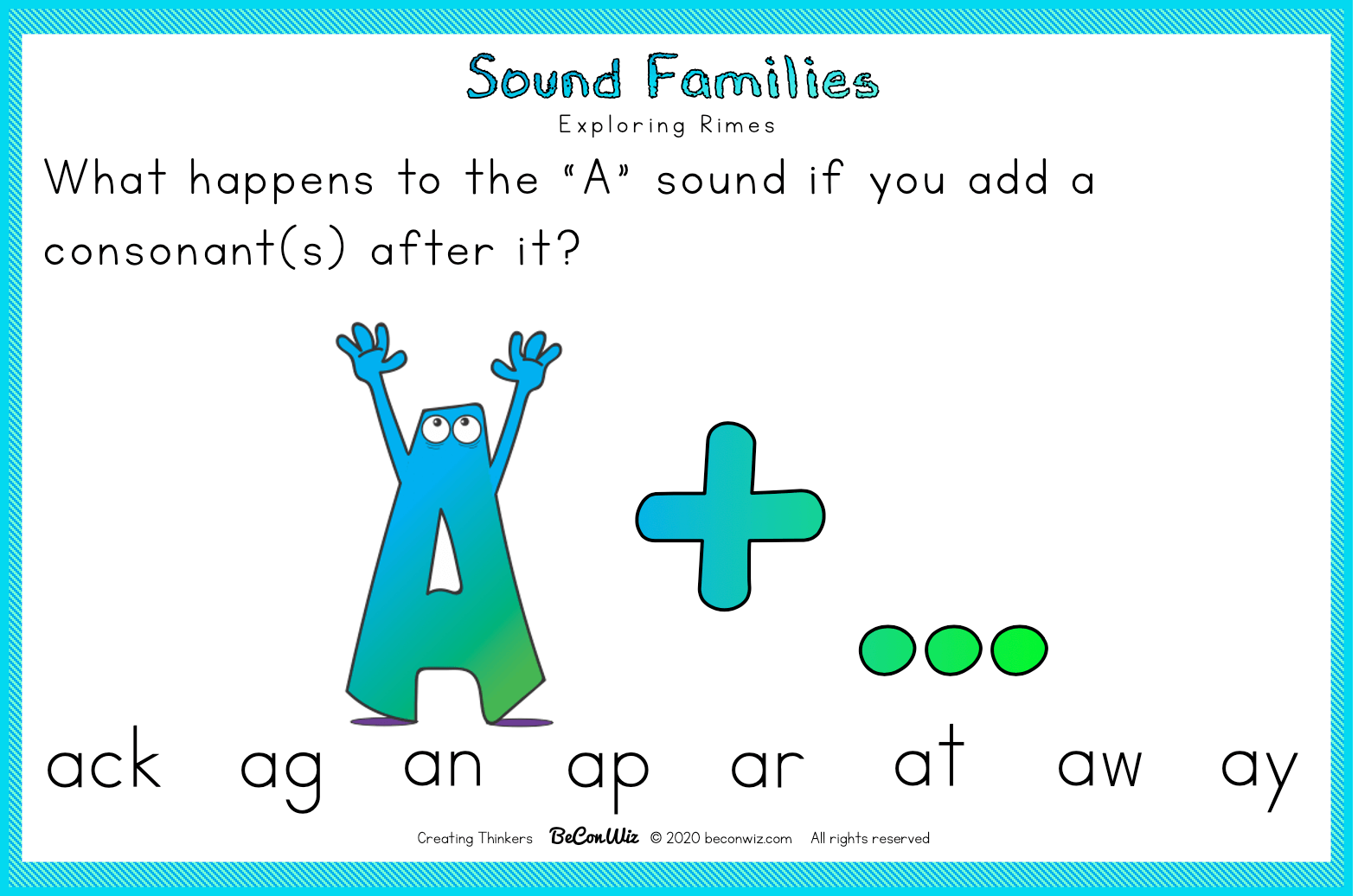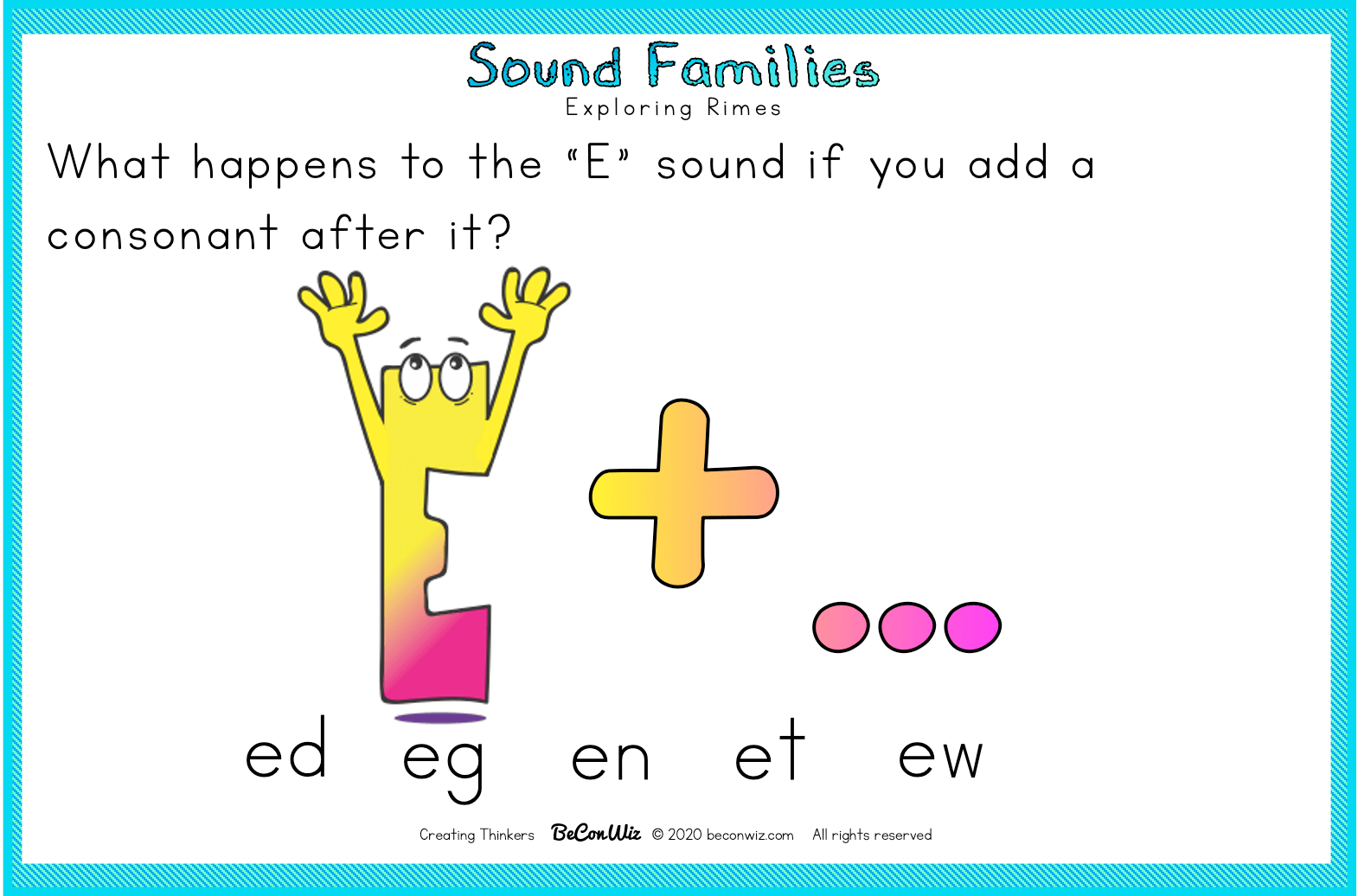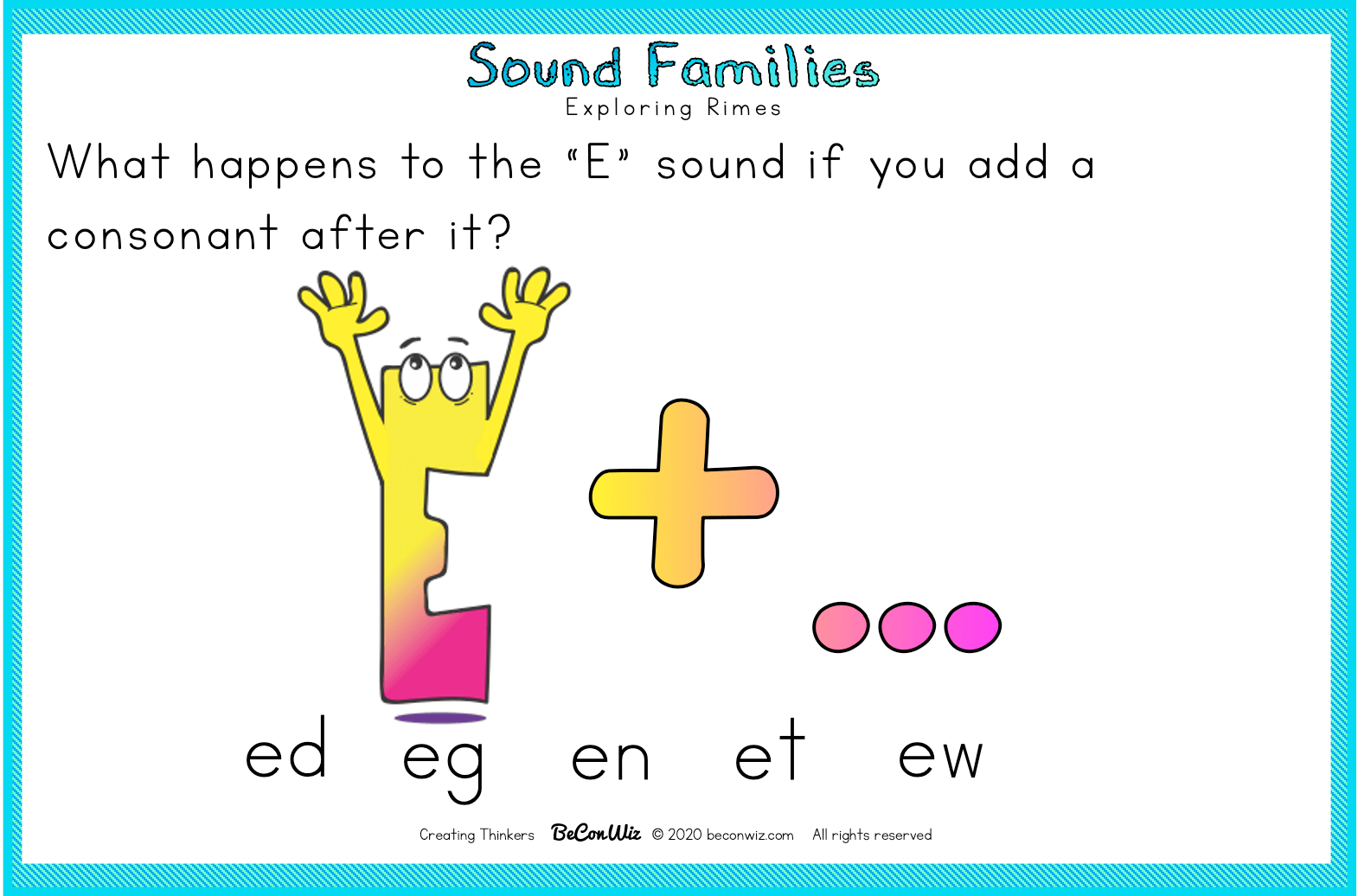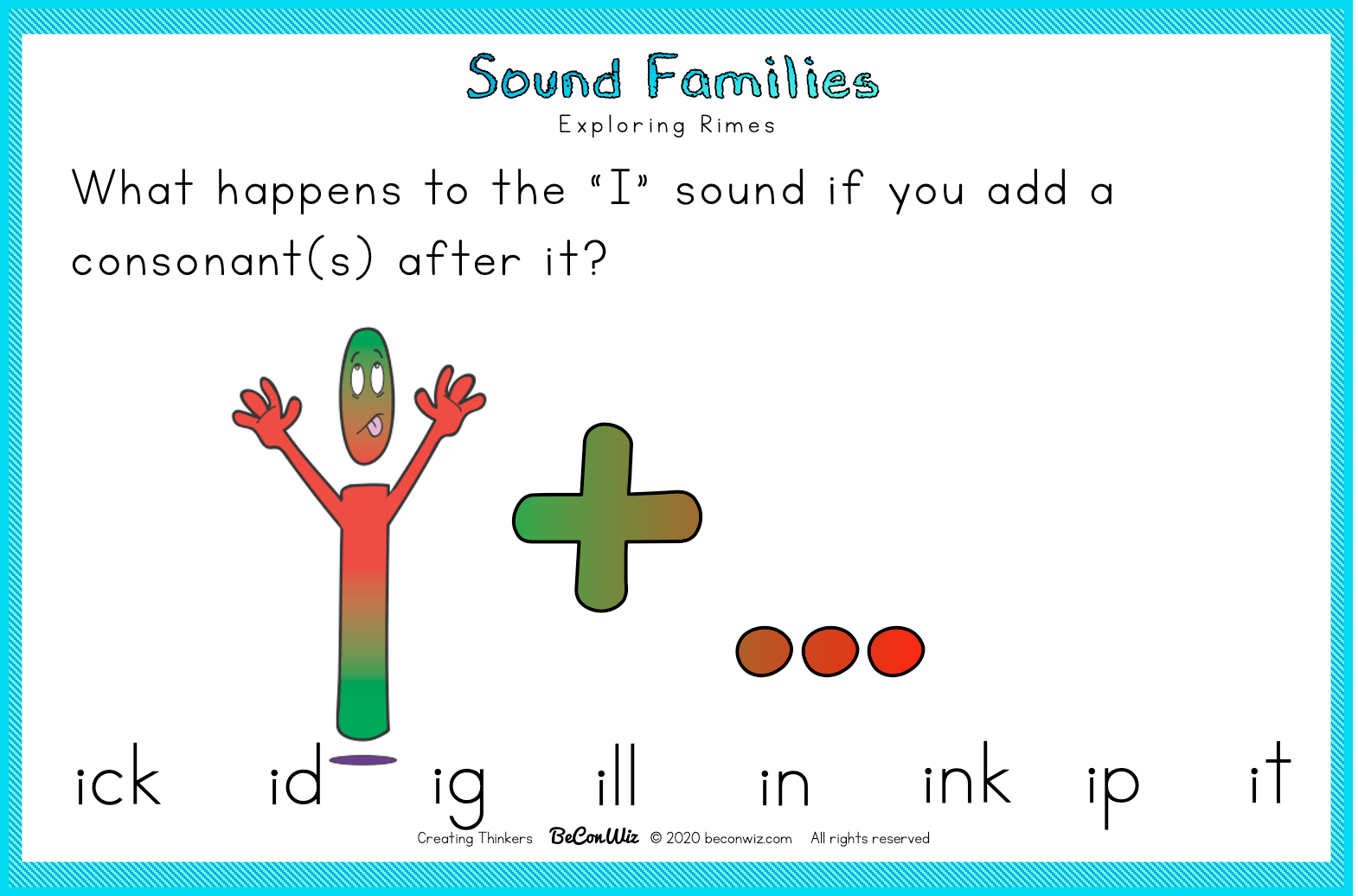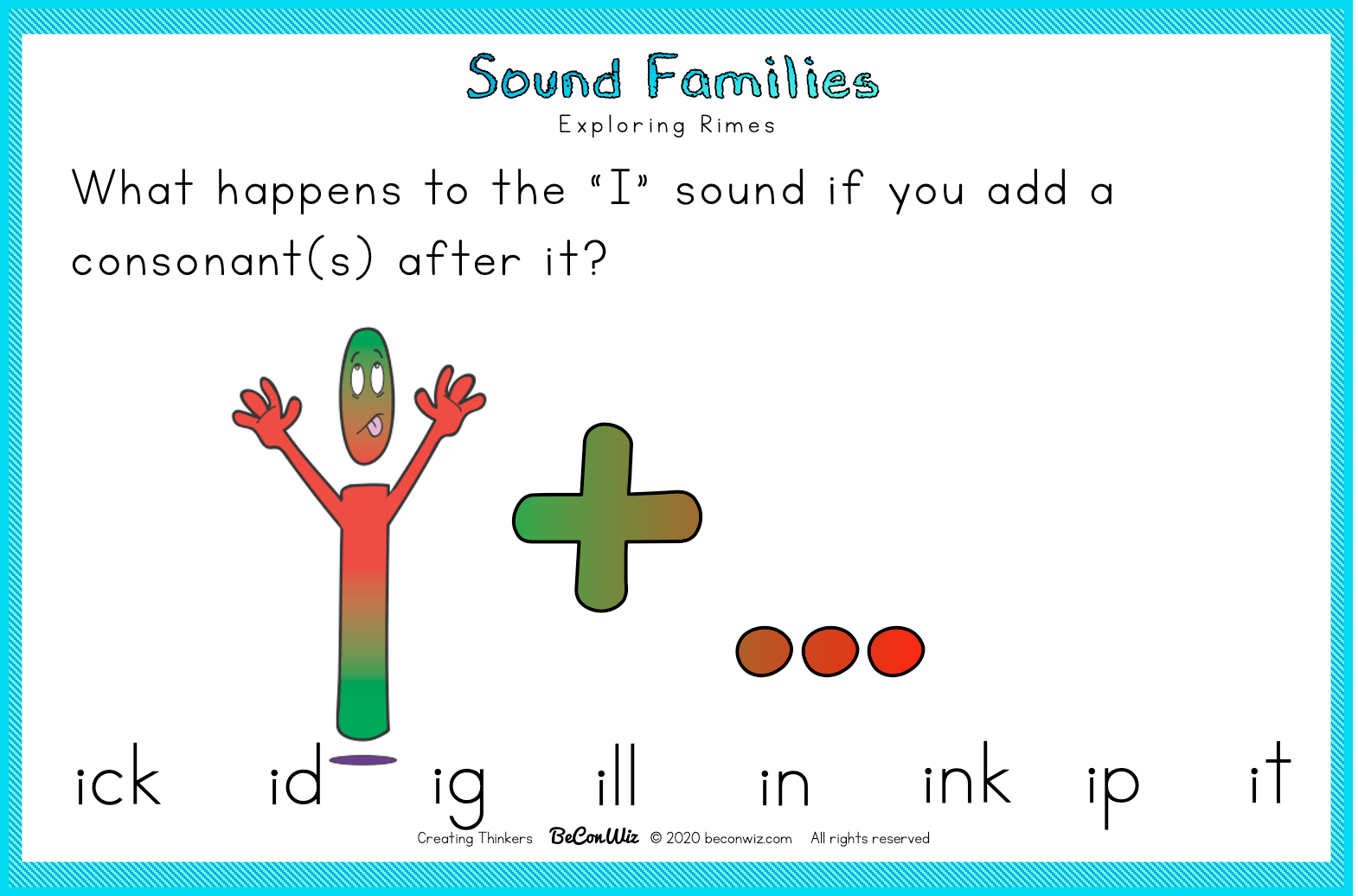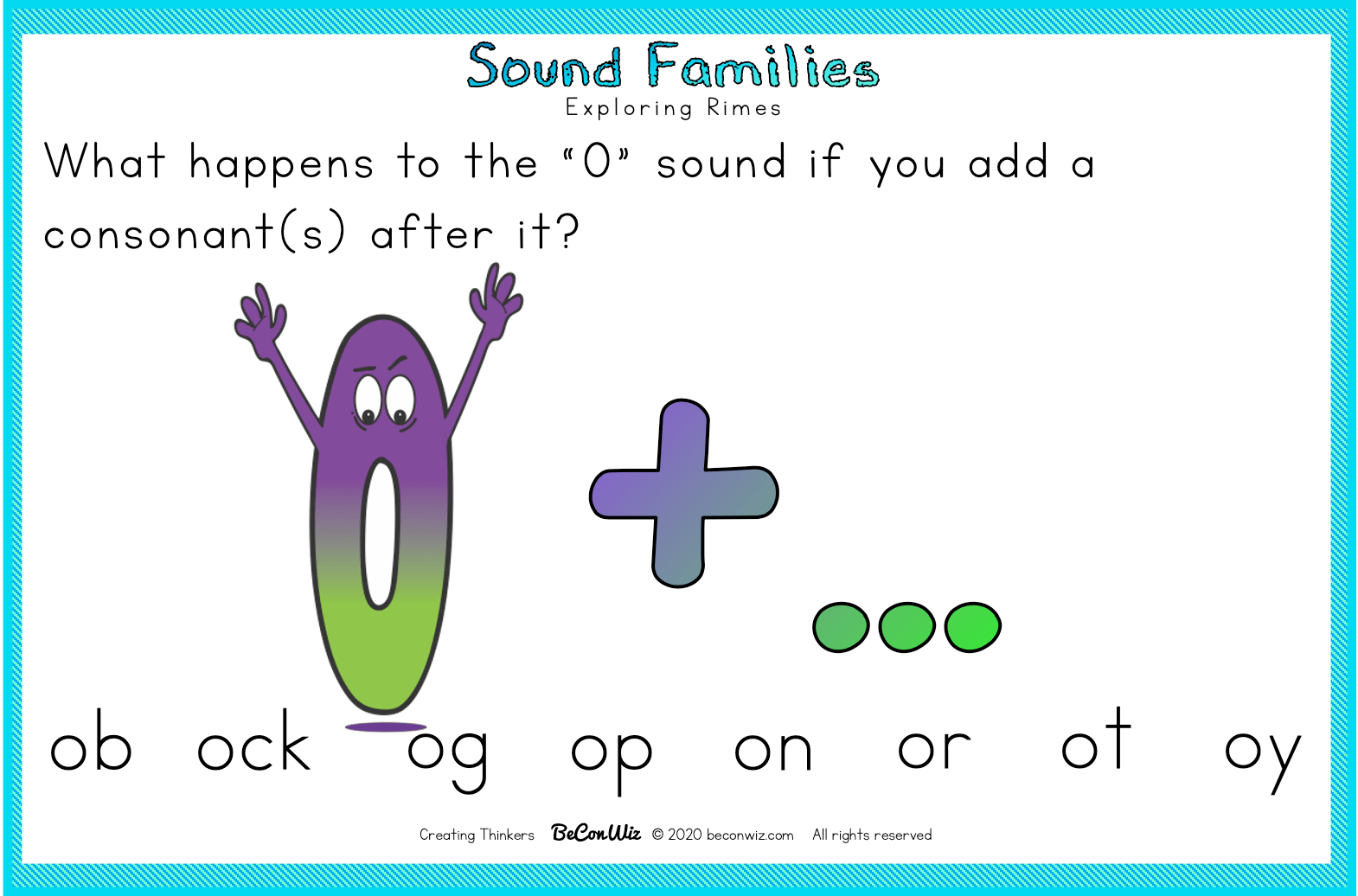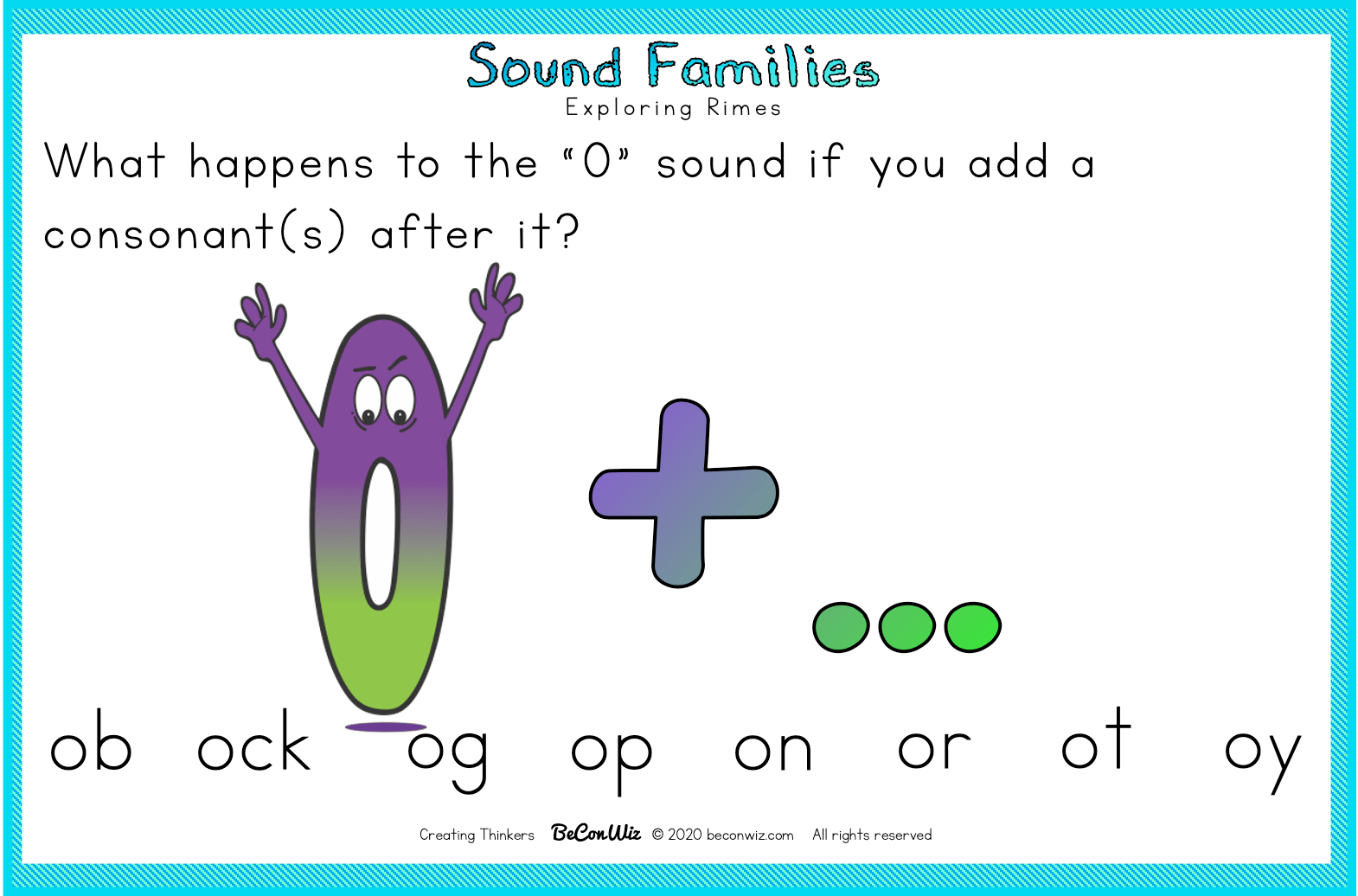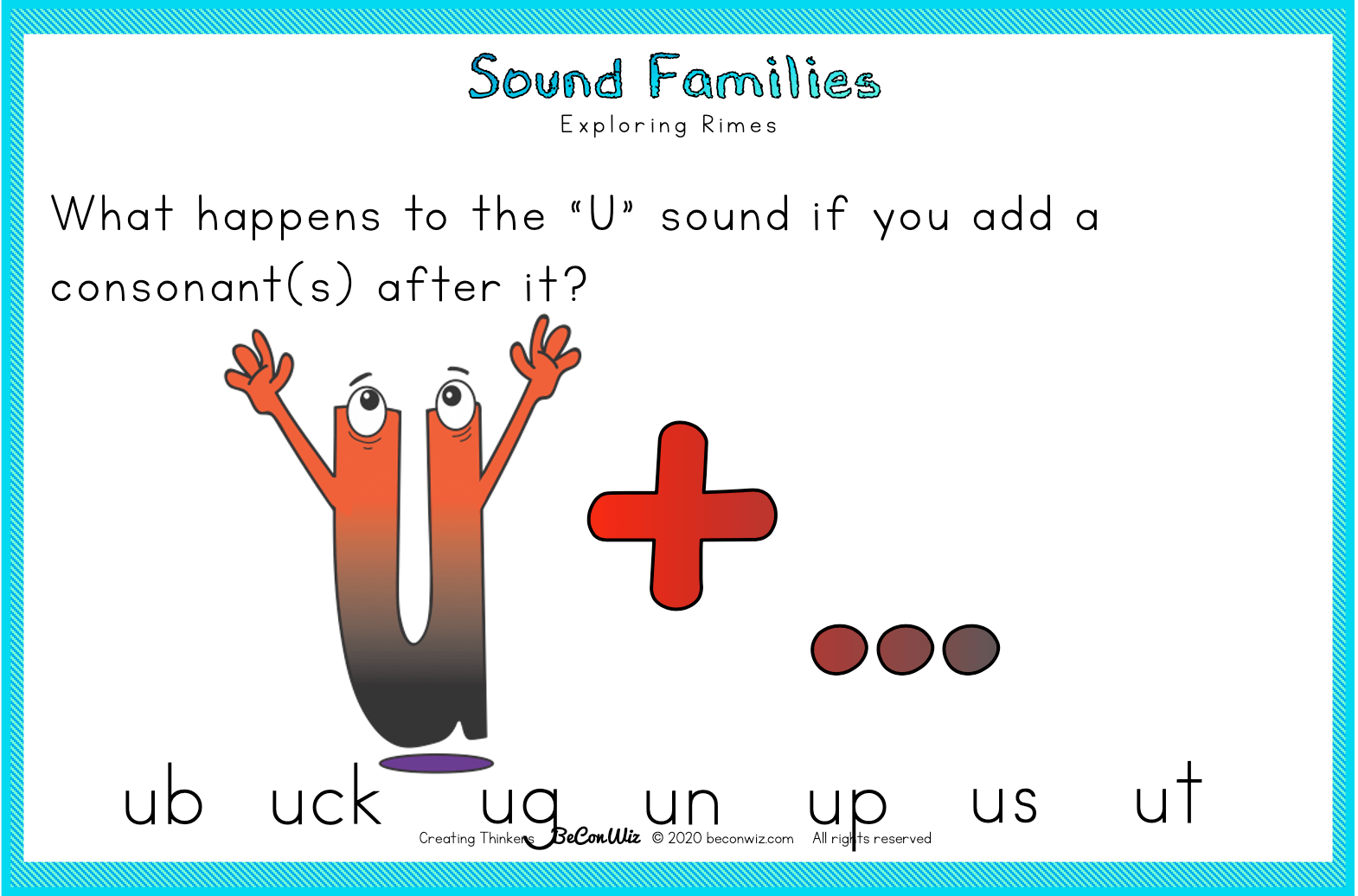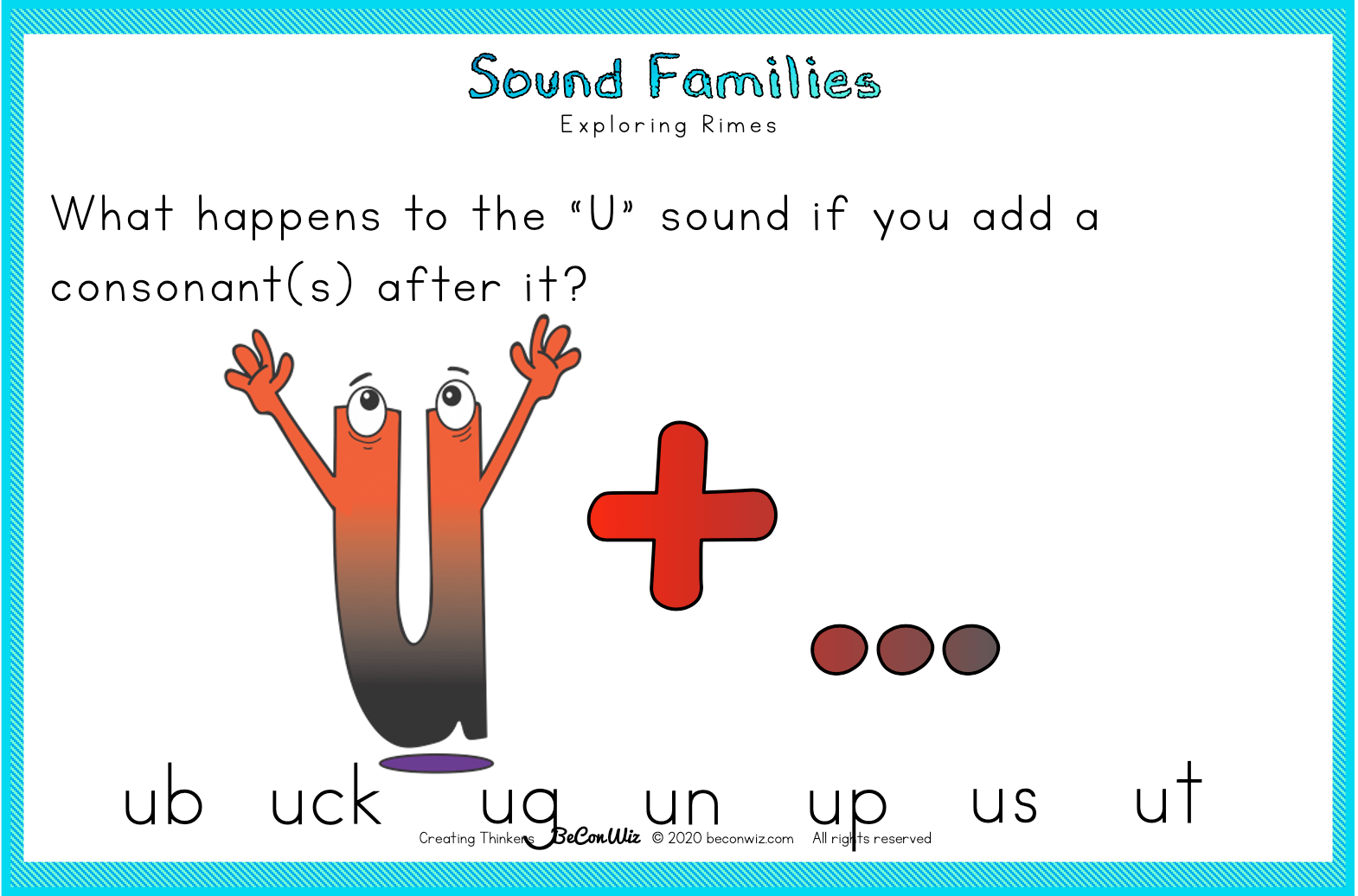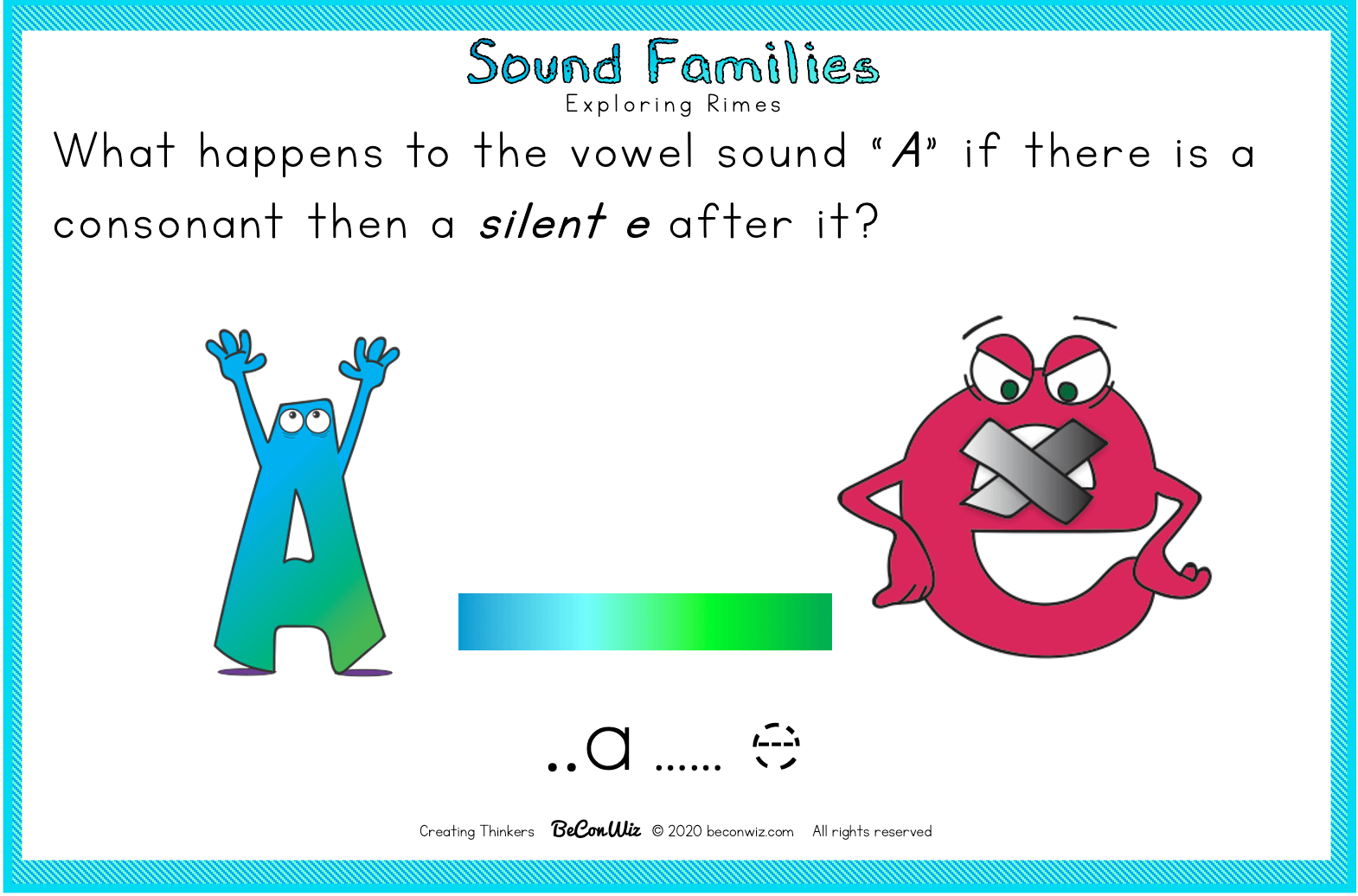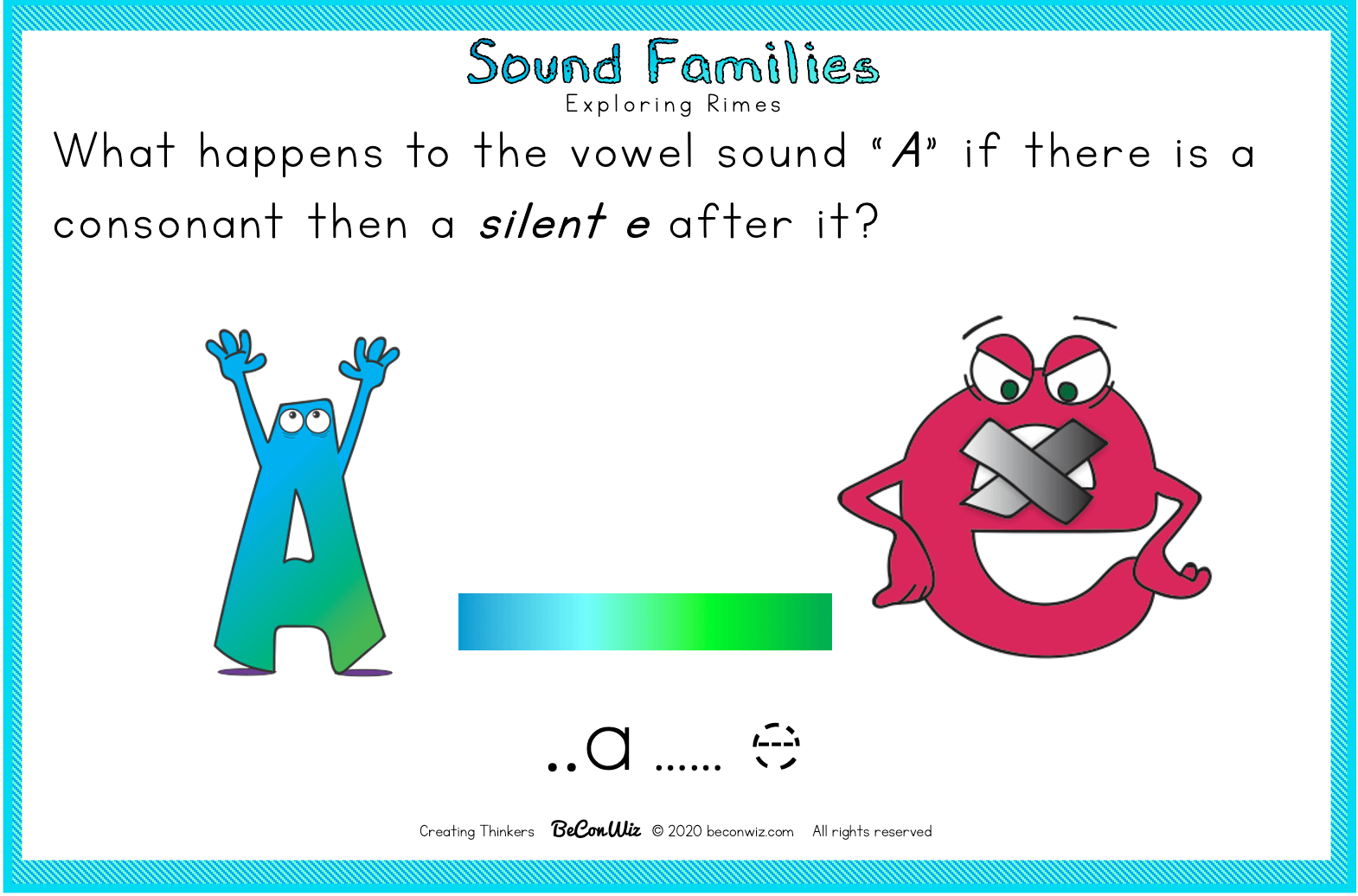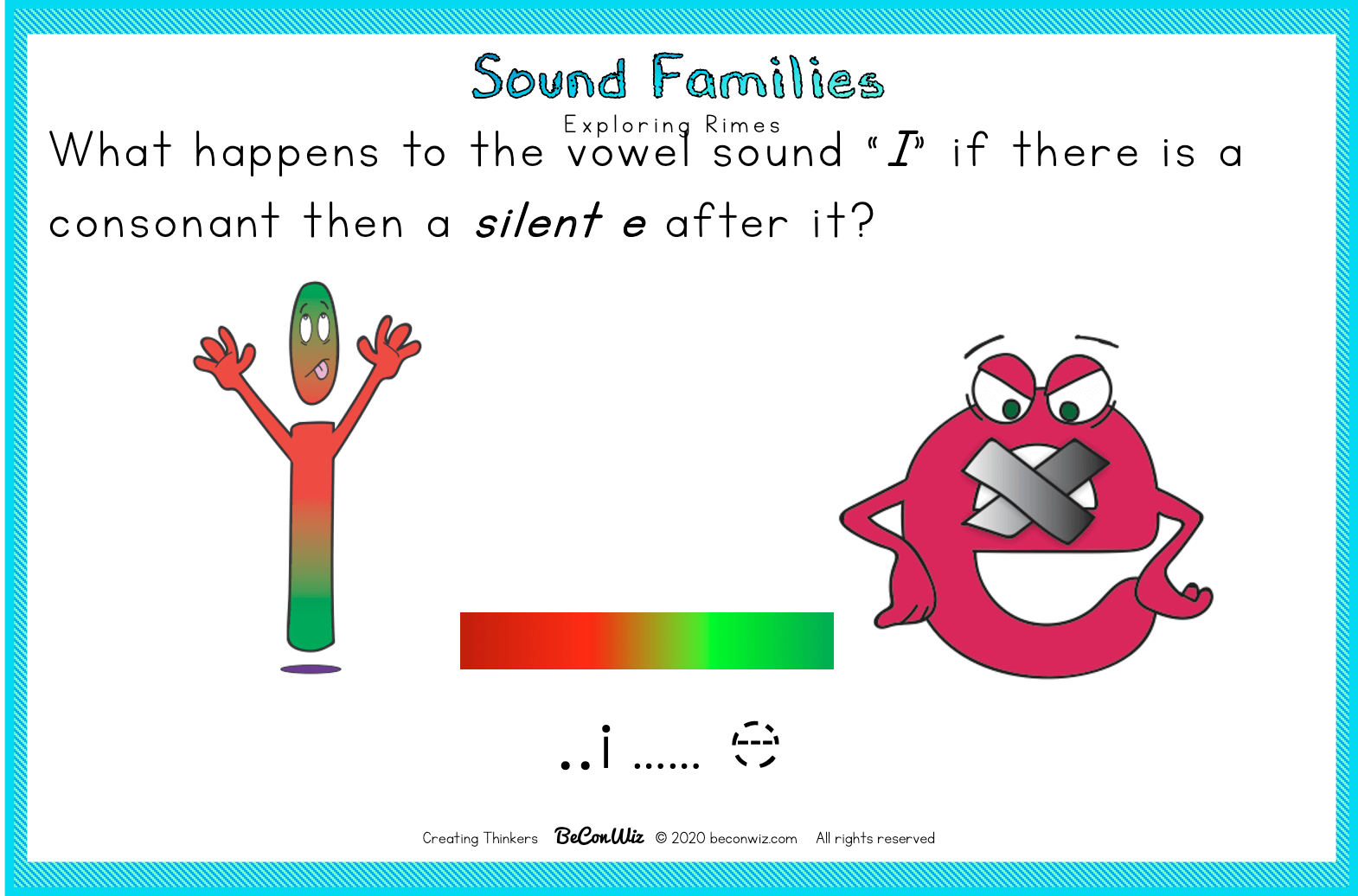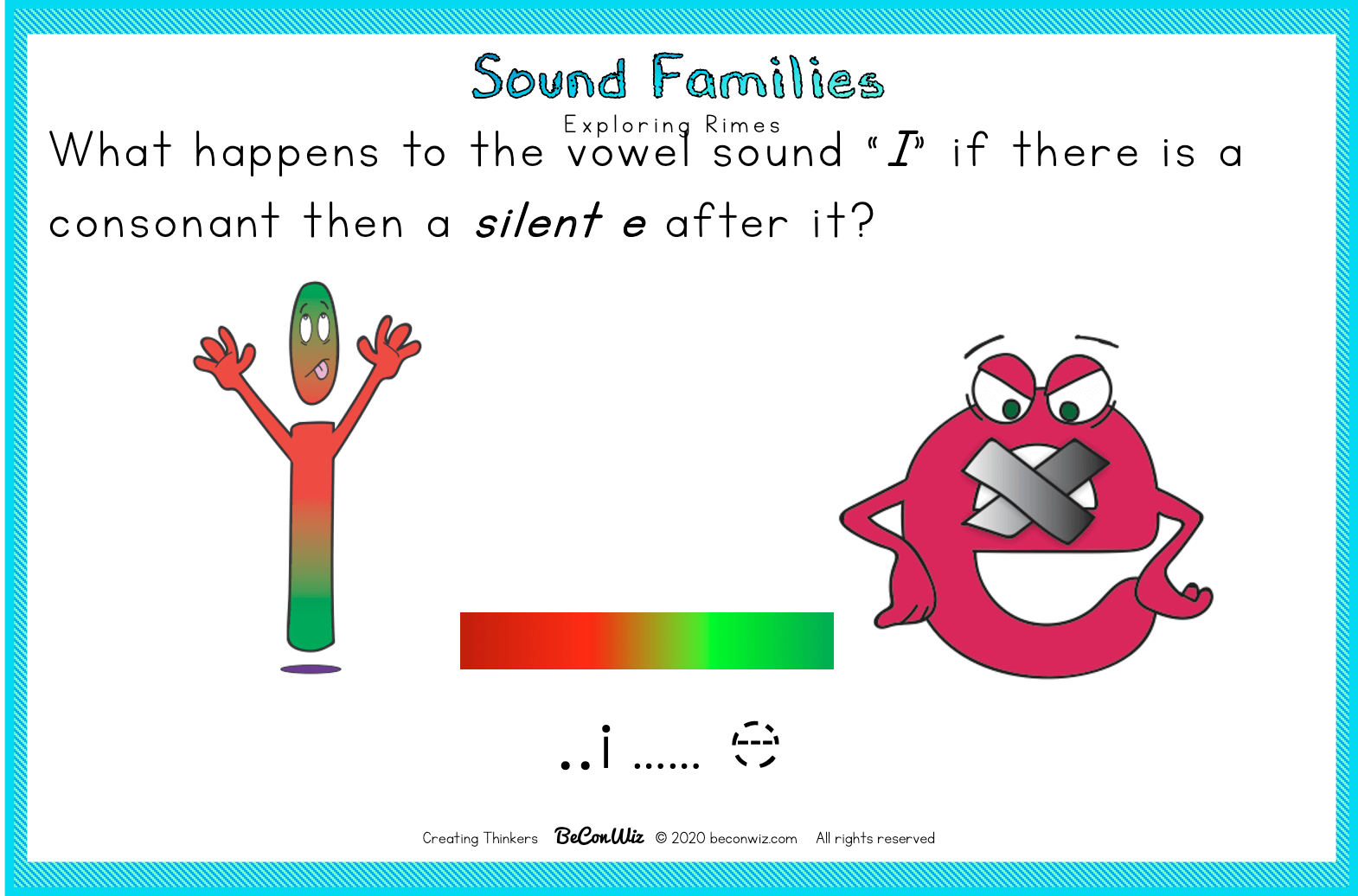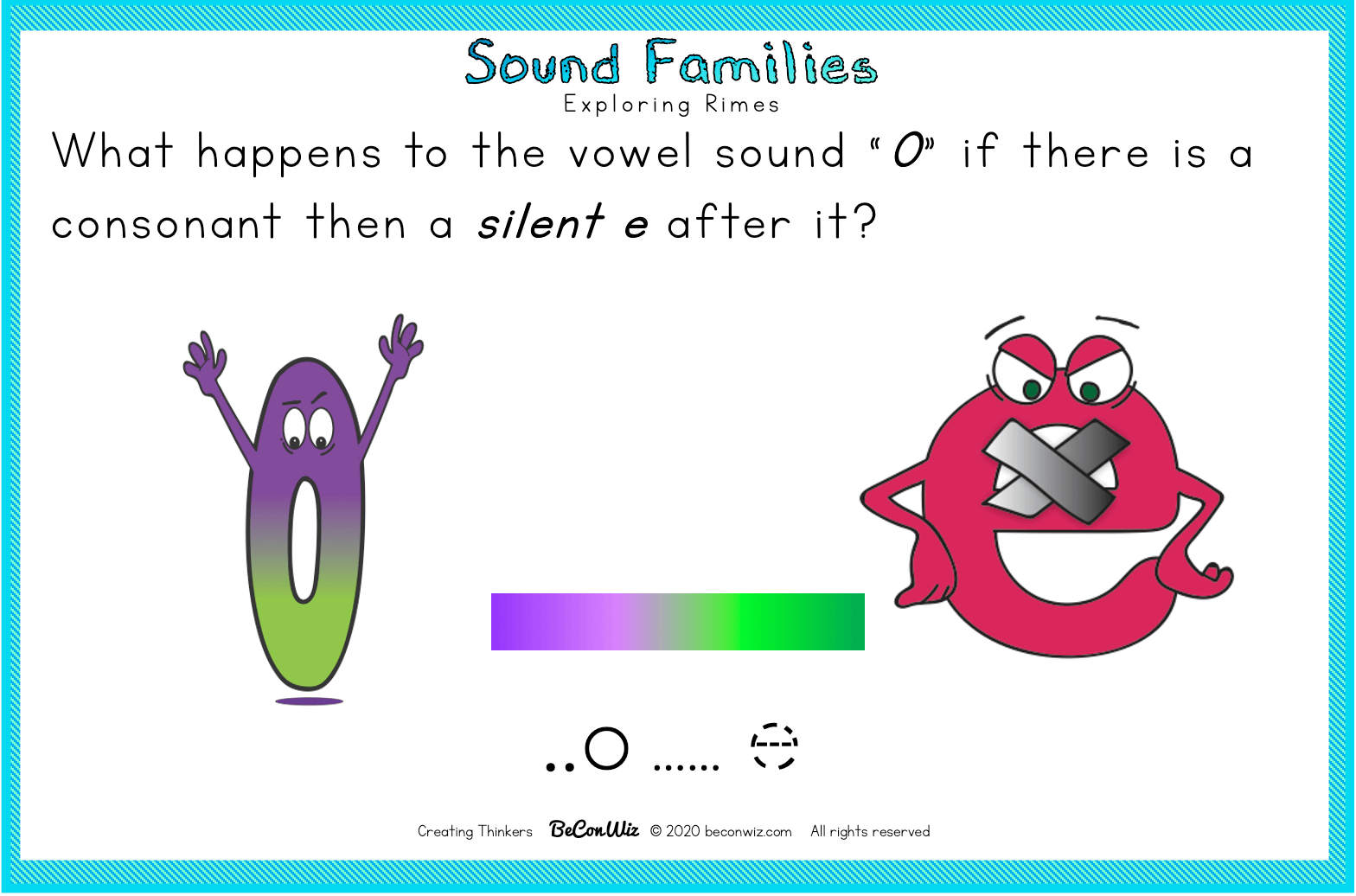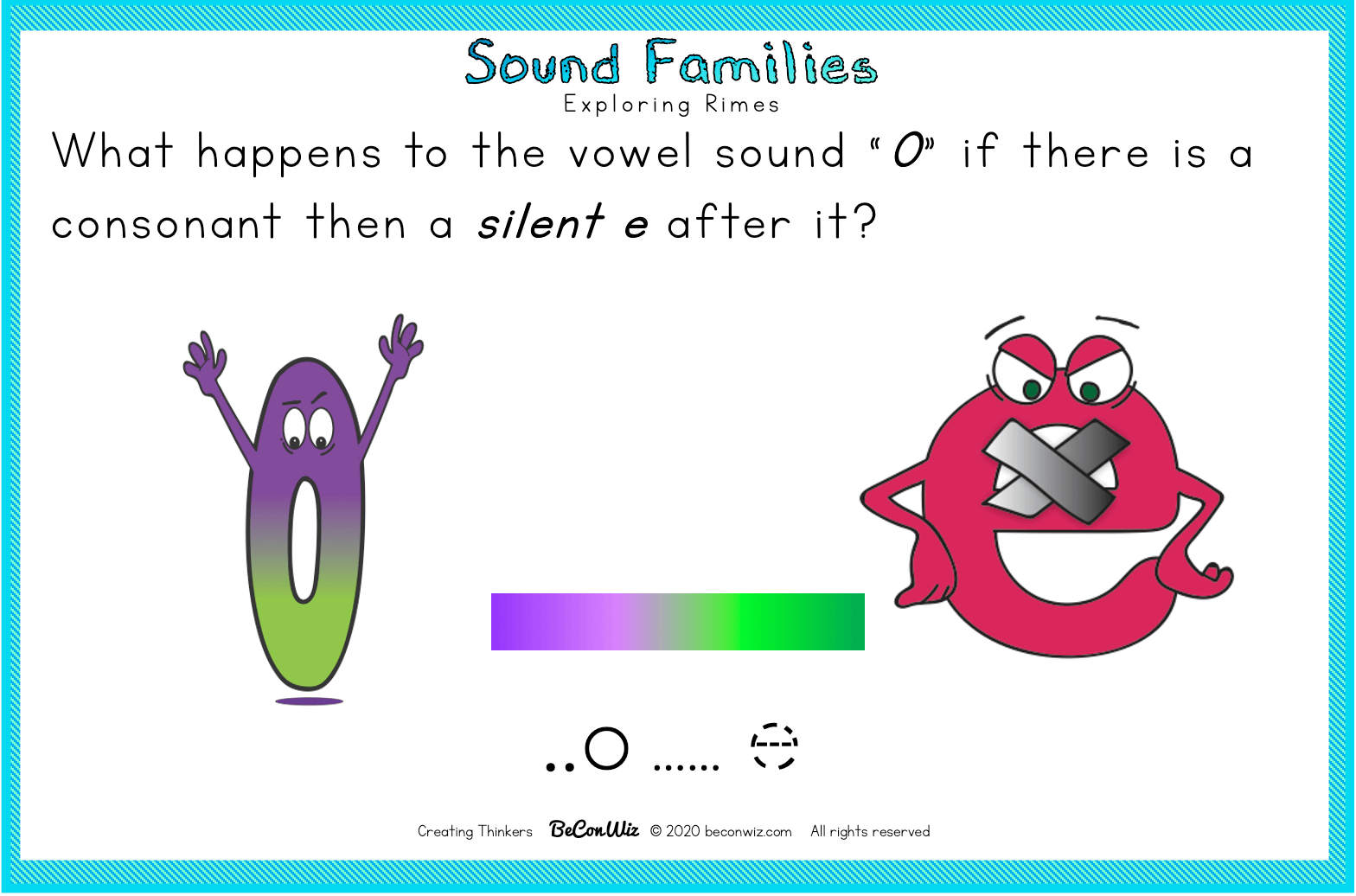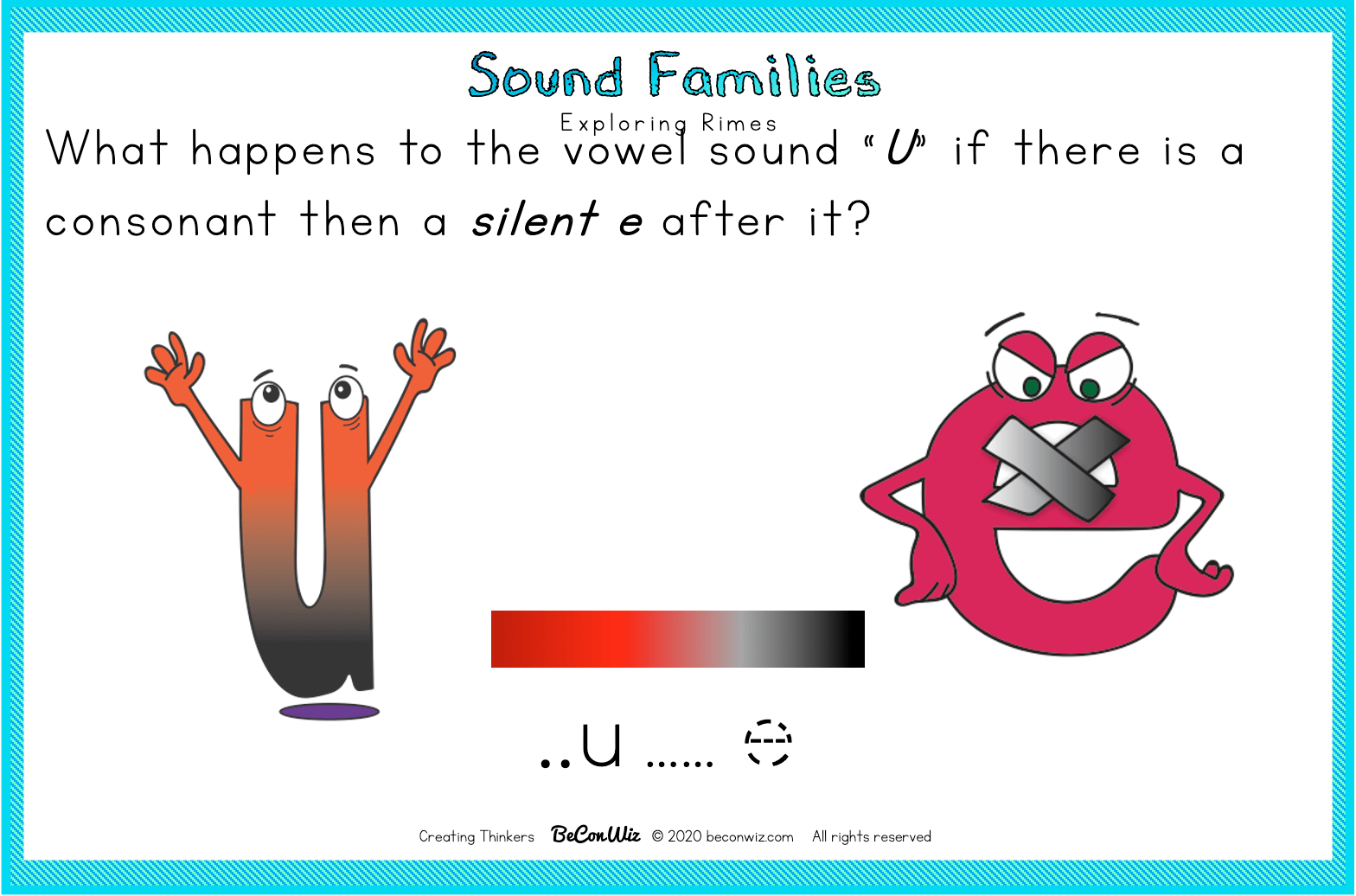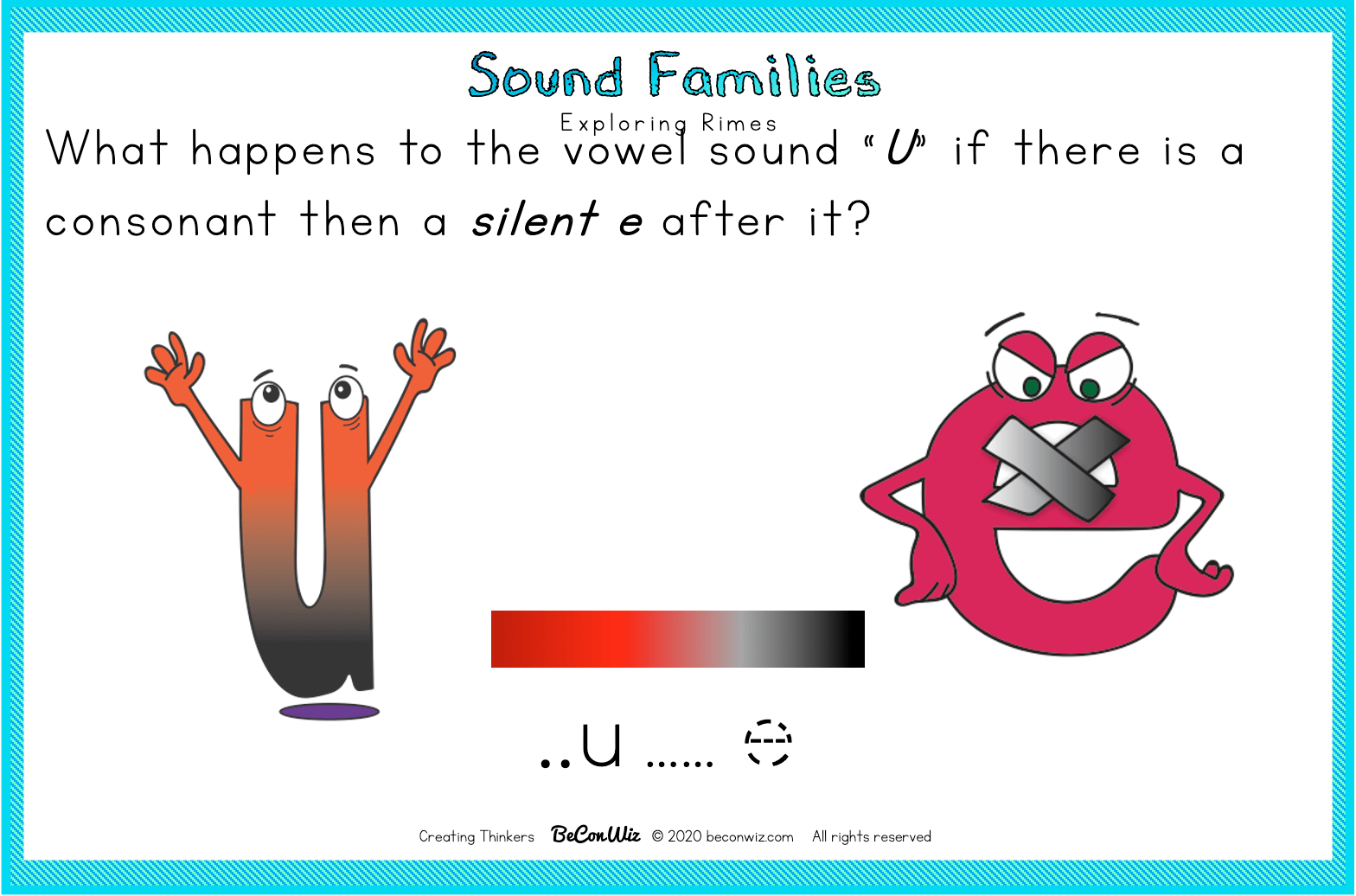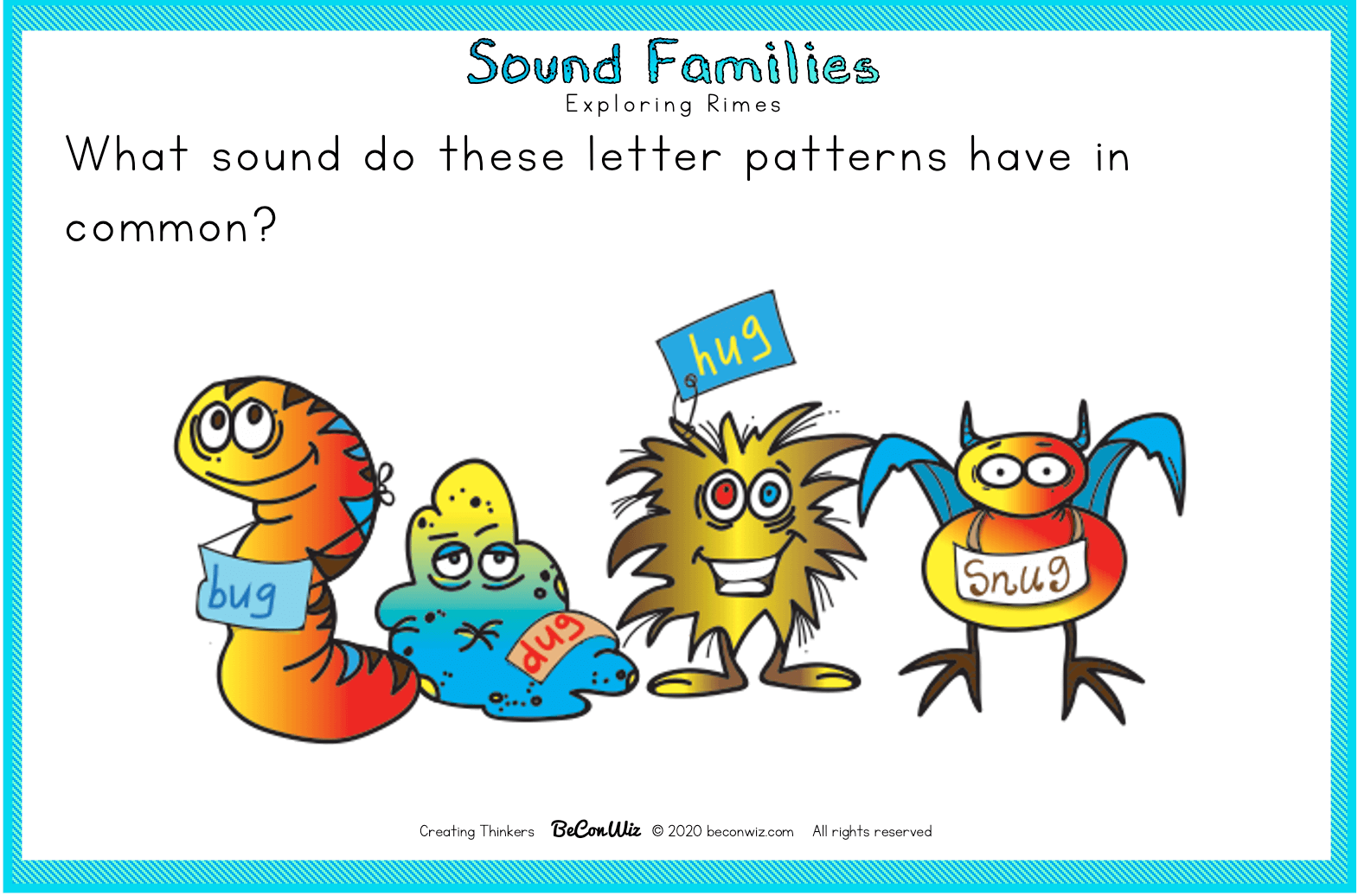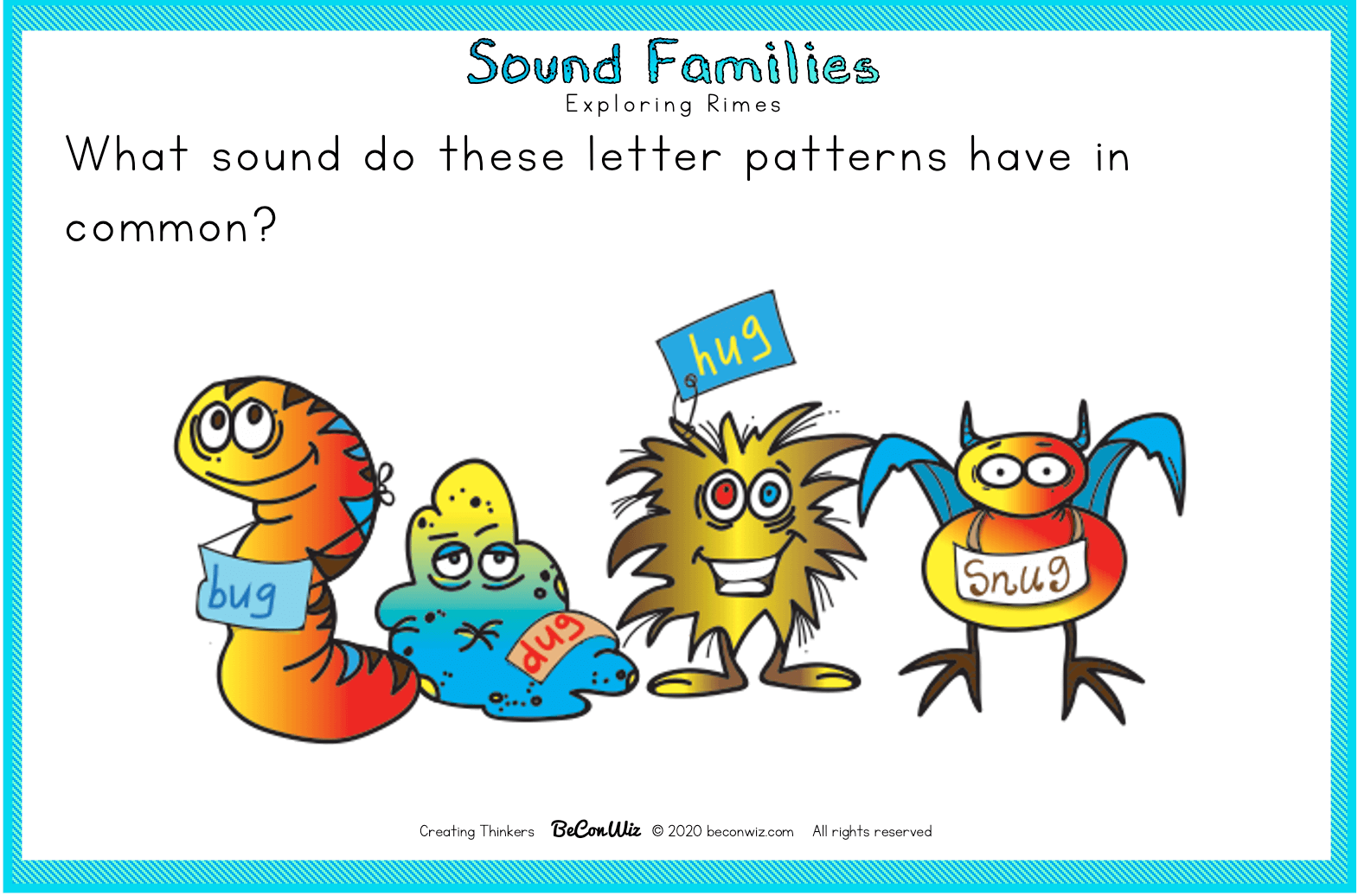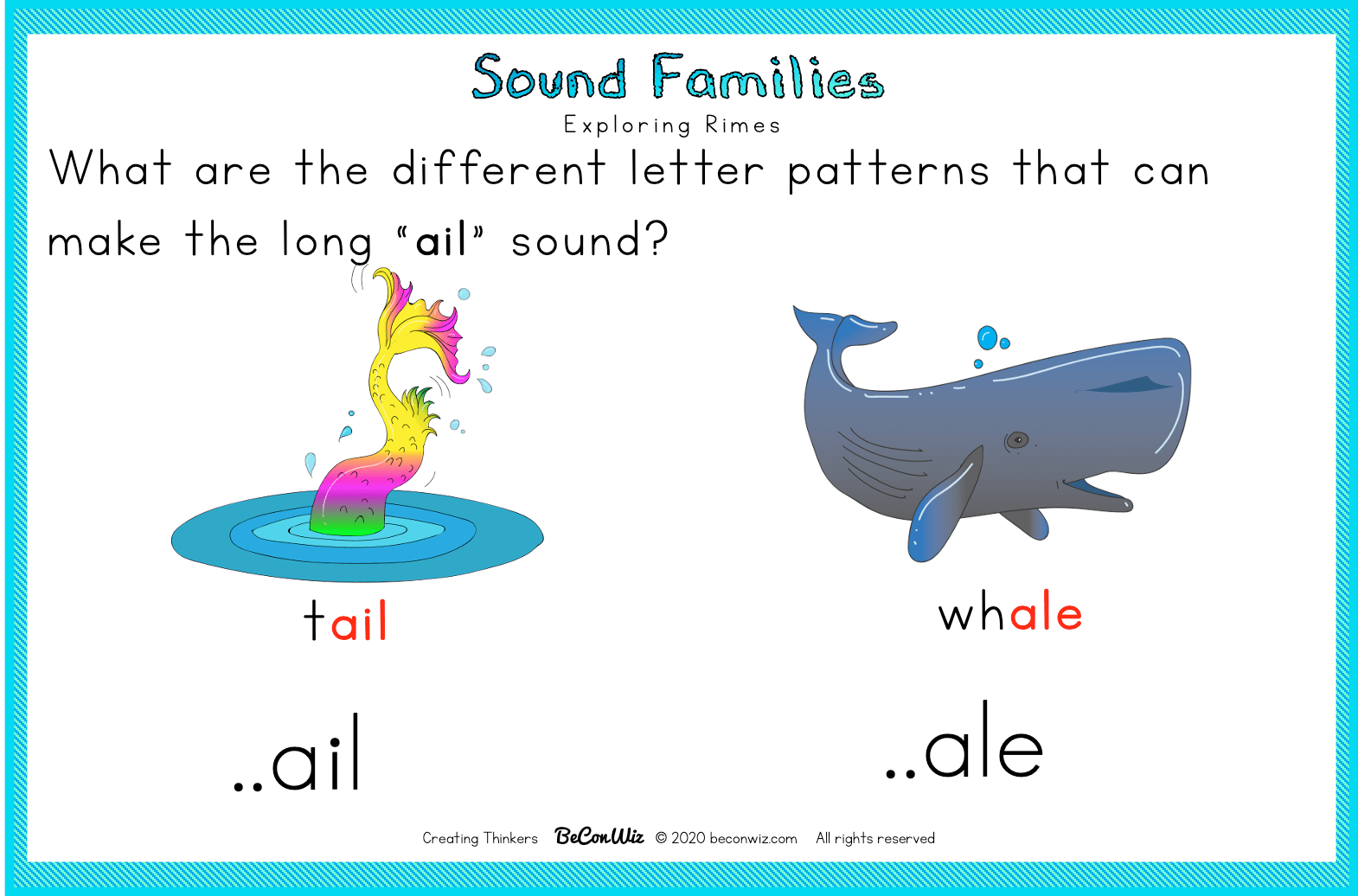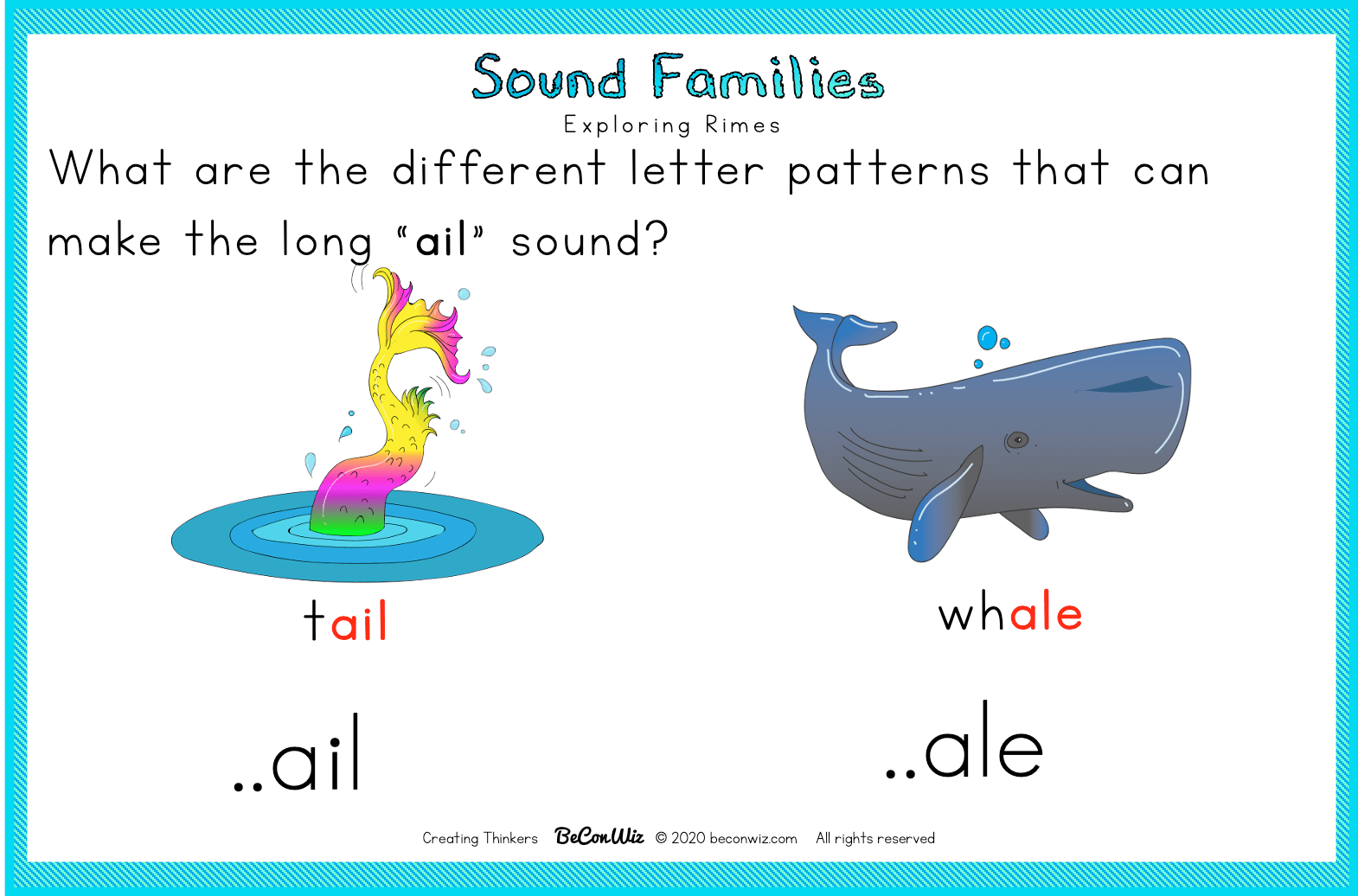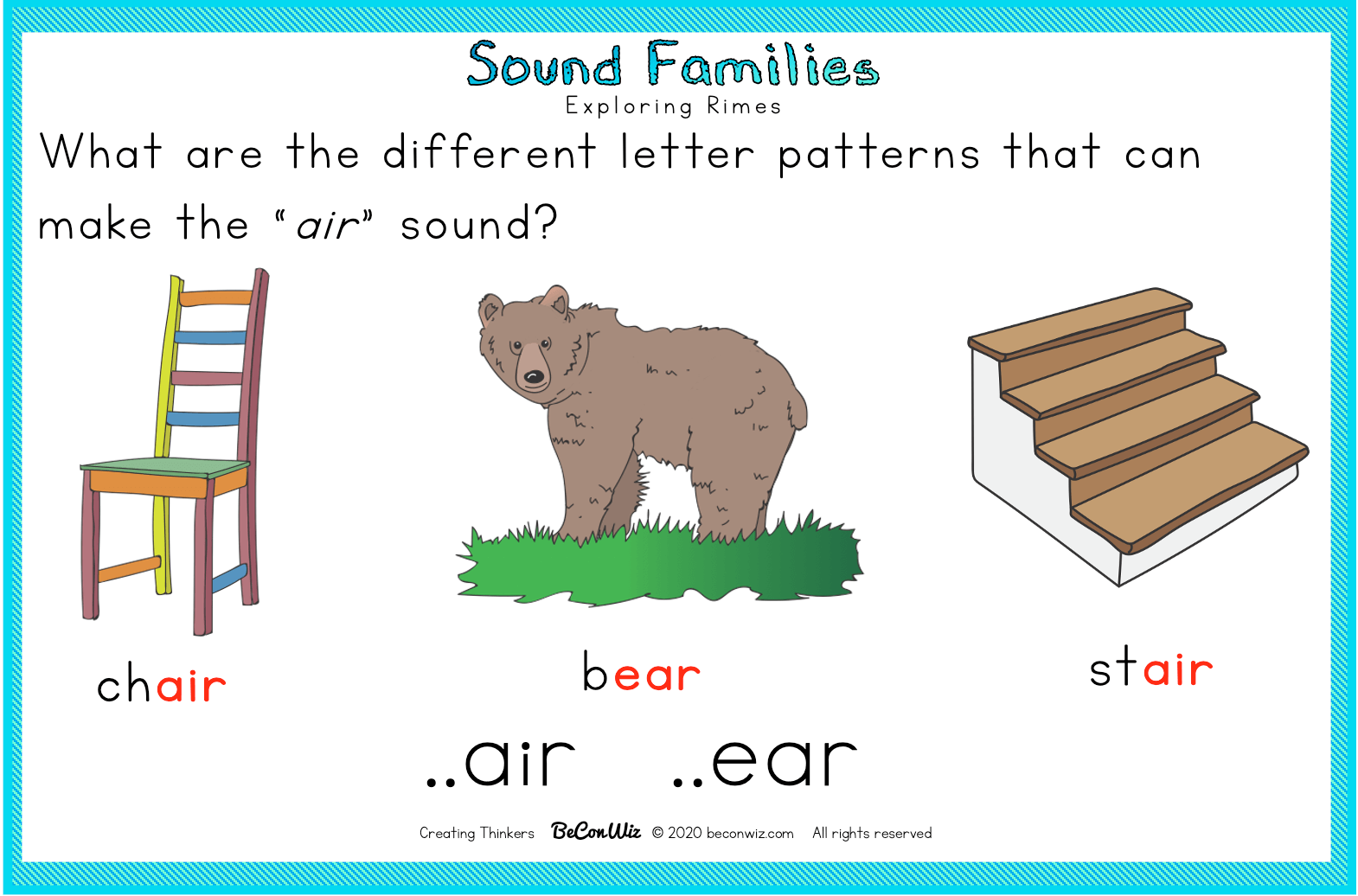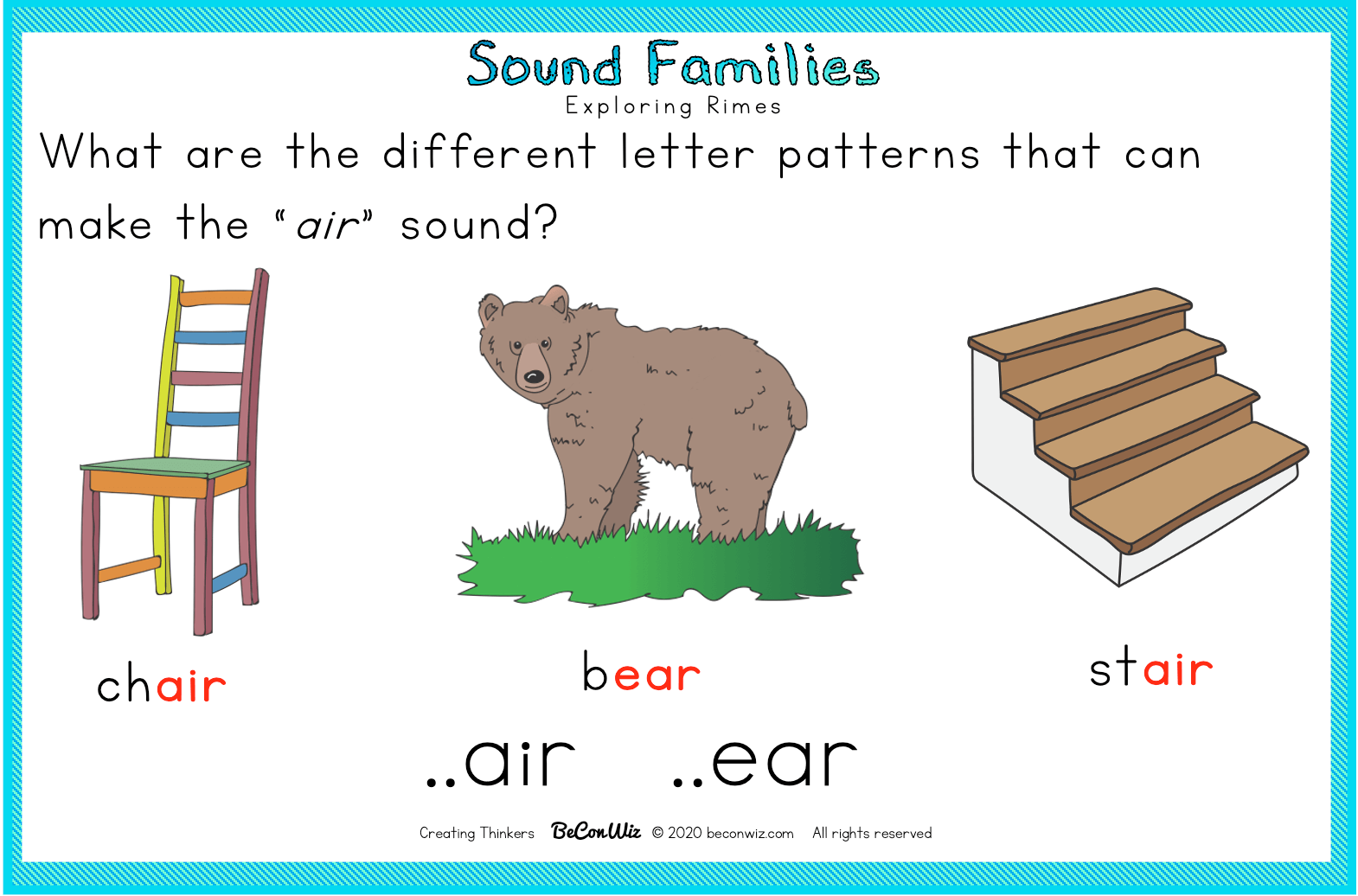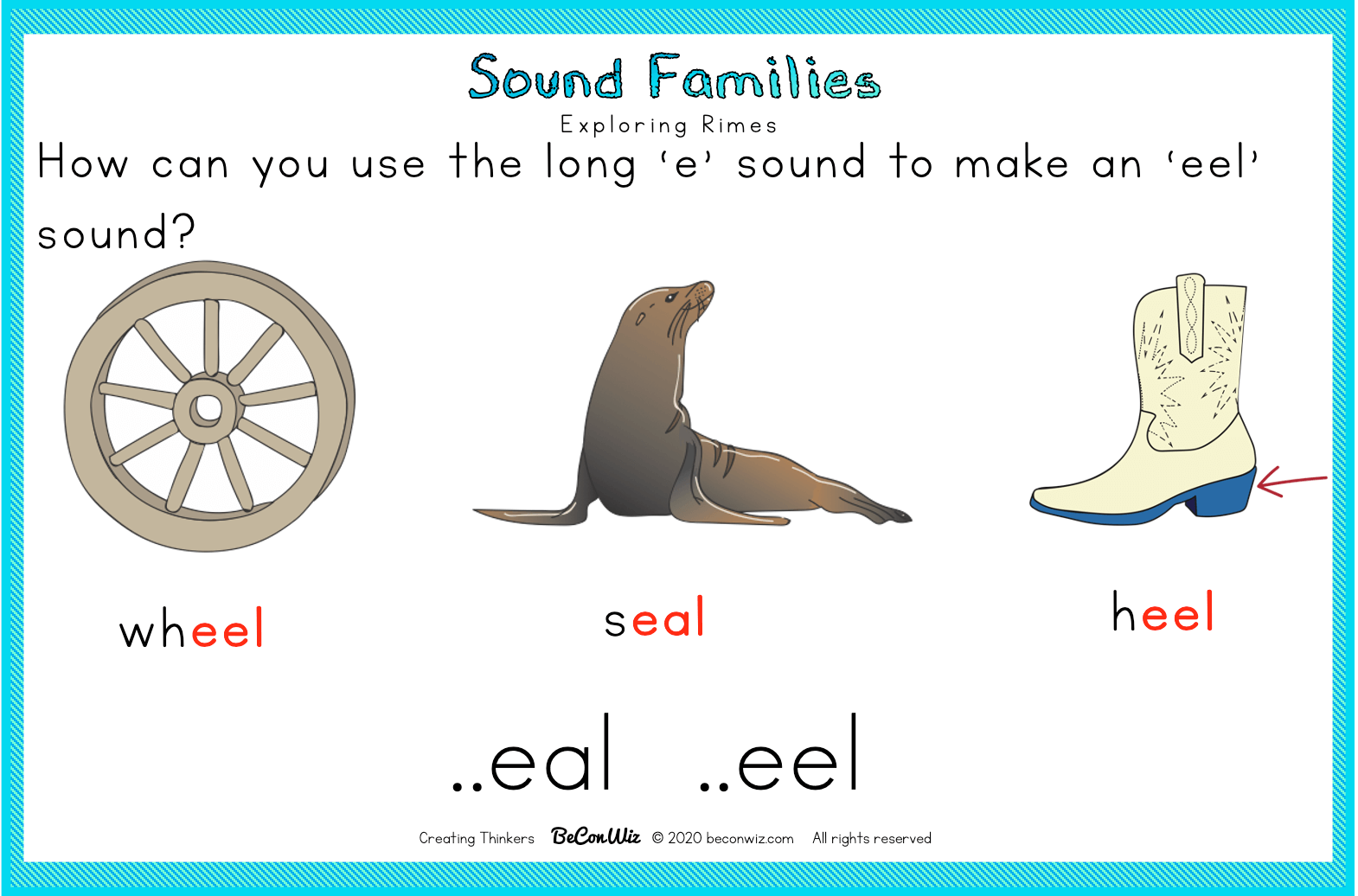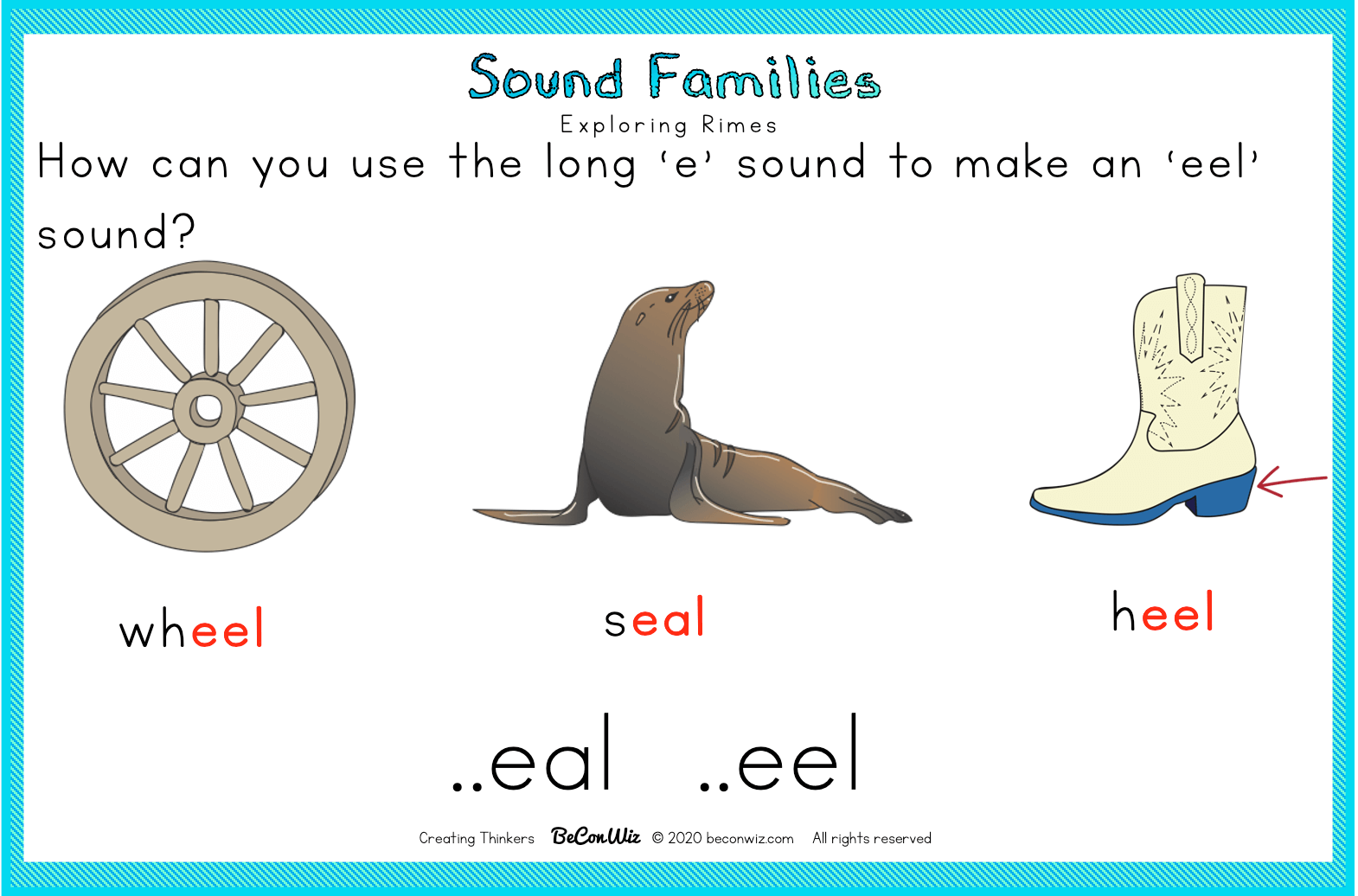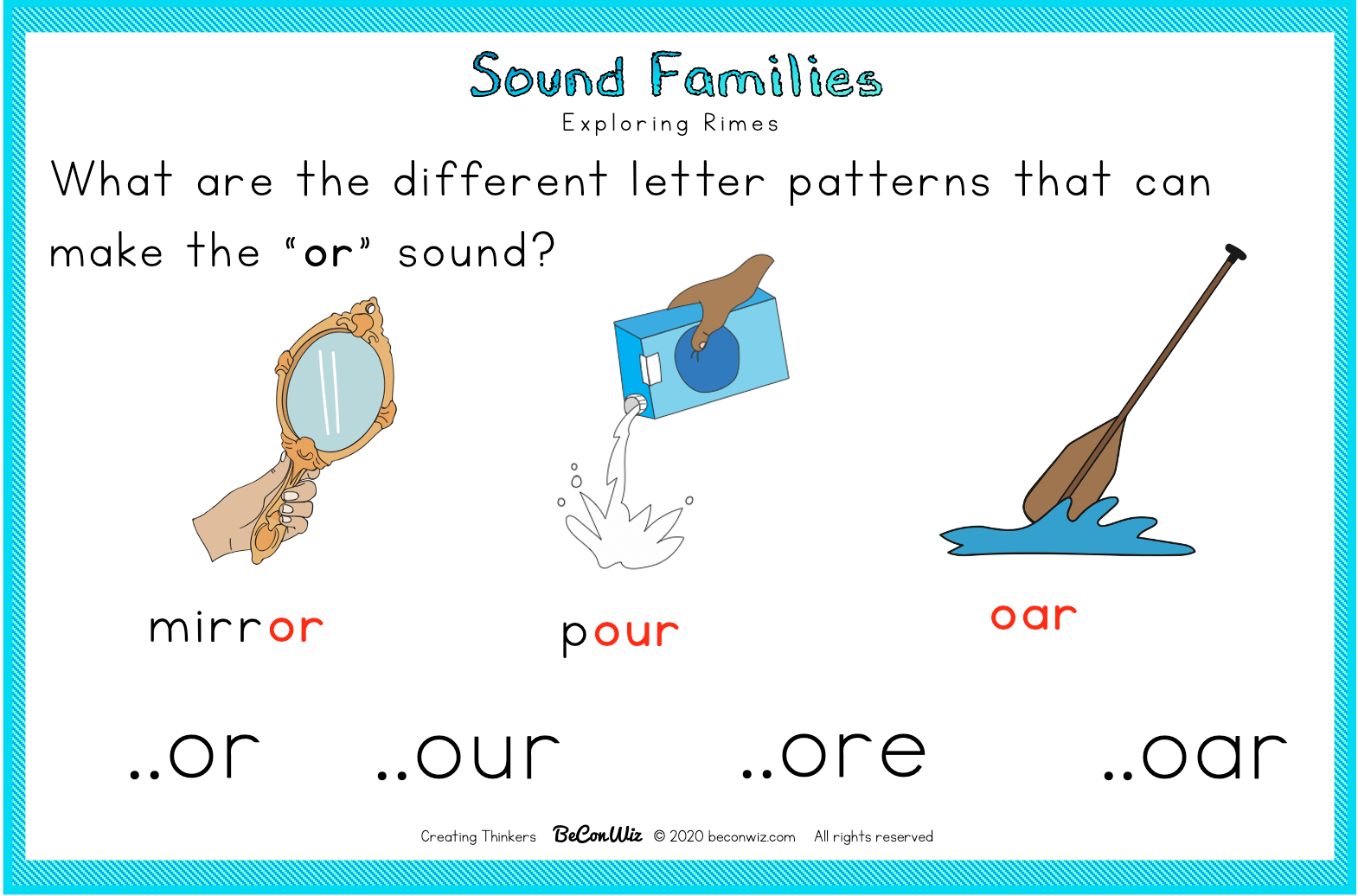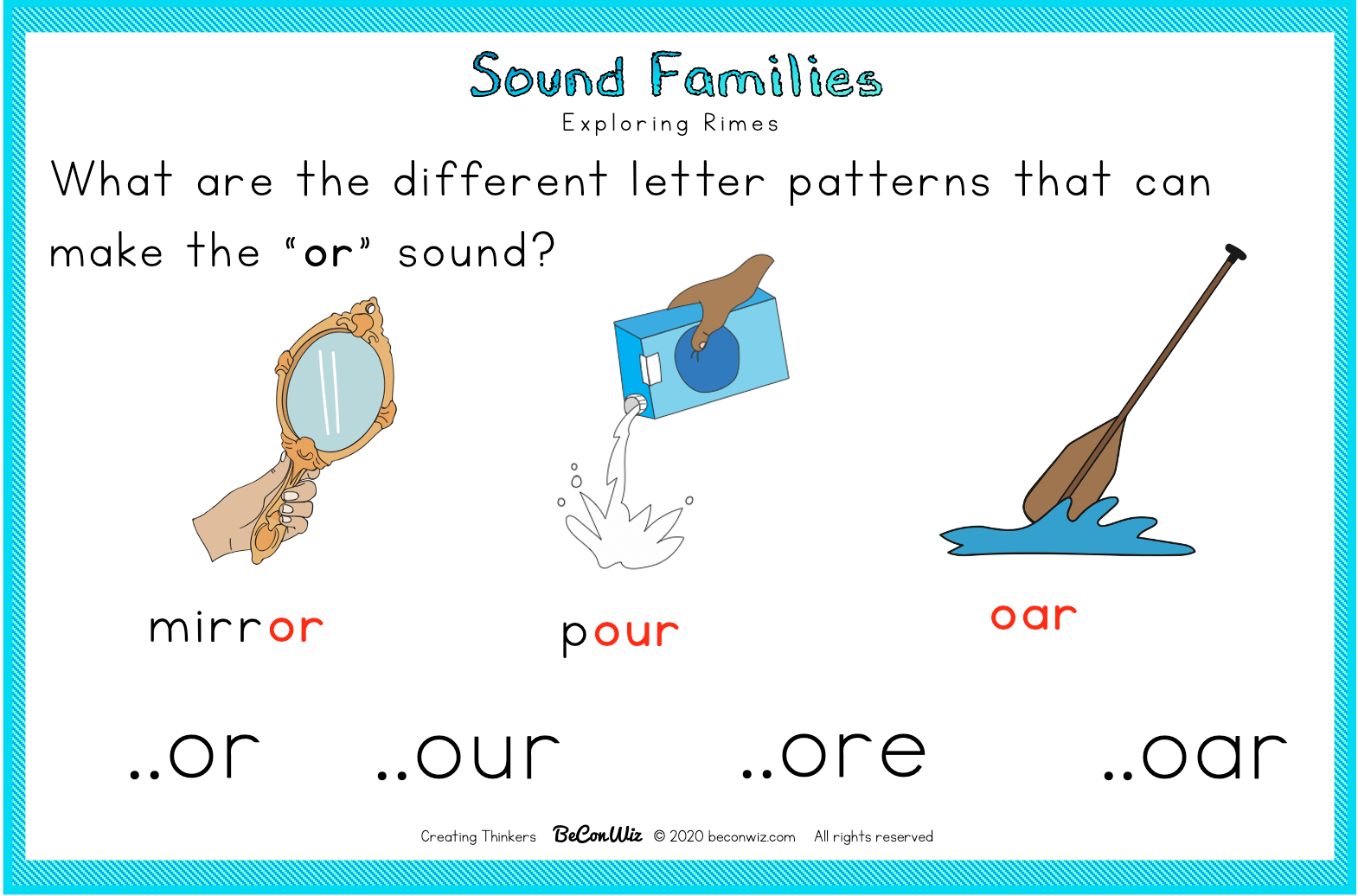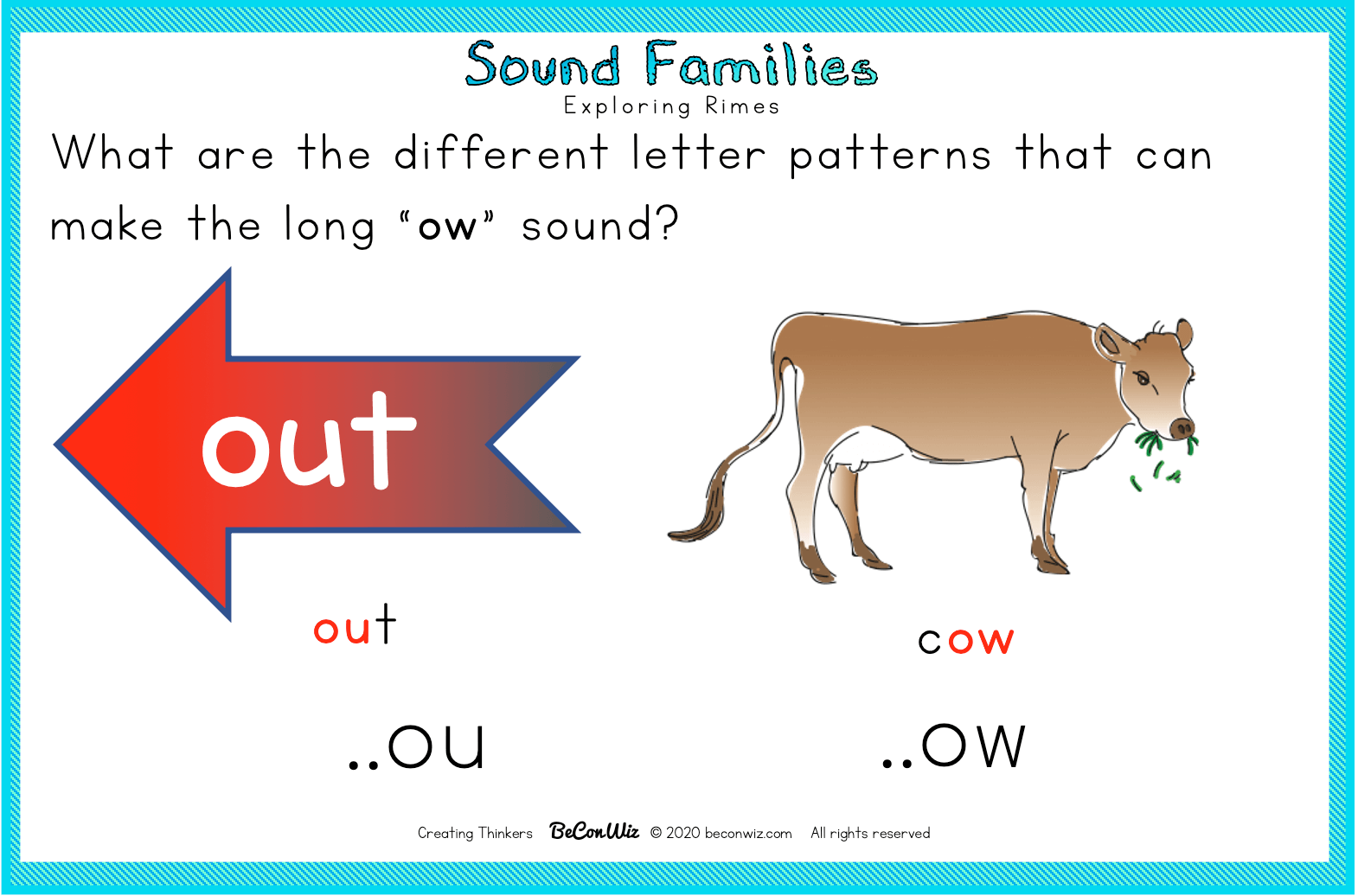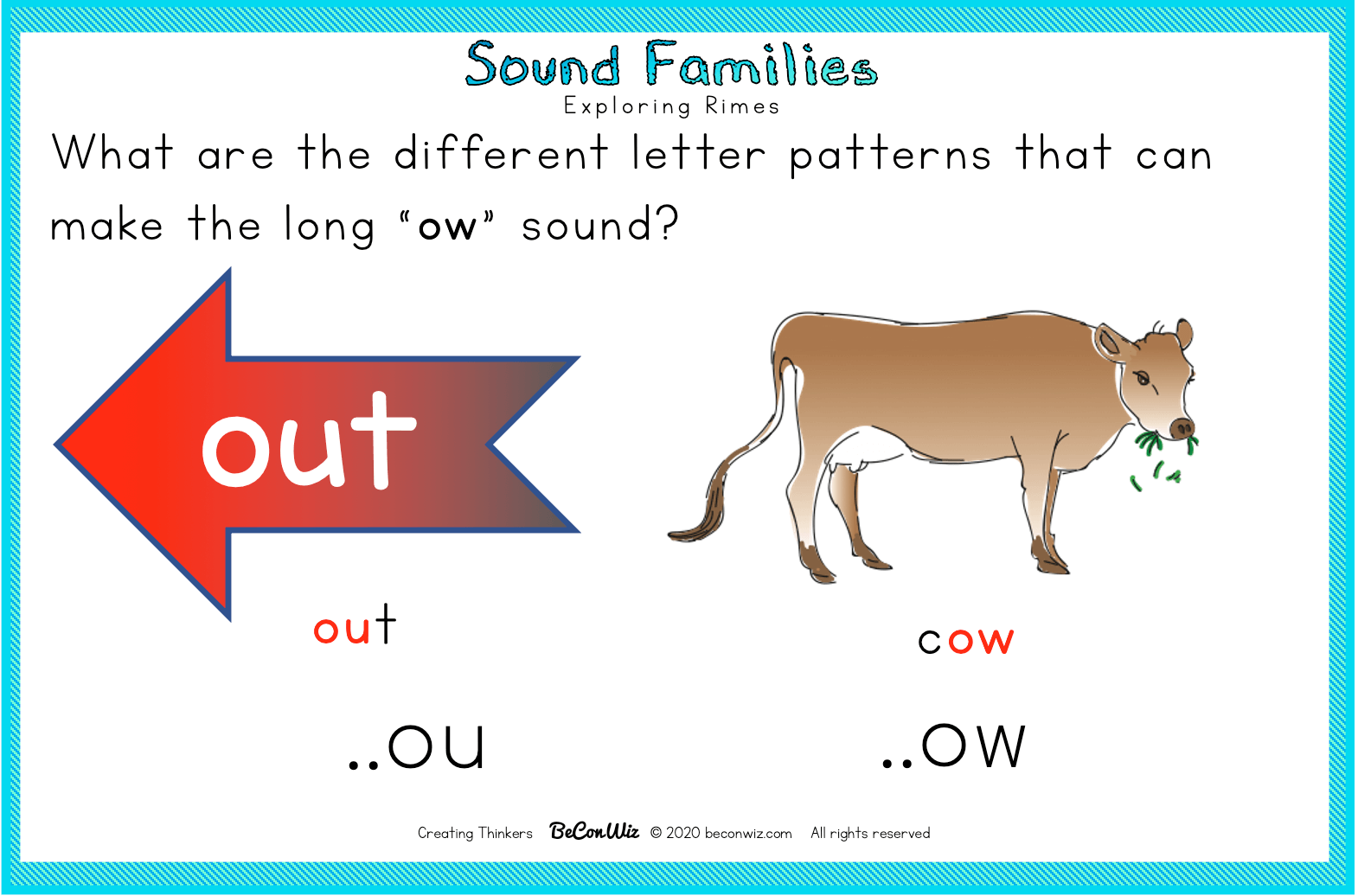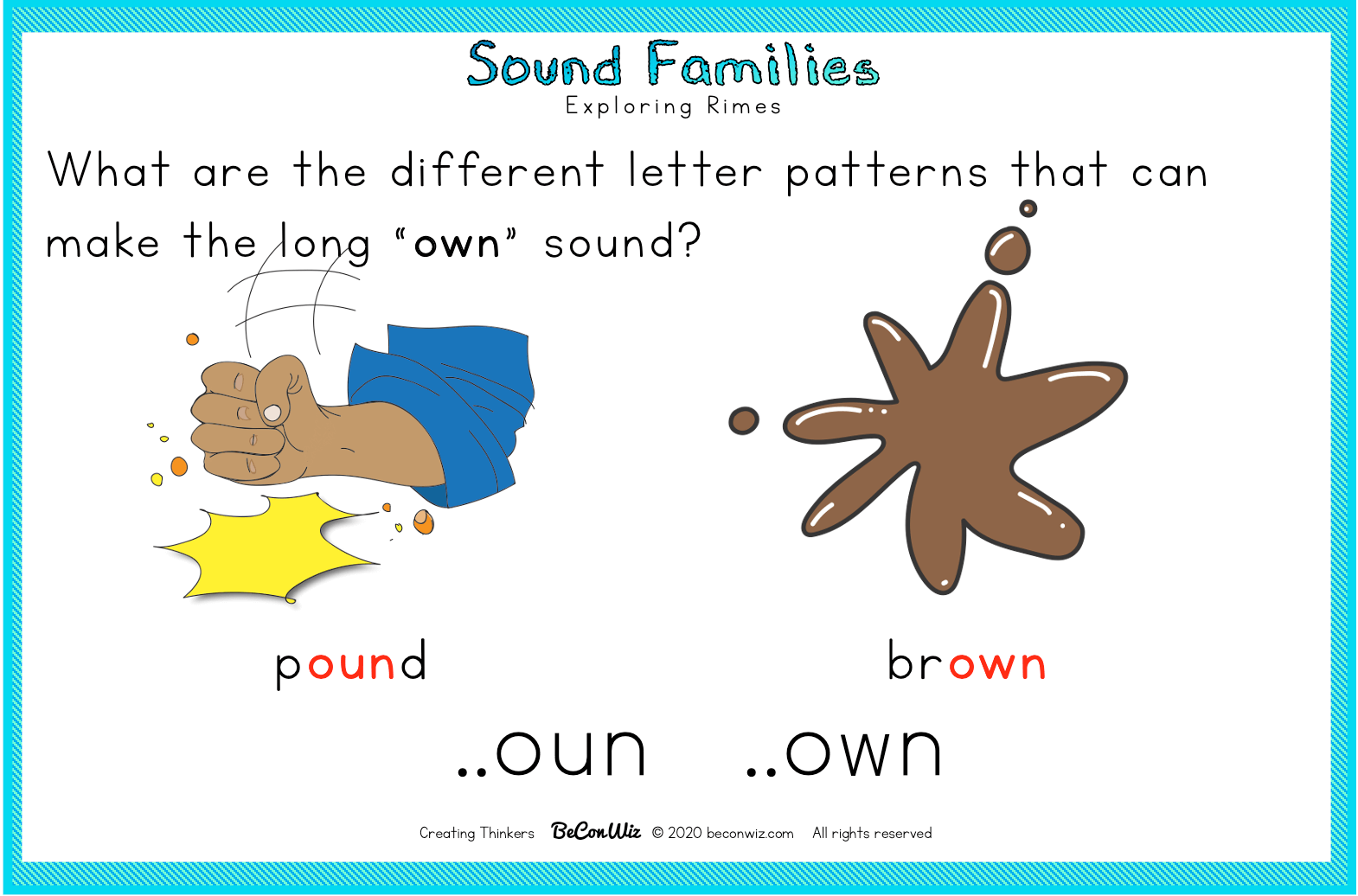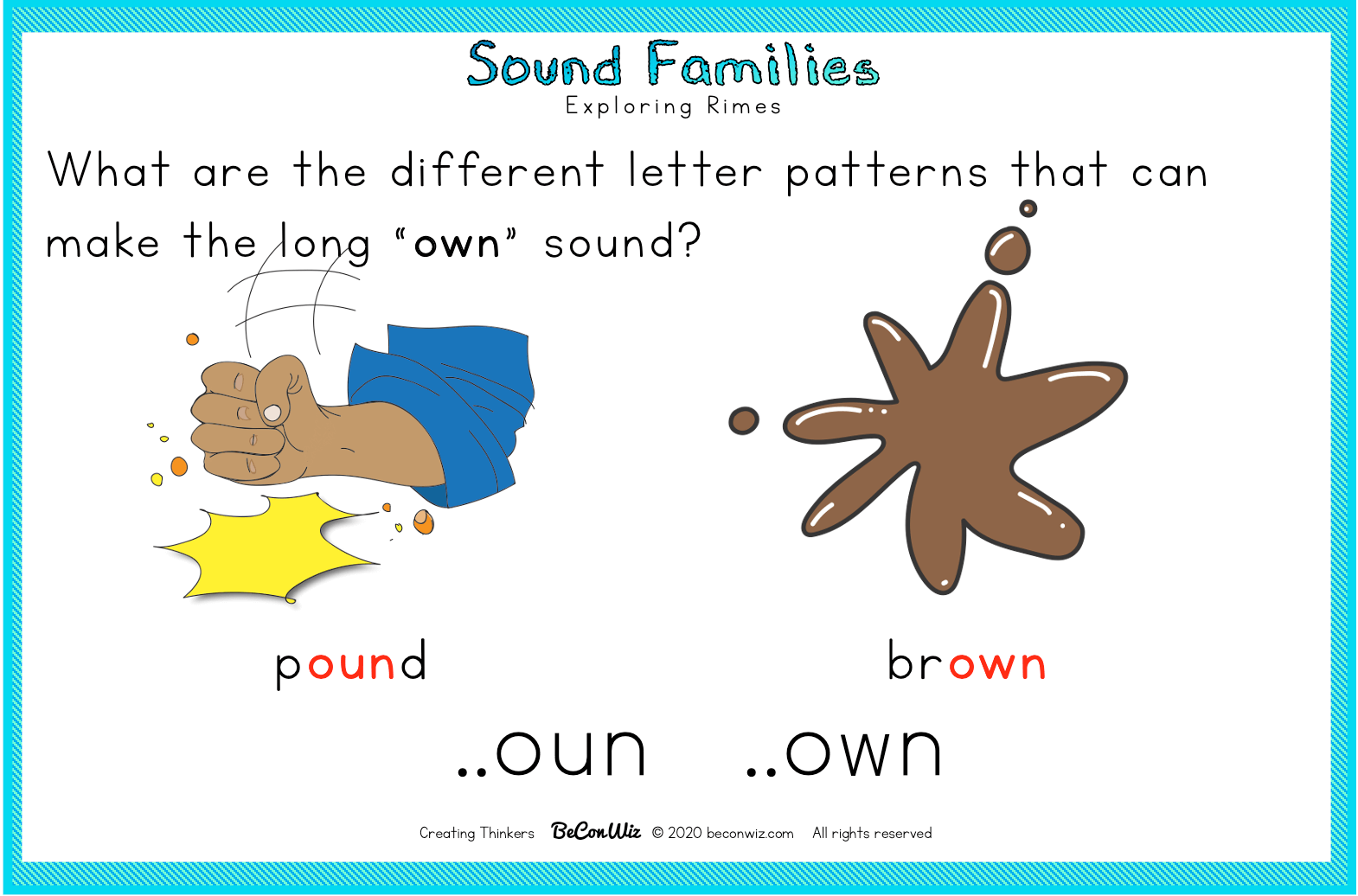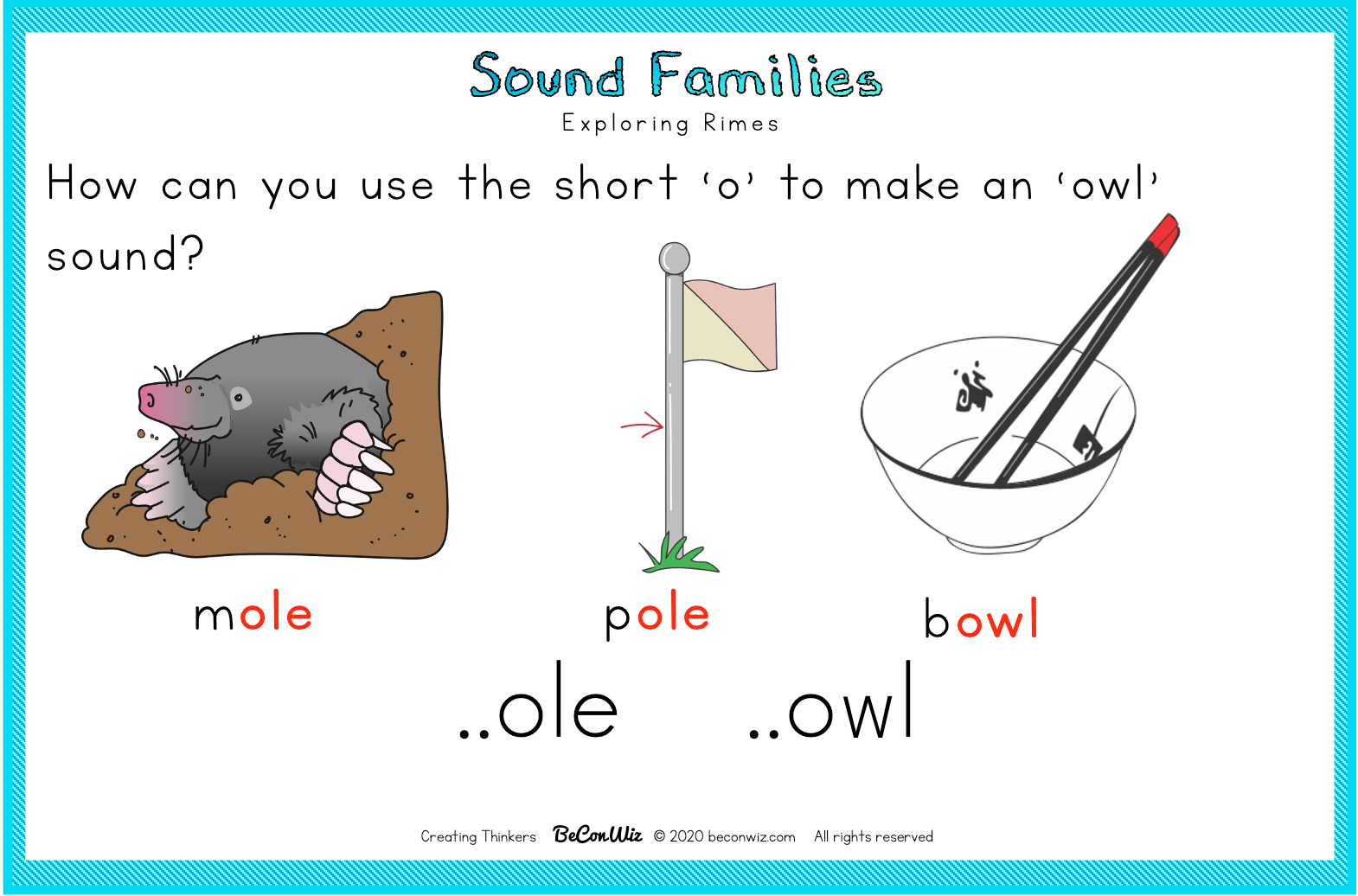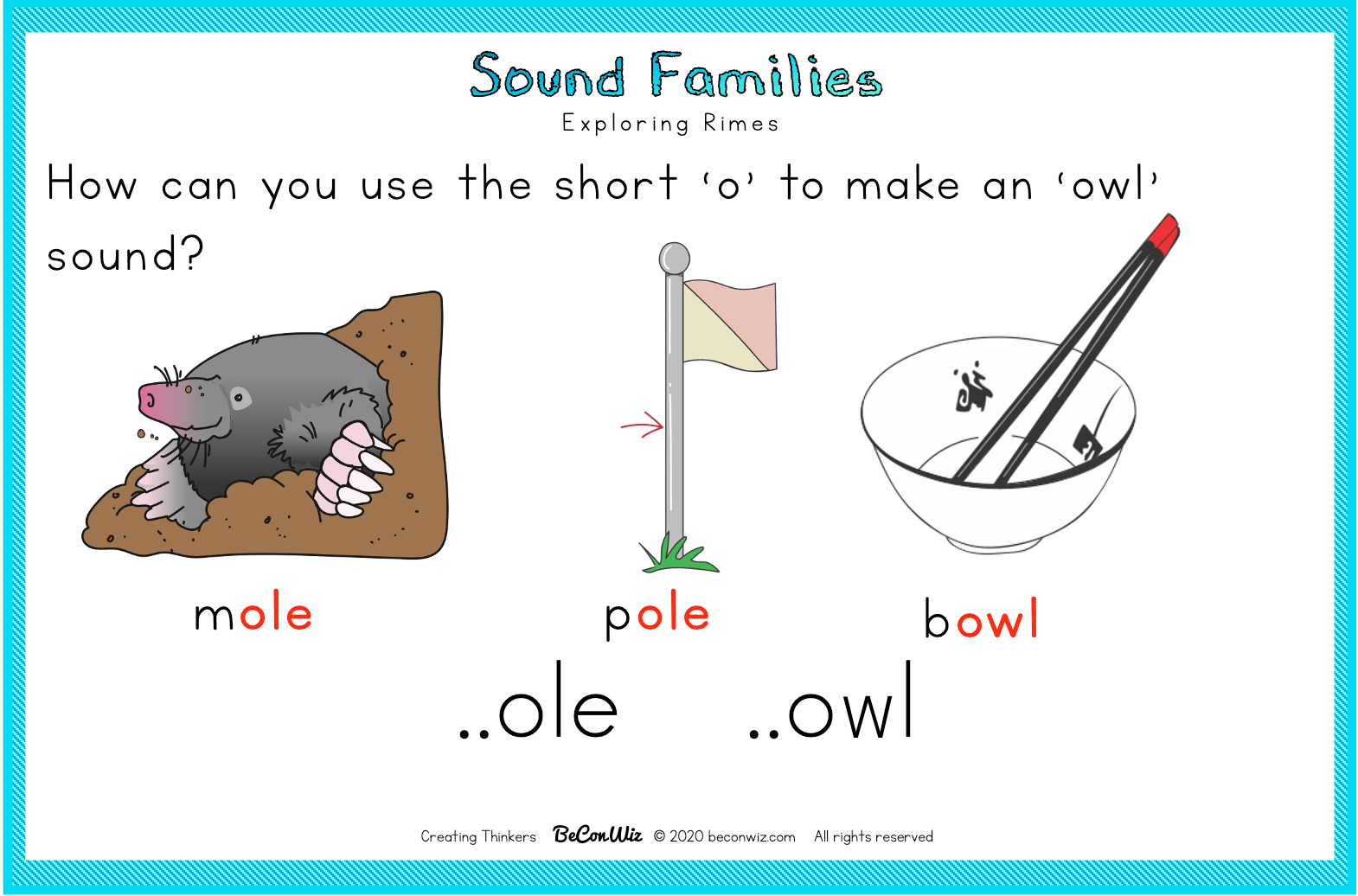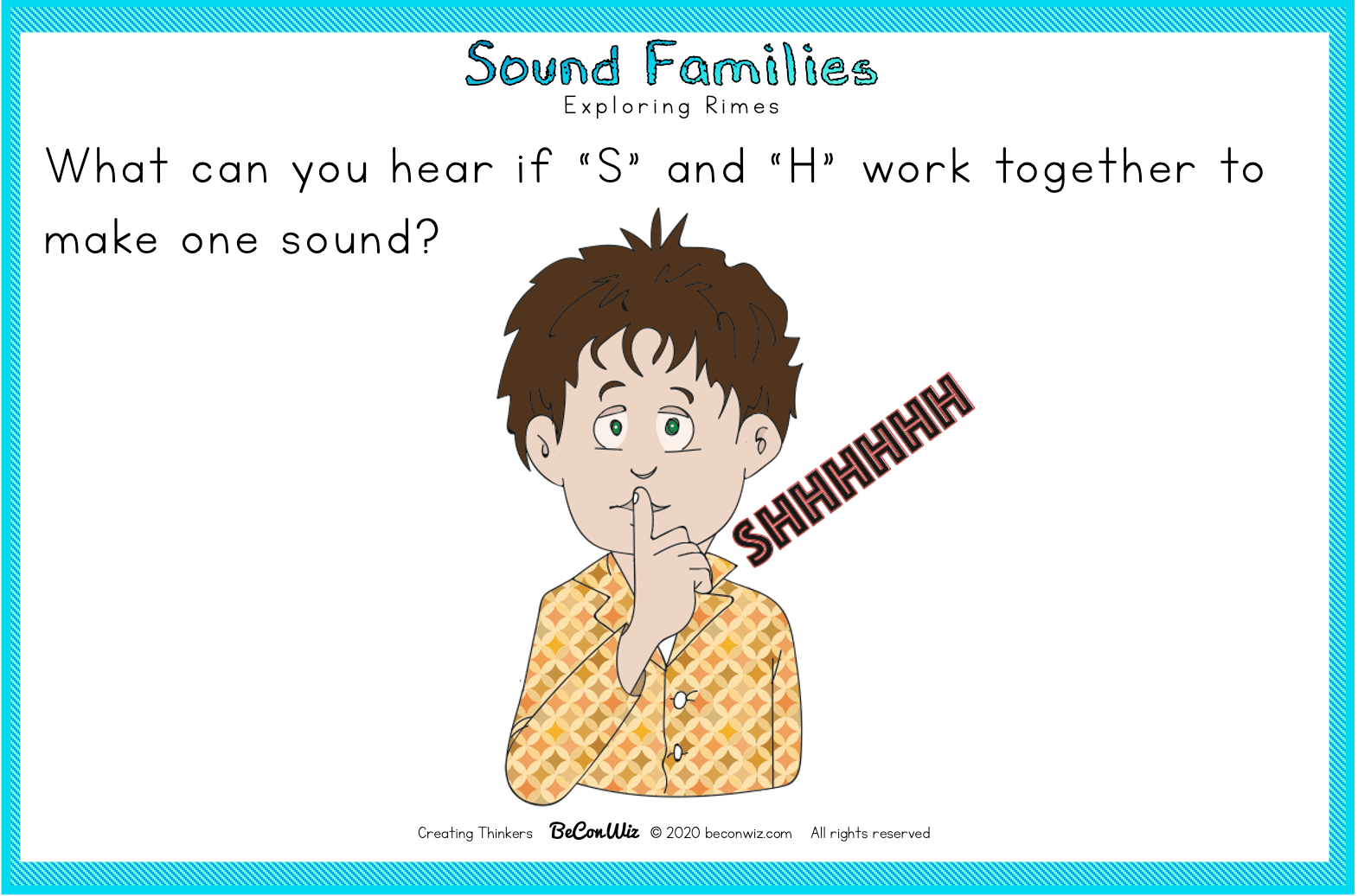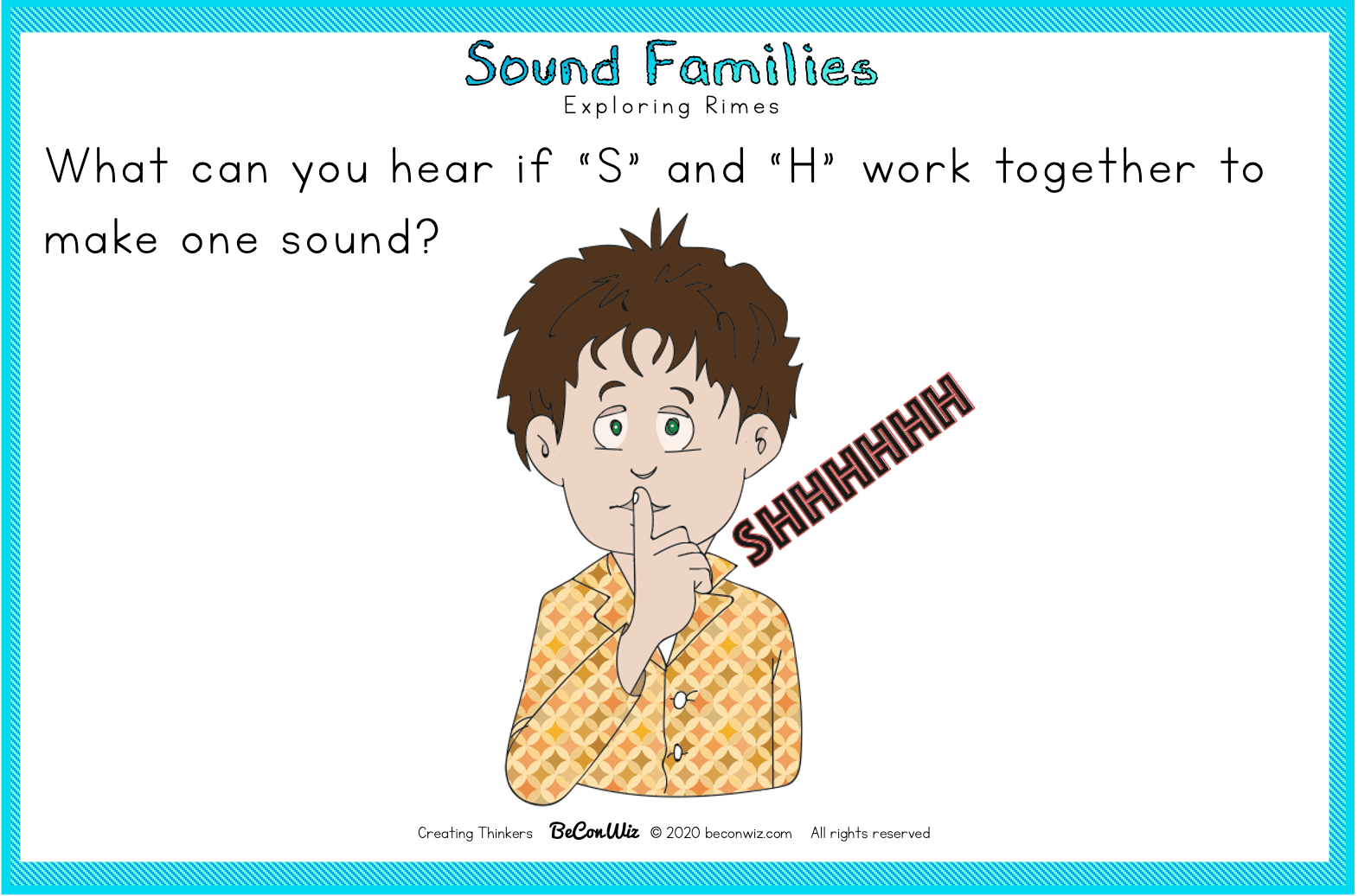 PNG RHYME SPELLING PATTERNS-SORTS25
PNG RHYME SPELLING PATTERNS-SORTS16
PNG RHYME SPELLING PATTERNS-SORTS21
PNG RHYME SPELLING PATTERNS-SORTS6
Screen Shot 2020-08-09 at 5.00.11 pm
PNG RHYME SPELLING PATTERNS-SORTS11
PNG RHYME SPELLING PATTERNS-SORTS15
PNG RHYME SPELLING PATTERNS-SORTS23
PNG RHYME SPELLING PATTERNS-SORTS24
PNG RHYME SPELLING PATTERNS-SORTS26
PNG RHYME SPELLING PATTERNS-SORTS10
PNG RHYME SPELLING PATTERNS-SORTS4
PNG RHYME SPELLING PATTERNS-SORTS7
PNG RHYME SPELLING PATTERNS-SORTS27
PNG RHYME SPELLING PATTERNS-SORTS5
PNG RHYME SPELLING PATTERNS-SORTS3
PNG RHYME SPELLING PATTERNS-SORTS20
PNG RHYME SPELLING PATTERNS-SORTS12
PNG RHYME SPELLING PATTERNS-SORTS19
PNG RHYME SPELLING PATTERNS-SORTS22
PNG RHYME SPELLING PATTERNS-SORTS9
PNG RHYME SPELLING PATTERNS-SORTS1
PNG RHYME SPELLING PATTERNS-SORTS17
PNG RHYME SPELLING PATTERNS-SORTS2
PNG RHYME SPELLING PATTERNS-SORTS13
PNG RHYME SPELLING PATTERNS-SORTS18
PNG RHYME SPELLING PATTERNS-SORTS14
PNG RHYME SPELLING PATTERNS-SORTS8