A sound session invites you and your child(ren) to explore how people make sounds and what sounds they can hear. It encourages experimenting with making specific sounds.
Below are suggestions for three sound sessions depending on your child(ren)'s needs.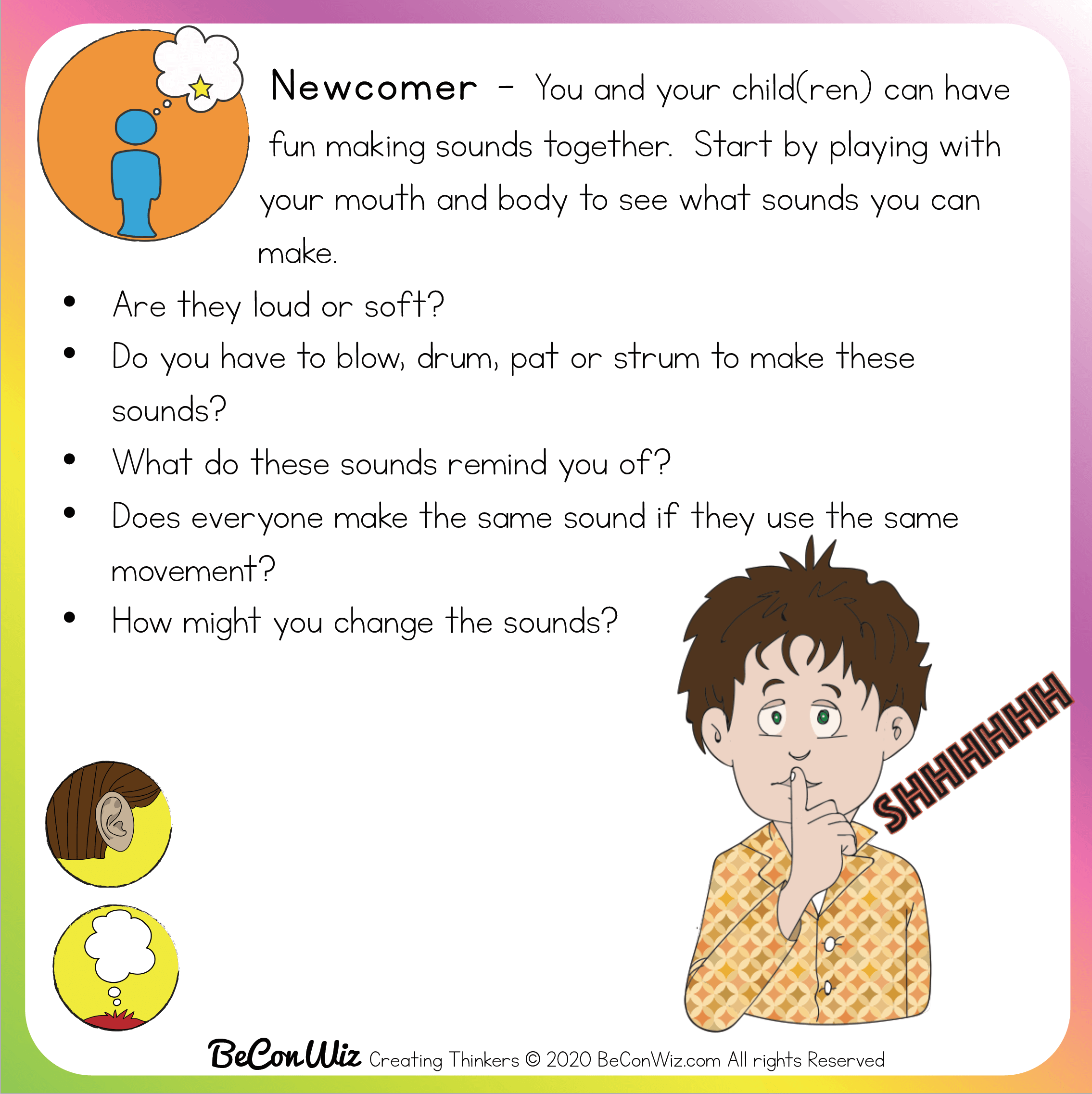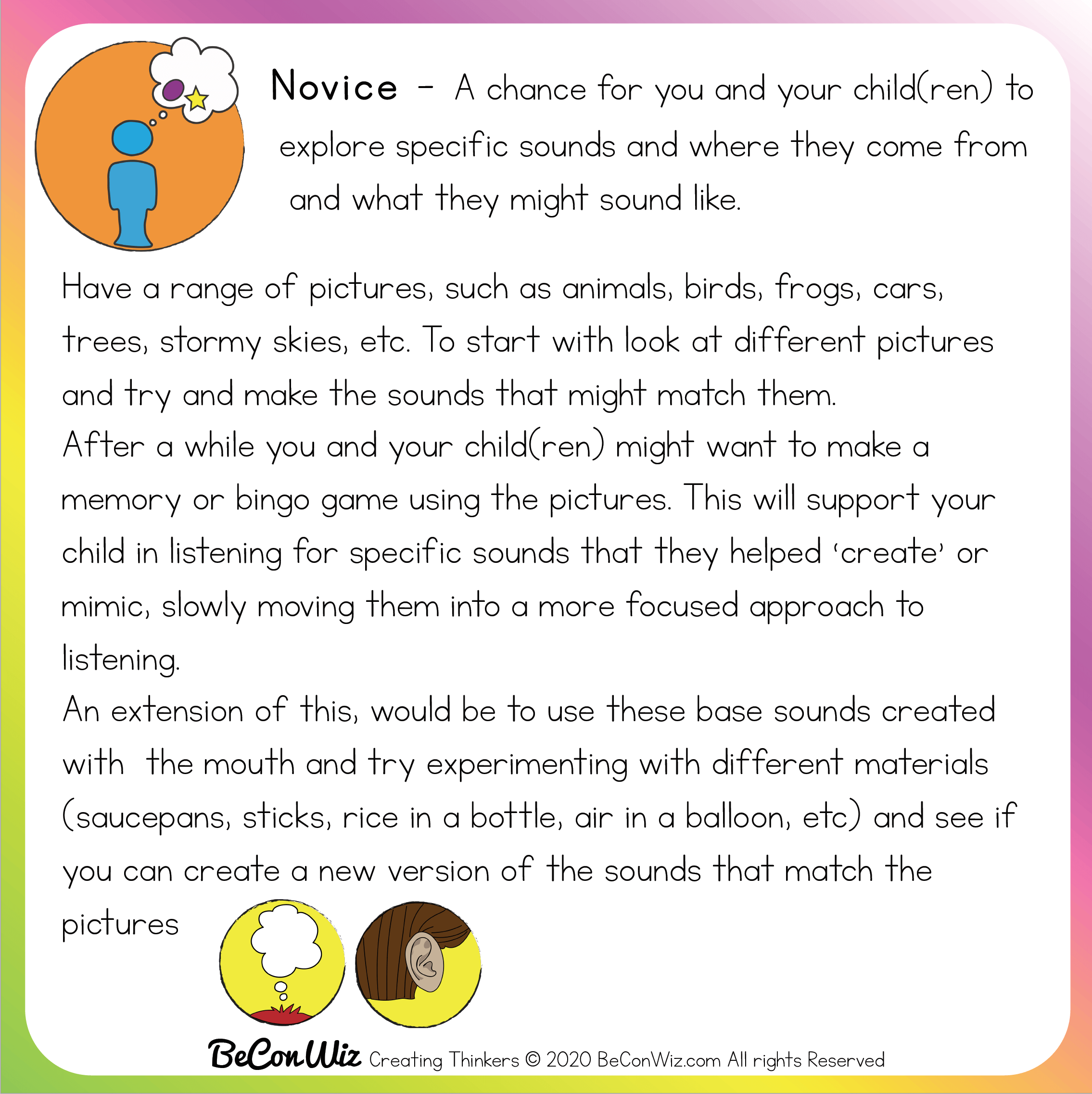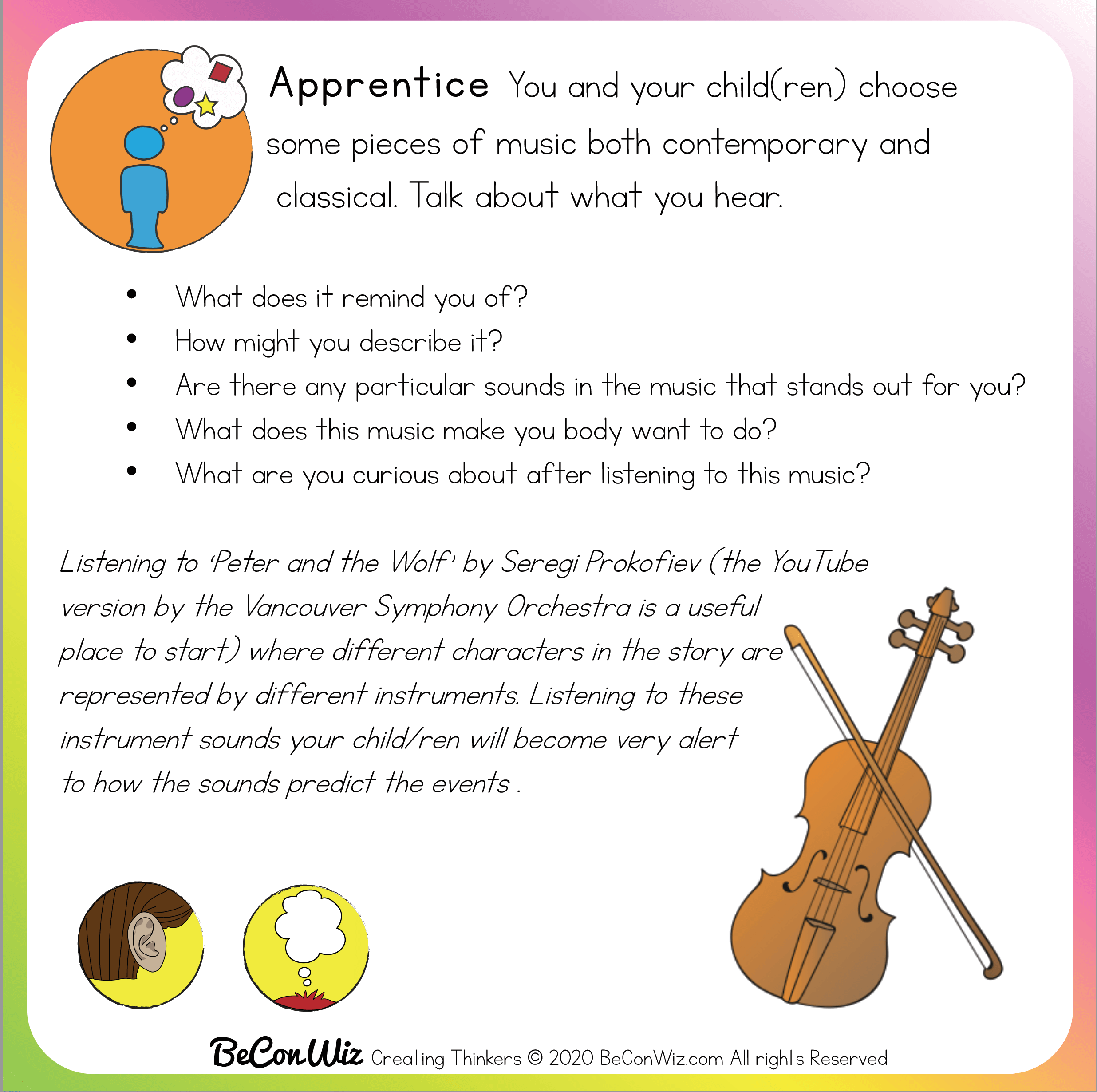 WHAT SOUND WOULD YOU HEAR?     WHAT SOUND WOULD YOU MAKE?
Look at the pictures below.
Think about what sounds you would hear if you were near them.
What sounds might you hear?
How could you make this sound?