ABC OF INQUIRY – COMMUNITIES
ABC OF INQUIRY – COMMUNITIES "Eventually everything connects – people, ideas, objects. The quality of the connections is the key to quality per se". Charles Eames  Charles and Ray Eames are influential designers, who saw that connections with spaces, people and ideas influenced all. Communities are formed and developed on the strength of their connections, what underpins your learning community?
Communities are sets of people working, living and experiencing things together. There are common aspects to their daily lives while there is still a need for individuality to have valued space. Traditionally a group of students together were a class, now there is an opportunity to see them as a community of learners who contribute to shared experiences and attitudes while at the same time acknowledging that each member brings unique and valuable differences to the mix. Teachers are members of this learning community, they hold a mentor or leadership role, they are embedded in the community not outside it in the role of guru.
Communities of practice are groups of people who share a common approach, interest, working style or passion about a given topic or issue. Communities of practice are a group of people who choose to work to together because they value the interests, differences and ideas about a given topic or issue. The key here is that these communities are formed by choice, they are not directed to form. The communities find unique and interesting ways to collaborate and develop perspectives, attitudes and understandings.
When teachers are invited and supported to value the ideas that sit behind communities, rather than groups, then the options and ways of developing groupings in class opens up and allows a lot more space for engagement and reduces the need for micromanagement.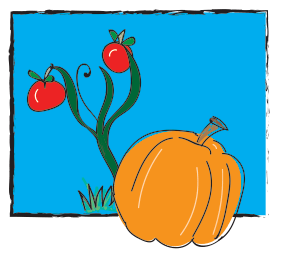 Learners can be invited to form communities of practice based on
Shared interests or wonderings about a topic or issue
Genuine interest and companionship found by working together
Similar working styles
A rich mix of abilities and skills
Inviting teachers to use ideas about communities of practice, begins to open up choice and voice and the building of supporting scaffolds for learner agency in a classroom. Grouping can now be seen in a whole new light.
When forming communities of practice, student choice and voice are essential, they can not be formed by teacher criteria. Learners are very skilled at negotiating community spaces and will bring this prior knowledge with them when forming groups of practice. The teacher/mentors role is to work collaboratively with a group, but also listen and be aware of what is missing from group interactions and discussions. Making these aspects visible and/or introducing new perspectives to ensure the communities of practice do not become echo chambers for the same old ideas.
Examples:
Learning Community 1:Younger students who are good friends formed groups to work together because they enjoyed one another'scompany and this reducedthe risk of potential conflict or a member being left out.
Learning Community 2:Learners looked at areas that needed researching and investigating and searched out other people who shared a similar curiosity or interest and formed communities of practice based on this. This reduced the need for micromanagement because the interest and curiosity increased engagement with learning.
Learning Community 3:Adult learners formed communities of practice based on similar experiences, passions,needs or pressures they were experiencing in the work place.
Learning Community 4:Learners reflected on who they wereas learners and the spaces, styles and practices of learning that best suited them. Theyformed communities of practice based on thiscriteriaThe quiet learners were able to work collaboratively in ways that made sense to them and active learners had a chance to work in ways that made sense to them.
BCW will now use 'They — themself' as a singular, gender-neutral pronoun in all subsequent material generated on our website.
All Rights Reserved © 2018 Beconwiz All ideas and illustrations are the property of BeConWiz.
BeConWiz Ideas and Thoughts by Carla Holmes, Mary-Denese Holmes, Pearl Holmes is licensed under a Creative Commons Attribution-NonCommercial-NoDerivatives 4.0 International License. Based on a work at https://beconwiz.com. Permissions beyond the scope of this license may be available at https://beconwiz.com.